Building A Lower Carbon Future: Liquified Natural Gas (LNG)
27 Nov, 2020
3:20
The oil and gas sector faces a particular challenge when it comes to moving to a z...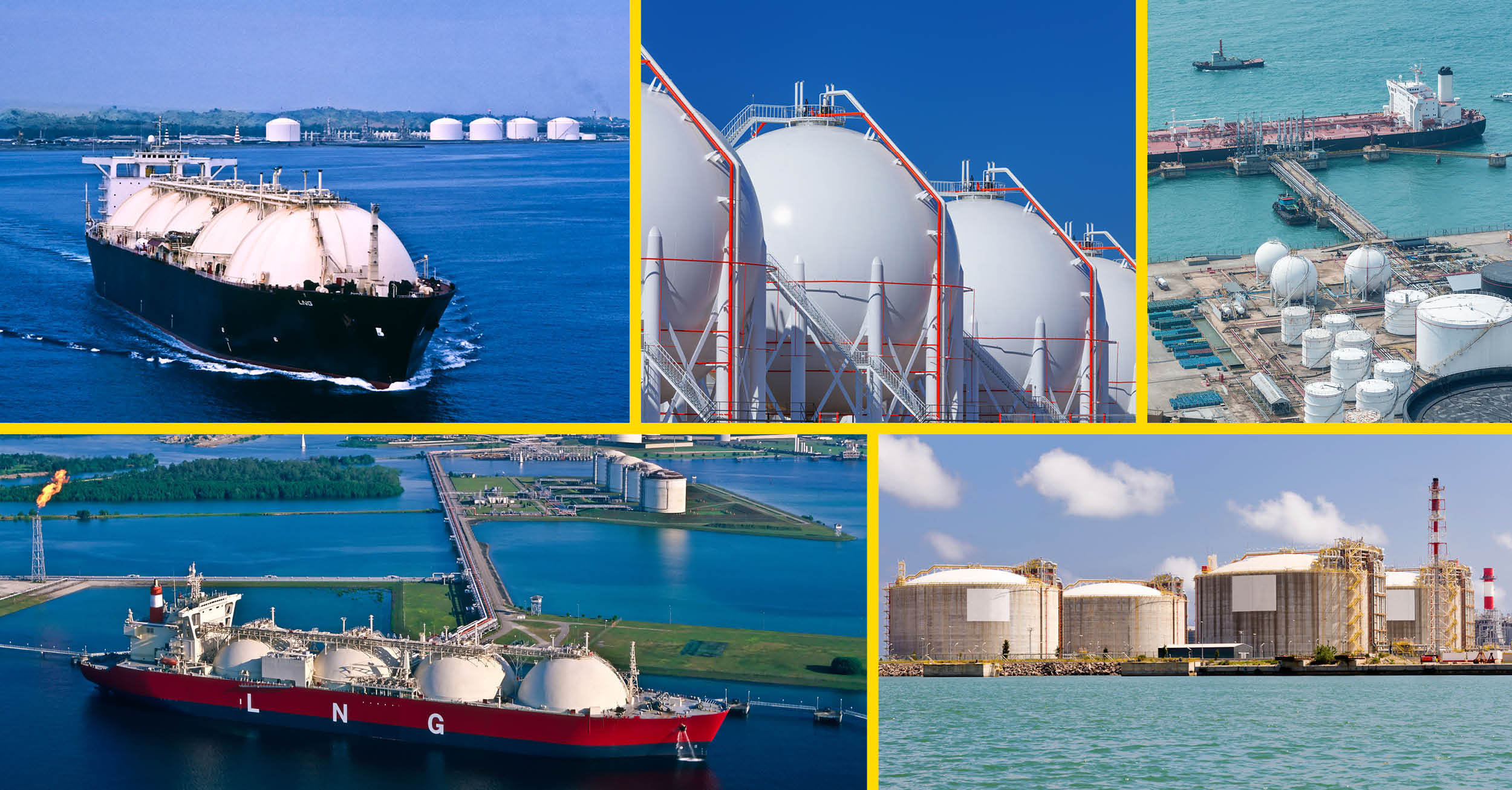 The oil and gas sector faces a particular challenge when it comes to moving to a zero-carbon world. However, not all fuels should be rejected as we look to a decarbonised future, and one in particular, liquified natural gas (LNG), looks set to have a major part to play.
So how can LNG help to build a lower carbon future?
LNG is considered the cleanest natural gas
Wood Mackenzie are forecasting that the world will shift from the age of oil and gas to renewables by around 2035. Until that tipping point is reached nations are reaching out for lower carbon alternatives with LNG being pointed to as a "bridge fuel" to take domestic and commercial energy away from burning traditional fossil fuels and towards a cleaner, greener energy.
The European Commission is targeting a 40% reduction in carbon emissions by 2030, and increased use of LNG alongside renewable fuels such as solar or wind would significantly help the meeting of that target.
LNG is made of the degradation of natural materials, such as plankton and algae, over millions of years. The gas is 95% methane, so although still a fossil fuel, is considered the cleanest natural gas, as its combustion does not emit soot or fumes, and generates 30% less CO2 than burning oil. LNG is used for cooking, household heating, and as a transportation fuel, which is significant as, after heating households, transport is often the largest emitter of CO2. LNG vehicles release 97% less carbon monoxide than diesel, and the vehicles are much quieter.
LNG can fuel even the most isolated places
Demand in the international market for natural gas gave rise to its liquid form as a mode of transporting it easily. Cooling the gas to turn it to liquid reduces its volumetric size, making it possible to transport large quantities via ships or tankers, and provides a way to get fuel to places a pipe could not reach, for instance, villages too isolated to be connected to a mains gas network.
Countries rich in the gas include Russia, Norway and Qatar. The US is currently the world's largest producer/exporter of natural gas, and the gas supplies a third of the country's energy needs and 50% of the nation's heating.
Because of this, there are significant LNG projects underway across the world which show the scale of the opportunity.
LNG Projects to watch out for
Shell, a dominant player in the oil & gas industry, helped to deliver the first gas liquefaction plant in the 1960s in Algeria and shipped the first cargo to the UK in the same year. Shell is now building Prelude FLNG, which will become the world's largest floating LNG production facility off the coast of Australia, which will access gas resources from underwater fields too expensive or hard to reach from land.
InfraStrata, the developer of the Islandmagee gas storage project in Northern Ireland, is also in the process of acquiring a floating terminal to be located at Barrow-in-Furness. The £450m project is due a final investment decision over the next three years.
Demand for LNG expected to rise in the coming decades
While the coronavirus pandemic caused a crash in prices in a crude oil market, this also created a drop in LNG pricing particularly in the Asian markets which historically has index-linked LNG prices to crude oil. The lower prices now make it more competitive and appealing for coal-to-gas switching. Demand for the gas remains strong across the globe and is expected to rise in the coming decades.
Asia already accounts for more than 75% of global LNG demand, and uses LNG for a variety of purposes including as a fuel for long-haul trucks, due to its low price compared to diesel. China dominates Asia's import, in 2018 increasing by 15.8 million tonnes, 41% higher than the year before.
Japan and South Korea burned 66 million tonnes of LNG last year, according to Wood Mackenzie, who forecast that if just 5% of the market goes from coal to gas, an extra eight million tonnes would be required.
In the UK, the country has one of the highest annual natural gas requirements in the EU, and with a lack of long-term storage and potential to both import and export gas to mainland Europe, dependent on demand, the UK has turned into a key target market for global LNG producers.
The Oil and Gas sector committed to halving CO2 emissions
With the oil and gas sector committing to halve CO2 emissions by 2030, companies will need to use their expertise and skills honed over many decades to support this significant shift.
NES teams in the UK and Germany are already supporting clients in the Hamburg area with specialised staff in the liquid natural gas area to support the engineering and construction of a new $576m LNG terminal.
Crossing the Rubicon to a lower carbon future will not be seamless but LNG looks set to be a bridge that more and more nations are willing to build to make it happen.
NES Fircroft has placed thousands of oil and gas personnel into energy projects all over the world. If you want a job in the energy space, register on our site and subscribe to job updates, or search our live oil and gas job vacancies. For contractors, we offer a range of assignment support services to assist the onboarding process.