10 Biggest Upcoming Oil & Gas Developments In Australia
10 Apr, 2019
5:10
As the Oil & Gas industry changes, Australia is entering a new period of growth, particu...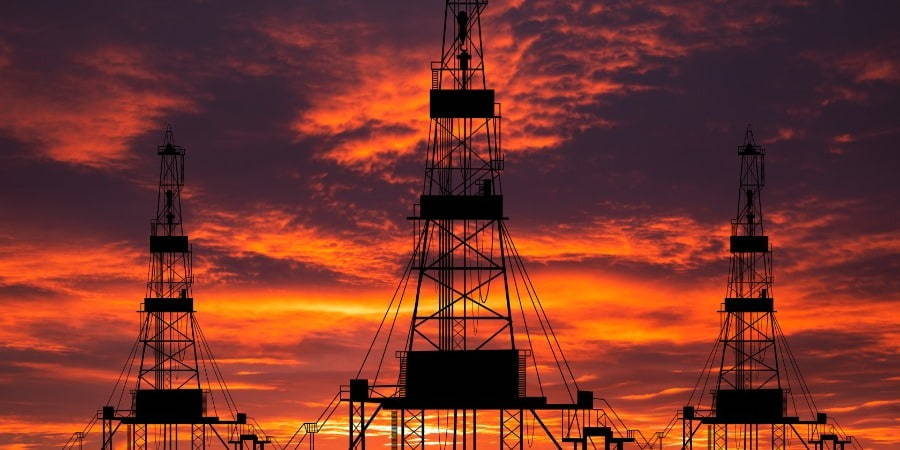 As the Oil & Gas industry changes, Australia is entering a new period of growth, particularly in the growing field of liquefied natural gas (LNG).
At the end of last year Australia overtook Qatar to become the world's largest exporter of LNG, and now even more companies are investing in infrastructure throughout the region to turn Western Australia into a global LNG hub.
Throughout the entire Australian Oil & Gas industry, new projects are creating new jobs and market growth. To highlight the biggest opportunities throughout the country, we've looked into the ten biggest upcoming developments that are due to come online within the next five years.
​

1. Browse Upstream Development (Torosa, Brecknock & Calliance Fields)
Value: $15 billion
Startup year: 2023
Following years of delays, the offshore Browse gas project began picking up momentum early last year following operator Woodside Petroleum's re-evaluation of their plans.
The Browse area consists of three gas fields located 425km northwest of Broome, Western Australia - called Torosa, Brecknock and Calliance. Together they're estimated to contain 15.4 trillion cubic feet (Tcf) of dry gas and 453MMbbls of condensate.
Woodside are currently planning to develop two 360 metre-long, 90,000 tonne gas floating production storage and offloading (gFPSO) facilities. These will aim to deliver around 10 mtpa of gas to NWS existing infrastructure through a 900km pipeline, from where it will be piped back to the Karratha Gas Plant.
Woodside is currently seeking Eols from subsea engineering houses to participate in the design of the 42" diameter pipeline.
2. Browse Basin Satellite Fields (WA-314-P and WA-315-P)
Value: $10.4 billion
Startup year: 2021
Adjacent to the Woodside's Browse fields are three Browse Basin Satellite discoveries - Poseidon, Kronos and Boreas.
These permits are being operated by ConocoPhillips, who are developing designs for operating in the fields.
One consideration is a standalone development of the Poseidon field, which has contingent resources of between 3 trillion and 15 Tcf of gas. Leading concepts for this are FLNG or a tie-in to the Darwin LNG plant.
Another development option being considered is a semi-sub production platform, a riser platform in shallower water, a 30" 230km pipeline to the riser platform and a 40" 770km pipeline to Darwin. Condensate and LPG would be produced to a FPSO vessel.
Development has not progressed for some time, but is still being considered for a 2021 startup.
3. Surat Gas Project
Value: $7.15 billion
Startup year: 2020
The onshore Surat Gas Basin is located in Queensland, between Dalby and Wandoan. The project is expected to stretch across an area of 2,500km² where a CSG production well and associated facilities will operate on 14 petroleum leases.
Approximately 18 production facilities are likely to be required within the project area including gas compressors, water storage and treatment plants and power generation plants. Buried high-pressure gas pipelines will link the facilities and connect them to the gas transmission network. Buried water pipelines will connect the production facilities with sites of beneficial use.
The Surat Gas project is expected to yield 4 Tcf of gas over the next 27 years, with 4mtpa during peak production from 2026.
The project is being led by Arrow Energy, whose proposal was approved by the Queensland government in February. It will use existing infrastructure owned by QGC - a subsidiary of Shell - to transport gas to the domestic and export markets. Construction is expected to begin by the end of this year, with first gas aimed for 2020.
4. Gorgon LNG Train 4
Value: $5.1 billion
Startup Year: 2020
Gorgon is one of the world's largest natural gas projects, with the $36 billion LNG plant producing an average of 2.6 billion cubic feet of natural gas and 18,000 barrels of condensate per day.
From the initial FID in 2010, Chevron has developed 3 LNG trains at the plant. A planned expansion will add a fourth 5.2 million tonne/year capacity LNG train, plus a storage tank and third pipeline to feed the project.
Gas will be supplied to the fourth train from the Geryon field and Chandon field. Chevron received a go-ahead for the expansion in May last year, using an estimated capital investment of $5.1 billion.
It's thought that after the expansion there may still be further room for a fifth train.
5. ConocoPhillips Barossa Project
Startup year: 2023
Situated some 300km north of Darwin, ConocoPhillips' Barossa project seeks to exploit a substantial gas and light condensate field located offshore utilising an FPSO, 9 development wells, and over 260km of subsea pipeline. With an estimated project life span of 20+ years we expect the Barossa project to not only provide extensive technical and engineering employment opportunities, but also to provide significant benefit to the local supply chain and economy.
It is expected that the Barossa project will be developed in two distinct phases- the first involving six wells from three subsea manifold locations followed by phase 2, which will begin approximately eight years after field start-up and will involve four wells from two manifolds.
6. Pluto LNG Train 2
Value: $5 billion
Startup year: 2023
Located in Burrup, Western Australia, the Pluto LNG facility is another major project seeking an expansion, correlating with the the growth in the Australian natural gas market.
Currently the facility has a capacity of 4.9mtpa, processed from the offshore Pluto and Xena gas fields after being piped through a 180km trunkline to a single processing train.
The proposed expansion will add a second LNG liquefaction train that will have a targeted capacity of 4-5 mtpa, using gas feedstock from the Scarborough field.
Woodside, who operate the facility, are targeting a FID in 2020 on the expansion project, with an estimated capital budget of $11 billion.
7. West-East Gas Pipeline
Value: $5 billion
Startup year: 2022
Proposed by the Australian government, the West-East Gas Pipeline will cover a 2900km route from Karratha to the east coast gas pipeline network in Moomba.
The pipeline is a long-term solution to provide a much needed gas supply to the eastern states. A pre-feasibility study was published in December last year, concluding that the pipeline is a technically feasible endeavour - though it did not recognise the solution as the economically preferable option, particularly in the short to medium term.
The government has not yet made it clear if the proposed plans will go ahead.
8. Prelude, Toccata and Concerto Gas Fields (CO2)
Value: $4 billion
Startup year: 2019
Three more fields in the Browse basin are being operated by Shell. Block WA-371-P lies in water depths of between 200 and 300 metres and is adjacent to Inpex's giant Ichthys gas and condensate fields.
The Prelude FLNG already began operating in the area December last year. This gigantic floating platform is the world's biggest ship and is intended to produce 3.64 million tonnes of LNG, 1.3 million tonnes of condensates and 400,000 tonnes of liquefied petroleum gas per year for the next 25 years.
Throughout the three fields, eight production wells will be drilled over two years. The wells will be tied back to manifolds and connected to the FLNG vessel through four flowlines.
9. Burrup Peninsula Urea Project
Value: $2.91 billion
Startup year: 2023
Approximately 10km from Dampier and 20km north-west of Karratha on the northwest coastline of Western Australia is the Burrup Peninsula, where the development of a urea fertiliser manufacturing plant is due to be located.
The proposed plant will produce around 2 million tonnes per year of urea, using natural gas from the Scarborough field as a feedstock. The materials will then be exported to the Asia Pacific market.
The project currently has a Memorandum of Understanding (MoU) and has recently been granted major project status by the country's department of industry, science and technology. This will assist the operator, Perdaman, with obtaining federal government assistance and approves through the Major Project Facilitation Agency.
It's hoped that construction can begin later this year, and is estimated to create over 2,000 direct jobs through the three-year building phase, followed by 200 permanent jobs when complete.
10. Tassie Shoal Gas-to-Methanol Plant
Value: 2 billion
Startup year: 2021
The Tassie Shoal plant will comprise of two separate facilities to produce methanol. Each will require approximately 200 MMcf/d of feed gas to enable production of 1.75 mtpa of methanol. A concrete gravity structure will also be constructed with a storage capacity of 100,000 tonnes.
The concepts for developing Methanol and LNG production on Tassie Shoal were developed by Melbana Energy in February last year, after reporting that the company had completed pre-FEED engineering studies.
Secure your next role on major Australian Oil & Gas Projects
View all the currently available opportunities that NES Fircroft has within this industry, or register with us to keep up with all the latest job vacancies.