How Can Engineers Stay Safe In The Workplace?
30 Sep, 2021
2:31
Whether you're working in Oil & Gas or the Life Science industry, ev...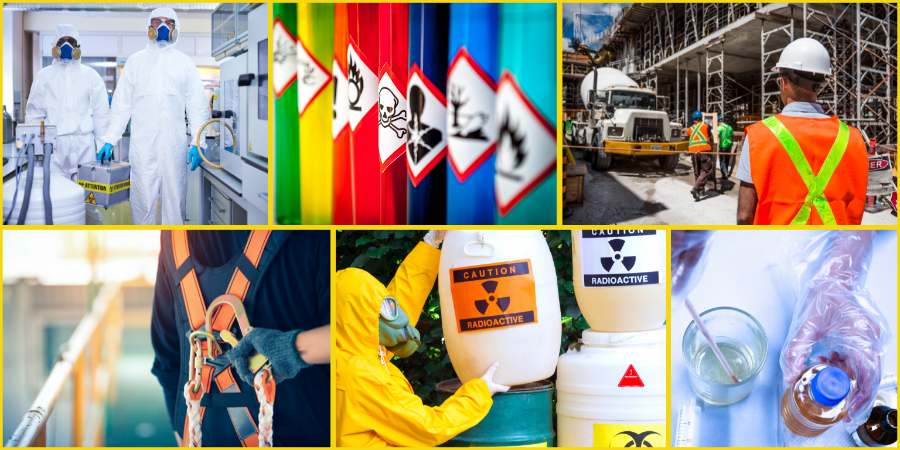 Whether you're working in Oil & Gas or the Life Science industry, everyone is entitled to work in a safe environment where risks are properly controlled. Under health and safety law, employers are primarily responsible for ensuring your work space is fit for purpose. However, there are also safety measures you can take to be proactive and manage risks?

1. Take care of your own health and safety!
The first task you need to undertake is identifying the possible risks that are in your workspace. By understanding what a "risk" looks like and how you affect those around you, you're already making positive steps.
Workplace risks include:
Safety hazards such as inadequate machine guards, unsafe conditions and unsafe practices.

Biological hazards caused by organisms such as viruses, bacteria, fungi and parasites.

Chemical hazards caused by a solid, liquid, vapour, gas, dust, fume or mist.

Ergonomic hazards caused by anatomical, physiological, and psychological demands on the worker, such as repetitive and forceful movements, vibration, temperature extremes, and awkward postures arising from improper work methods and improperly designed workstations, tools and equipment.

Physical hazards caused by noise, vibration, energy, weather, heat, cold, electricity, radiation and pressure.
Once you've identified the possible risks, you can perform your own risk assessment. This involves determining what items or areas are most likely to develop unsafe or unhealthy conditions due to factors such as stress, wear, impact, vibration, heat, corrosion, chemical reaction, or misuse.
Look at all workplace elements - the environment, the equipment, and the process:
The environment includes noise, vibration, lighting, temperature and ventilation.

Equipment includes materials, tools and apparatus for producing a product or a service.

The process involves how the worker interacts with the elements of a task.
Is everything as it should be? If not, your last step is to report any safety issues to your manager or compliance department.
Also, take particular care not to overlook areas where work does not usually occur such as car parks (parking lots), rest areas, office storage areas and locker rooms – health and safety breaches can still occur here.
2. Cooperate with your colleagues
Communicating with your colleagues and compliance department will ensure cross-functional involvement in your employer's health and safety policies. Regularly discussing such matters also:
heightens awareness of the purpose of health and safety inspections

extends your workplace's network of health and safety advocates meaning there are more eyes and ears available to observe conditions and note problem areas

adds hands and minds to the task to make the workload more manageable
To take this one step further, you could consider creating an inspection committee across departments! Organise regular meetings and ensure you are reporting and keeping a record of any health and safety issues. Whether you use software to do this or have a hard copy – consistently recording information will help you process data more efficiently, categorise observations and recognise patterns.
You could also consider including daily/weekly safety tips in your meetings and emails so health and safety is always on your colleagues' minds.
3. Always follow safety instructions
It's your employer's responsibility to create health and safety policies and ensure workers are trained to do their jobs safely. You should always follow their safety instruction, making sure to seek help if there are areas or topics you don't understand.
In certain roles, you may be provided safety equipment otherwise known as 'personal protective equipment' (PPE). This is provided for a reason and should always be worn or used as instructed. Using your PPE correctly will protect you against the risks associated with your environment and reduce your exposure to hazards that can be prevented. You should also take note of when your PPE needs replacing or if there's any visible wear and tear – don't take the risk, get it replaced.
NES Fircroft and staying safe
Health and safety at work is a top priority at NES Fircroft, not only with our internal staff but also with the 12,000 contractors we look after across the globe. If you're a contractor looking for a new role, check out our latest job vacancies and find out how we can support you in furthering your career goals or whilst you're on assignment