Key Trends To Watch In The Global Wind Energy Sector
22 May, 2022
2:32
NES Fircroft is a proud sponsor of the Global Wind Energy Council (GWEC), which recently pub...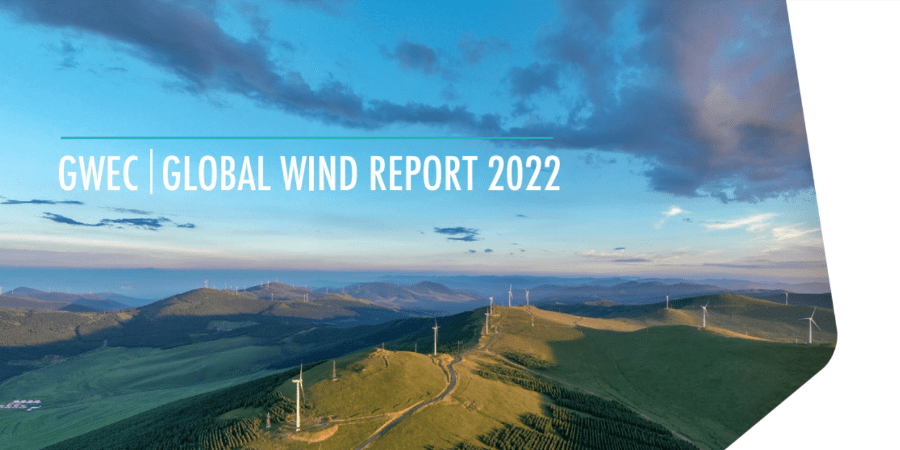 NES Fircroft is a proud sponsor of the Global Wind Energy Council (GWEC), which recently published the 16th edition of its flagship Global Wind Report.
The report highlights key trends within the global wind energy sector, touching upon a range of topics including growth, supply chain, technology, and workforce as well as markets to watch. It also highlights what we can expect from the industry in the near future.
Here are some of the highlights of the report which you should be aware of.

​
The wind energy sector had its second-best year in history
In 2021, growth for the wind industry was only 1.8% behind the record set in 2020. Nearly 94 GW of capacity were added, in the face of a second year of COVID-19, demonstrating the industry's resilience and encouraging future.
Global wind energy capacity now stands at 837 GW, which is an impressive 12% year-on-year increase.
​
There was record onshore wind growth in Europe, Latin America, and the MENA region
Whilst there was an overall decrease of 18% growth for onshore wind, due to a slowdown in the United States and China, there was record growth for the sector in Europe, Latin America, and the MENA region. Growth in these regions was 19%, 27% and 120%, respectively.
Although the decrease in new installations was quite significant for the North American and APAC regions, they still represented over two-thirds of the total onshore wind capacity increase. ​
​
2021 was a record year for offshore wind
21.1 GW of offshore capacity were commissioned in 2021. This is three times as much as in 2020, making it the best year in history.
The offshore wind capacity increase, which brought the offshore total to 57 GW, represented 22.5% of the global wind capacity increase. China was the most important contributor to this success, responsible for 80% of the offshore growth in capacity.
The UK also had a record year for offshore wind, with 2.3 GW being connected to the grid. ​
​
The COVID-19 pandemic is still impacting the industry
Increasing commodity prices and high freight costs caused by the pandemic were still having an impact on the global wind industry in 2021.
Components and turbine developers and suppliers were having to work with tighter margins which were already under pressure due to the extremely competitive nature of the market and the pressure to make Renewable Energy more affordable. ​
​
There is much optimism for the coming years
Auction activity for 2021, which was up by 153% compared to 2020, demonstrated global confidence in wind energy.
88 GW were awarded for projects around the world, with onshore wind representing the vast majority (69 GW, equivalent to 78%). Offshore wind was responsible for the remaining 19 GW.
Again, China made the most significant contribution to this total, awarding 52 GW. ​
​
New installations need to quadruple by 2030 to meet global net-zero targets
Based on current policies, the Compound Annual Growth Rate (CAGR) is predicted to reach 6.6% for the next 5 years and it's expected that 557 GW of new capacity will be added.
However, GWEC's report highlights that this isn't near enough to reach the Paris Agreement targets and a global net-zero by 2050 goal. Current new installation rates would need to quadruple to meet these targets.
One of the major challenges currently faced by the industry is policy barriers. However, we can expect a whole load of new policies and initiatives in the coming years that will make the energy transition and wind energy growth a lot easier. ​
​
NES Fircroft working alongside GWEC
We are proud to be a member of the Global Wind Energy Council. We deliver workforce solutions for a range of key wind projects worldwide, and we're excited to work amongst the thousands of GWEC members to continue communicating the benefits of wind power and to support clients and candidates operating within the industry.
If you have a Renewable Energy staffing requirement, get in touch, or search our renewable energy jobs to find your next position.
You can also download GWEC's full 2022 Global Wind Report for an in-depth insight into the wind energy sector.