Relocating To Victoria, Australia? What You Need To Know
28 Aug, 2019
4:51
Victoria is a state in south-eastern Australia. It's Australia's smallest mainland state but...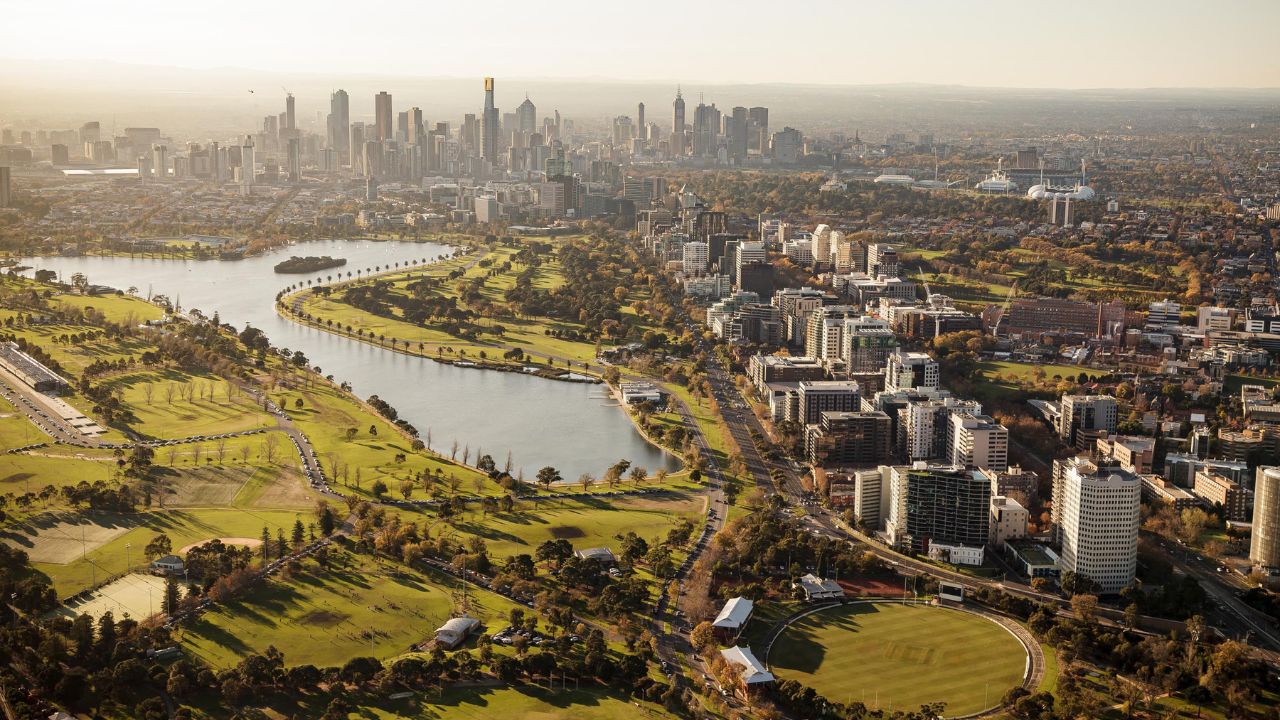 Victoria is a state in south-eastern Australia. It's Australia's smallest mainland state but is also the most densely populated, boasting a diverse landscape ranging from deserts to rainforests to mountain ranges.
If you're considering moving to Victoria, you're not alone. Victoria has a large expatriate population, with Australia on a whole having the eighth-largest immigrant population in the world. For those seeking a sunny climate, it makes a perfect home with plenty of job opportunities, culinary delights and a unique culture.
If a job vacancy in Victoria has taken your interest, here's what you need to know before relocating.
Jobs in Victoria
As of June 2019, the Australian Department for Employment is reporting over 45,000 live job vacancies in Victoria alone, with the largest amount of vacancies coming from the health and therapy, carer and welfare support professions.
As well as a rise in vacancies in health care, we are also seeing science and technology top the list of highest job ad growth with a rise of 19.2% since last year. Health and safety has also received a boost, followed by environmental, earth and geoscience.
Victoria is also a pioneer in oil and gas, with billions of dollars invested into developing, producing and processing crude oil and gas from oil fields such as the Gippsland Basin and Bass Strait. Developing the full potential of Victoria's oil fields continues to be priority, creating oil and gas job opportunities for technical candidates.
On top of the thousands of job opportunities, Victoria is paving the way with salary increases. According to Seek.com.au, one of the major Australian job boards, salaries in Victoria have grown by 3.2% compared with other Australian States since 2018.

What's the weather like in Victoria?
Victoria has a variable climate, with pleasant summers, splendid springs, mild autumns and crisp winters.
Well known for its changeable weather conditions, Victoria isn't quite as warm or sunny as some of the other Australian states but average daily temperatures still reach around 28 degrees Celsius. The variable weather is mainly due to its geographical location. Victoria is prone to the occasional cold front which can cause isolated storms, gales and heavy rain in the more eastern areas of the state. Melbourne especially has a reputation of this kind of weather, with locals describing it as having "four seasons in one day".
The hottest temperatures recorded in Victoria have exceeded 45 degrees Celsius during the summer, with the coldest recorded temperature dropping to -12.8 degrees Celsius during the winter.
If you're looking for a sunnier climate, areas such as Port Phillip are often warmer than the rest of Victoria, particularly in spring and autumn.
Australian culture
Australia has a primarily western culture, with influences from Britain, America, especially pop culture, and Hawaii, in particular surfing.
The primary language spoken in Australia is English. Australians have a unique accent and vocabulary which is usually referred to as Australian English and is spoken in 80% of homes. After English, Mandarin, Italian and Arabic are also spoken in small pockets of the country.
In Victoria specifically, Melbourne has become a strong cultural part of Australia, particularly in performing & visual arts, music, literature, and sport. Melbourne is home to Federation Square, the National Gallery of Victoria, the Australian Open, the Melbourne Cup horse race, and the Formula One Australian Grand Prix.
Elsewhere in Victoria, cultural highlights include the Gum San Chinese Heritage Museum in Ararat, telling the story of the Chinese miners who came to Australia in search of gold; and Bendigo Art Gallery showcasing a varied collection of ceramics, sculptures, paintings, and photographs.

Australian cuisine
Australia has a unique cuisine, with blends and adaptations from various cultures including Indigenous Australians, Asians and Europeans, that have developed over time.
Indigenous Australians developed a hunter-gatherer diet which is known as 'bush tucker' or 'bushfood'. This includes native fauna or flora that can be used for culinary purposes as well as native animal meats such as kangaroo or crocodile. During the 18th century, British and Irish influences began to impact the national cuisine, bringing agricultural products such as beef and wheat into the local diet. During the Australian gold rush Asian and Mediterranean cuisines were introduced which sparked a large-scale diversification. The latest impact on the Australian cuisine has come from the globalisation of the 21st century, with many fast-food restaurants becoming influential.
The country's cuisine in general is on the rise and becoming more respected across the world, with Victoria in particular leading the way as 5 of their restaurants rank in the top 10 restaurants in Australia.
Where are the best places to live in Victoria?
There are many places to live in Victoria, each offering something different depending on your preferences.
Melbourne
Melbourne, the capital city of Victoria, has been voted the world's most liveable city for several years in a row, so it's no surprise that it is the most popular place to live in amongst locals and expatriates alike. People who live in Melbourne describe it as a safe city that offers a world-class education, great business opportunities and affordable healthcare. It also boasts a variety of homes from inner city apartments to a quieter lifestyle in the suburbs, so you're sure to find something to suit you.
Geelong
Geelong is the second largest city in Victoria and can offer a similar lifestyle to that of Melbourne, but on a more budget friendly scale. It's approximately 1 hours' drive away from Melbourne and is home to a sparkling waterfront, relaxed beaches and some rural areas to explore. Its locals enjoy elegant architecture with some suburbs possessing well preserved period homes.
Macedon Ranges
Macedon Ranges has a truly vibrant community, full to the brim with restaurants, bakeries, galleries and wineries. It offers a change of pace from cities such as Melbourne and Geelong, with a hilly landscape and an array of gardens to explore. Its closest city is Gisborne with Kyneton being just over an hour away.
Gippsland
Gippsland is part of a large region in Victoria that takes up most of the eastern side including towns such as Traralgon, Sale, Bairnsdale and Morwell. Similar to Geelong, Gippsland is popular with locals and expatriates looking for a cheaper cost of living and cheaper real estate. It has a friendly community and an impressive ninety mile beach!

Best places to visit in Victoria
When you finally arrive in Victoria, there are so many sights to see but some of the more popular places to visit are:
Great Ocean Road – this is one of the most scenic coastal roads in the world and is not to be missed!
Melbourne – If you're not relocating to Melbourne, visiting should be on your bucket list! There's plenty to see and do such as a long list of museums, galleries, cafes, restaurants, casinos, parks, shops, and spas.
Wilsons Promontory National Park – known for its rainforests, beaches and wildlife, the park makes for a lovely hike through rugged mountains and white quartz sand beaches. You may also see a kangaroo or wombat if you're lucky!
Grampians – scale the great sandstone mountains to reach a spectacular view. The Grampians' are especially recommended during winter for the scenery.
Yarra Valley – many come here for a taste of the countryside. It boasts fantastic wineries that produce some of the finest pinot noir as well as local food producers.
Phillip Island – this is a popular place for a day trip from Melbourne where you can see penguins come ashore at dusk.
NES and relocating to Australia
NES Global Talent has offered workforce solutions in Australia for over a decade, with offices in Brisbane, Perth, Melbourne and Sydney. If you're looking to relocate your workers, get in touch with our global mobility experts today.

Relocating is one of the most stressful experiences a person can do, so it's important you seek help and advice from experienced professionals. At NES, we ensure that candidates experience a smooth relocation via our designated assignment support services.