Why You Should Consider A Career In Oil And Gas In North Eastern United States
19 Mar, 2021
3:06
orth Eastern United States hosts a number of job opportunities for engineers looking to...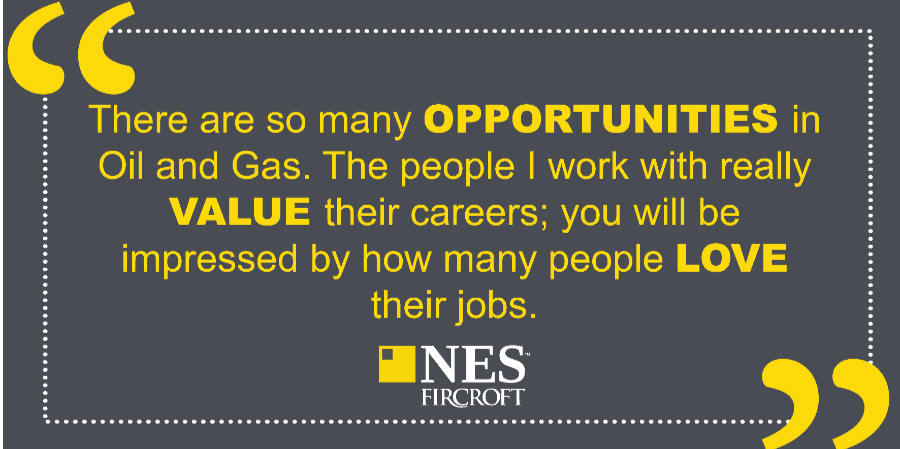 orth Eastern United States hosts a number of job opportunities for engineers looking to enhance their career in the Oil and Gas industry. The region is currently experiencing large scale investments in downstream, chemicals and CAPEX creating job vacancies for candidates looking for new opportunities.
But what's so great about working there? To find out, we spoke to Brian, a Project Controls Engineer at a refinery in the North East. He's worked there for 13 years and has been in the Oil and Gas industry for 33+ years.
1. What's the best thing about working in North Eastern United States?

'The location is perfect. I'm one hour away from New York and one hour away from Washington so there's lots to do close by. I'm also right by a few great beaches on the east coast which is great in the summer.'

2. What do you like about working at a Refinery?
'The main thing is how safe it is – it's actually one of the safest places to be because a lot of time and effort is spent on health and safety. Employees take multiple safety training courses – there's just so much focus on keeping everyone safe. Because of this, the work environment is great – there's lots of comradery and everyone looks out for each other.

There's also a lot of variety in my role. I actually work in the office and the refinery so I get to experience the best of both worlds – I work all day with different people, cost tracking projects and meeting with vendors. My refinery processes 200,000 barrels of oil each day so I'm working with large numbers which is exciting and satisfying.'
3. What's your work-life balance like in the North East?
'My work-life balance is great – within forty-five minutes of the refinery, there are four different states so there's a great variety of places to visit from urban to country landscapes. Every possible environment you could want is close to here. For example, Delaware is really laid back and relaxing whereas Philadelphia is a very urban city with lots going on.'
4. What do you like about your role of Project Controls Engineer?

'I like that it enables me to take care of my family and provide for them, my career is financially rewarding with lots of earning potential and opportunities to grow and progress. Those who work hard can earn a good living because your time is well rewarded and valued.'

5. What are you most proud of when you consider your career in Oil and Gas?
'I would say never having a project go over budget! It's been really rewarding to see a long run of good projects where the cost tracking has gone well due to my perseverance. I'm really proud of my good reputation because of that track record. I enjoy doing a good job being valued for that – you get what you put into a job.'
6. How would you rate the opportunities to progress your career in Oil and Gas?
'There are so many opportunities in Oil and Gas, especially if you're just starting out. If you have a good work ethic you can have a career here. Once you have that first job in Oil and Gas and you have some experience you can start your career.

If the opportunity comes up, take it – most of the people I work with really value their careers and are retiring successfully. There are opportunities to progress but also opportunities to save for retirement and ensure the next stage of your life is fulfilling.'

7. Would you recommend your career choice to others?
'I would highly recommend it – there's a lot of industry in the North East meaning there are lots of opportunities to have long relationships with refineries and assignments. I've worked here as a contractor for 13 years!

I genuinely haven't had a bad experience and for the most part, it's been great!'
8. How have you found working with NES?
'So far so good! I transitioned to NES recently and it's been a cool experience and all the folks I've been dealing with are really helpful and the benefits are great – the portal is intuitive and the health care is a big plus.'
9. What advice would you give to someone thinking of starting their career in Oil and Gas?
'Take a tour, talk to some employees and you will be impressed with how many love their jobs. It's always best to get advice from someone who works in the industry and pretty much everyone will tell you they enjoy their jobs. We even have people who are retired coming back all the time!'

NES Global Talent and careers in Oil and Gas
NES have over 40 years of experience serving the oil and gas market. We recruit for jobs in the Downstream, Midstream, LNG and Upstream sectors, providing staffing solutions for some of the world's most important engineering projects.
If you have staffing requirements or are searching for oil and gas jobs, we can help.