10 Oil And Gas Startups You Need To Know About
12 Jun, 2019
5:08
With technology becoming more advanced, more pervasive and ingrained within the operations o...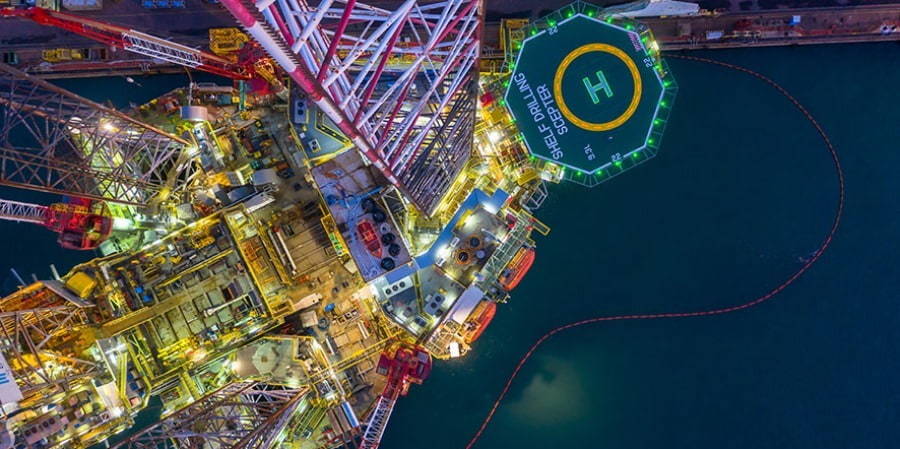 With technology becoming more advanced, more pervasive and ingrained within the operations of all technical industries, it's more important than ever for the energy industry to adopt digitalisation. According to Deloitte's estimates, technological advancements within the Oil & Gas sector are lagging behind the Power & Utilities verticals as a whole.
There are new developments being worked on every day that would benefit energy supermajors and independent operators alike. To demonstrate just a few significant advances in digitalisation that could transform the Oil & Gas industry, we've listed 10 advanced startups.
Sensorfield - Well Monitoring
Strode Pennebaker, a third-generation engineer and fourth generation oilman, was seeking a simple, practical system to monitor the wells he was operating. In 2011, he started Sensorfield - a Houston-based startup with a goal to create a sensor the size of a refrigerator magnet that would stick on to a tank or pipe and deliver usable data to a mobile device or computer.
From there Sensorfield has developed a range of wireless sensors that can be used throughout the industry. Their low cost sensors are powered by solar panels, to make them easier to maintain, and will transmit data in real time.
The company claim end-to-end advanced remote industrial monitoring solutions, including pipeline pressure measurements, tank fluid levels, temperatures, generator and pump vibration and more.
TOKU
Detecting Pipeline Leaks
The Alberta-based TOKU Systems' leading monitoring system has sensors that transmit real-time pressure data to mobile devices, allowing operators to quickly install them on site and begin viewing high-resolution data.
The company say that their data not only tells operators if an asset is working, but whether it is operating efficiently and effectively.
Solutions include tank level monitoring, pump jack efficiency monitoring and water injection management, with the intention of enhancing predictability, increasing capacity utilisation, increasing production and driving down operating costs.
LaserStream
Laser Mapping Oil Facilities
LaserStream's BEMIS (Bore Erosion Measurement and Inspection System) probes pipes and uses lasers to measure and map the internal surface. They provide quantitative data, visual representations of any features or defects and 3D imaging.
The data allows operators to define pipe ID, define volume, wear models, future caliper comparison, failed work string/tubing, corrosion, pitting, erosion, rod wear, wire line damage, mechanical damage, ovality and more.
They've worked with Shell, Chevron, BP, Stress Engineering and Wyman-Gordon over the last five years and are developing new portable equipment modules that can deliver further information on site.
Lift ETC
Enhancing the Artificial Lift Process
Established in 2018, Lift ETC was founded to enhance the Artificial Lift Process to be safer, faster and more efficient, using their Liquid Assist Gas Lift (LAGL).
Their Digital-Lift-System is said to last the life-cycle of a well and provide 35% savings on CAPEX and 55% savings on annual OPEX for operators.
"Slugging is a big problem for horizontal wells following the high initial rates," explains Stuart Scott, a collaborator in LAGL with researchers at Louisiana State University.

"LAGL has the capability to stabilise production from the often one to two mile long long horizontal section of the well which generates the slugging. Lift methods like rod/beam pumps and ESP are limited to the vertical section of the wellbore, so the ability of LAGL to operate in the horizontal section solves a very real and urgent problem."
Ondaka
3D Virtual Modelling
From images, laser scans, and drone captures, Ondaka will create accurate 3D virtual models of assets and infrastructure.
Doing this means operators have a detailed, contextualised view of their project that can be annotated through Ondaka's platform with documents, diagrams, JSAs, procedures, videos and SCADA.
The company envision more operators utilising virtual reality and augmented reality to plan projects from the existing infrastructure, allowing them to turn data into actionable insights. They claim that by doing so, they will revolutionise efficiency, improve safety, streamline communications and grow operators' bottom lines.
Ingu Solutions
Miniature Mobile Sensors
Ingu Solutions have developed a series of miniaturised mobile sensors that they call Pipers.
Pipers are a low cost tool that can be fed into pipelines to deliver 24 hours worth of screening data as they travel along the pipe. They use acoustic leak detection, magnetic feature identification, high resolution pressure and temperature sensing to detect issues in the pipeline without any interruption of service.
At just 2.2 inches in diameter, Pipers can provide data from even small and unpiggable pipelines, working in any fluid at pressures up to 1,450psi.
Working with companies such as Chevron, Equinor and Hess, Ingu have screened 238km of pipelines using Pipers, with each run providing more layers of data on the pipeline and helping to detect leaks, geometric defects and deposits.
DarkVision
Ultrasound technology
Using new ultrasound based imaging technology, DarkVision allow operators to see inside their wells.
Their technology creates ultra-high resolution 3D models of oil and gas wells, which they claim will allow operators to "make smart decisions that reduce operating costs, increase production, improve well integrity and minimise environmental impacts."
The company say that their imaging technology can recreate multi-kilometre long wells at a sub-millimetric level from a 360 degree scan, with the tool able to be deployed by either wireline, e-coil or tractor.
Ground Metrics
Fossil Fuel Detection
In 2014, San Diego start-up Ground Metrics created a military sensor product for the detection of improvised explosive devices.
Now, the same electromagnetic technology acquires deep subsurface resistivity data to detect oil, gas and mineral deposits below the earth.
The application of actual resistivity data gathered from entire fields provides accurate reservoir characterisation details, improving accuracy and efficiency.
Seven Lakes Technologies
Optimising Upstream Facility Infrastructure
Seven Lakes Technologies was founded by Oil & Gas industry expert Shiva Rajagopalan in 2009, with the aim of developing enterprise analytics and workflow software solutions for upstream operators to optimise oil production and maximise cashflow.
It's electromagnetic technologies, like Ground Metric, were initially intended to detect explosives for the military. However the sensors also collect data from inside wells that measure pressure readings, tank capacity, choke sizes and more.
The company have developed artificial intelligence, mobile and cloud technologies that drive meaningful automation directing field workers to the best matched tasks. Their technology has so far been used on over 100,000 wells in the US.
Tachyus
Analysis Through Artificial Intelligence
Having recently secured $15 million in Series B fundraising led by Cottonwood Venture Partners growth equity firm, Tachyus are growing out of their "startup" stage.
The data-driven software company, founded in 2013, develop artificial intelligence systems for use in Oil & Gas projects.
Their platform uses a combination of artificial intelligence and data physics to analyse information from networks of real time sensors in Oil & Gas fields alongside seismic activity, drilling logs, cores, completion designs, production data and maintenance records.
According to Tachyus, the technology combines physical modeling and machine learning to quickly predict mechanical equipment failure, production responses to stimulation, relationships between completion design and initial production, and fieldwide forecasts for any given injection redistribution.
It allows operators to identify the safest, most efficient operational and development plans, resulting in significant cost reductions and production increases.
​Oil and Gas and Digitalisation
Energy companies such as those above are leading the way for digitalisation to completely transform the Oil & Gas industry. As the sector evolves, there will be a rise of new skill sets required creating a plethora of jobs for technical and engineering professionals - such as data scientists, statisticians and machine learning specialists - whilst existing roles will be redefined to adapt to new ways of working.
Technological innovation will inevitably disrupt the current standards of the oil and gas industry, but will open up opportunities at the same time. Organisations and workers alike will need to take advantage of re-training for better industry-wide understanding of the digital landscape. Meanwhile, these developments will create new opportunities for a younger, digitally native workforce to join the industry - refreshing the workforce to continue delivering the future of the sector.
Work in the evolving Oil and Gas industry
The energy industry, and oil and gas in particular has never stood still, and it's clear now that that it must embrace digitalisation and change to continue. From startups to supermajors, NES Fircroft continues to deliver superior recruitment and workforce solutions throughout this global industry, just as it has done since 1970.
Our workforce solutions help oil and gas businesses to optimise their worksite through the provision of experienced contractors and consolidation initiatives, and by registering through NES Fircroft oil and gas technical and engineering professionals have access to employment on some of the world's most exciting energy projects.