5 Petrochemical Projects In Europe You Need To Know About
02 Sep, 2020
3:48
The chemical and petrochemical industry provides 1,710,000 jobs around the world and is a ke...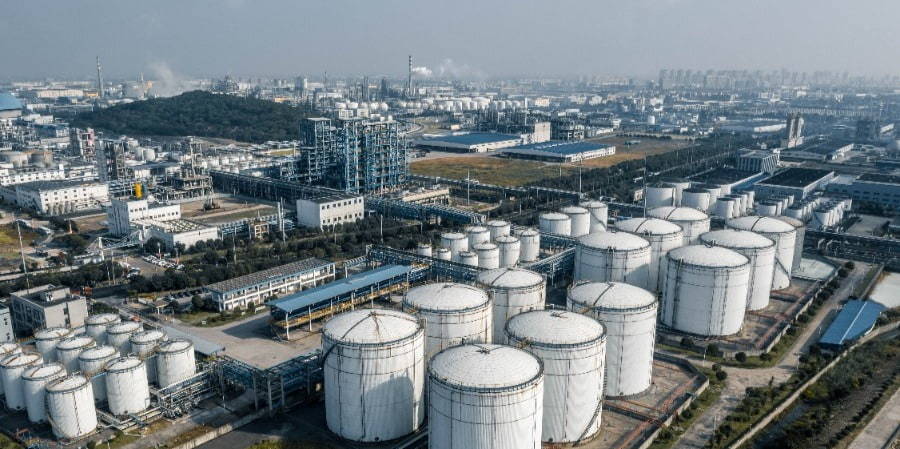 The chemical and petrochemical industry provides 1,710,000 jobs around the world and is a key part of Europe's economy.
Across the continent major investments are creating new opportunities for workers in chemicals and petrochemical facilities. These are five of the largest developments that are going to be creating jobs in the next few years.

Adana Refinery and Petrochemical Complex
Turkey
Cost: $10 billion
Said to create 10,000 jobs during construction followed by another 5,000 when the complex is operational, Turkey's Adana Refinery and Petrochemical Complex aims to decrease dependence on imports in the energy, mining, refining and petrochemical industries.
Currently the project is only at the feasibility stage, with an investment of $10 billion from the Turkish wealth fund having been announced in December last year. Construction of the planned development will span six or seven years and was initially due to begin in 2021 (though we would expect this to be delayed somewhat by the covid-19 pandemic).
Initial work involves the expropriation of a 10 million square metre parcel of land for the planned facilities. It's intended to be built in Ceyhan, south Turkey, which is touted to be a hub for petrochemical products. It's intended to contribute around $1.5 billion annually to boost Turkey's trade deficit, reducing the country's $13 billion annual petrochemical imports.
The Wealth Fund Management Company will lead the facility's investment, however it will also be open to partnerships from the private sector including institutional players.
Garadagh (North Sangachal) Oil, Gas Processing and Petrochemical Complex
Azerbaijan
Cost: $4.2 billion
Phase 1 of SOCAR's Garadagh complex will involve the construction of a petrochemical plant with capacity for over 1 million tonnes per annum (tpa) as well as a gas processing plant with capacity of over 10 billion cubic metres (bcm) per annum.
The petrochemical complex includes a steam cracker with a capacity of 610,000 tpa of ethylene and 120,000 tpa of propylene, two 400,000 polypropylene (PP) units, 300,000 tpa slurry High Density Polyethylene (HDPE) unit, a 300000 tpa gas phase polyethylene unit (both LLDPE/HDPE), 85,000 tpa Butadiene unit, Butene unit and Py-gasoline Hydrotreater.
A 250MW thermal power plant will also be installed as part of this project.
The gas processing plant will comprise of eight processing units and produce a commercial gas (C1) feedstock for the petrochemical complex and gas condensate for the future refinery. The gas feedstock will be supplied from the operator's own fields including the Azeri-Chirag-Gunashli (ACG) fields and possibly the Shah Deniz field in which SOCAR has a 10% stake.
The project has been in the pipeline for years, but according to the Vice President of Gazprombank, construction finally began in February this year. Construction will involve the installation of the centralised utilities units with the required offsite installations (roads, rail connection, raw material, product and auxiliary pipelines, electrical interconnection with the national grid and port facilities). Construction is expected to take 6-7 years.
Thrace (Trakya) Petrochemical Complex
Turkey
Cost: $4 billion
A planned natural gas-based chemical facility in the Thrace (Trakya) region of Turkey will have an annual production capacity of 2.6 million tonnes of methanol and 1 million tonnes of light olefins which will be converted to 400,000 tonnes of polyethylene and 600,000 tonnes of polypropylene. Like the Adana complex (above), the facility is intended to relieve the need for imports - offsetting around $1.4 billion per annum - and positively contributing to the Turkish economy.
Initial planning was undertaken in 2018 and it is believed that construction is still yet to begin. The initial startup date was estimated at 2023 but it remains to be seen how soon the project can get going.​
INEOS Project ONE
Belgium
Cost: $3.4 billion
INEOS' Project One New Olefins Complex is a major addition to the companies' operations in Lillo, Antwerp and includes what INEOS are calling the most energy-efficient ethylene cracker in Europe.
"Our investment in a gas cracker and world-scale PDH unit is the largest of its kind in Europe for more than a generation and is an important development for the European petrochemical industry. We believe this investment will reverse years of decline in the sector," says Sir Jim Ratcliffe, Founder and Chairman of INEOS.
The overall project involves 2 major installations: an ethane cracker and a propane dehydrogenation (PDH) unit for the production of ethylene and propylene.
The ethylene cracker will be the first to be built in Europe for two decades and will produce 1.54mtpa of ethylene. The PDH plant will use McDermott's Lummus CATOFIN dehydrogenation process technology to produce 750,000 tpa of propylene using CATOFIN catalyst. Both will be located in INEOS' existing polymer-production sites and connected by pipeline to several of the operator's ethylene and propylene derivative units in the region.
The purpose is to secure supplies of the chemicals - which are used in many of INEOS' other ventures - making them less dependent on imports from other regions.
The company say that the project will strengthen the Port of Antwerp's position as a chemical cluster and will create 3,000 jobs during construction followed by 450 direct permanent jobs - with five times that number to be created in indirect jobs.
Supsa Oil Refinery and Terminal
Georgia
Cost: $3 billion
The Georgian government and the Georgia International Oil Corporation have long planned to secure the country's energy needs through construction of an oil refinery and sea terminal. This developed into plans for a new 100,000 b/d oil refinery, petrochemical production and terminal based at Supsa, which is currently in the FEED stages of development.
The project is being built on a 200 hectare plot of land where refineries, petrochemical production and a logistics centre will be built. Geological, topographic and archaeological studies were completed in 2017 and phase 1 is due for completion by 2021 - though, as in all cases, it is yet to be seen what impact covid-19 will have on these plans.
Kazakhstan, Azerbaijan and Turkmenistan are being considered as potential suppliers of oil. Argus has been employed to look into potential sources of feedstock with the goal of securing a diversified supply.
Work on future petrochemical projects
These are just a few of the many upcoming petrochemical projects creating jobs in Europe. Find out how you can secure your place by registering your CV with NES Fircroft, or view all our open chemical & petrochemical jobs.