NES Fircroft Expands Recruitment Presence To Oakville, Canada!
08 Mar, 2022
1:27
Investment into the region reflects NES Fircroft's continued growth across the Power, Renewa...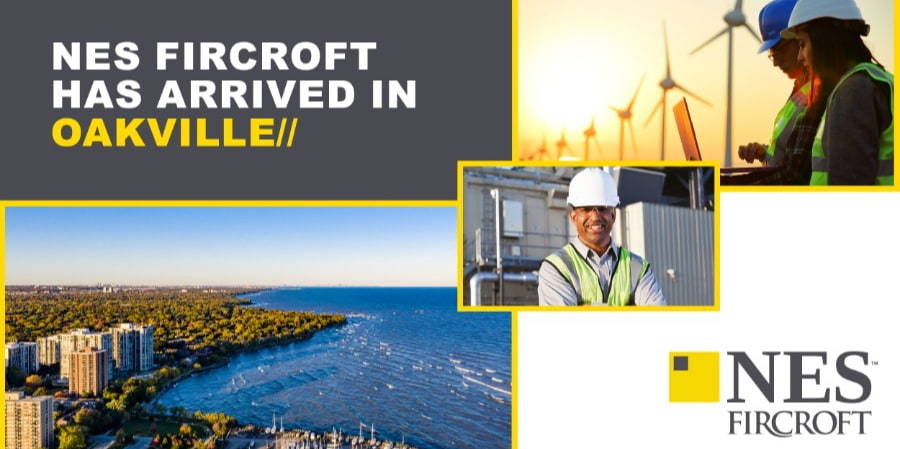 Investment into the region reflects NES Fircroft's continued growth across the Power, Renewables and Mining sectors.
With over 40 years of serving the engineering and technical talent needs of clients all over the world, NES Fircroft (NES) is excited to announce the expansion of its specialist recruitment business to Ontario, with a local office in Oakville. NES has been operating in Canada for over 25 years and already supports a number of key energy facilities, plants, infrastructure and projects within central Canada. NES prides itself on providing local support to its clients and contractors, it understands that reliability, consistency and proximity are paramount in building long-term relationships; establishing a local physical presence was therefore a logical next step for the business.
Roland Bruce, Senior Vice President, Americas, said:
"This is a very exciting time for everyone connected with NES Fircroft in Canada, we are delighted to be putting down firm roots and working with the local community to support jobs and economic growth. Our office in Oakville will ensure that our contractors and clients in Central Canada are well serviced and supported. In addition, we see this move as a positive step to connect our wider Canadian network to opportunities as they develop"
If you are currently looking for a new role, get in touch to find out about our latest vacancies.
The new office is located at; Winston Park drive, Oakville and can be reached at +1 (437) 292-1363
About NES Fircroft
NES Fircroft (NES) is an award-winning workforce solutions specialist that provides staffing services across the Oil & Gas, Power & Renewables, Infrastructure, Life Sciences, Mining and Chemicals sectors worldwide. NES offer a full range of staffing solutions: Contract, Permanent (Direct) Hire, Managed Solutions and mobility services. It has over 80 offices in 45 countries and 1750+ employees across the globe. NES has grown exponentially in the last 6 years both organically and following 7 successful acquisitions of companies in both the Oil & Gas and Life Science space. In 2019 the company received 17 industry awards, winning recognition for every aspect of the business from Compliance and Payroll to the growth strategy and international operation. NES were also recently listed by Staffing Industry Analysts as the 3rd largest Engineering staffing provider in the world.
For more information visit www.nesfircroft.com
Media Enquiries: Vicki Codd E: Vicki.codd@nesfircroft.com T: +44 (0) 7968 539474