Unlocking Job Opportunities: Master the Art of Social Media in Your Job Search
06 Jul, 2023
9:09
In today's competitive job market, leveraging social media can be a game-changer in your j...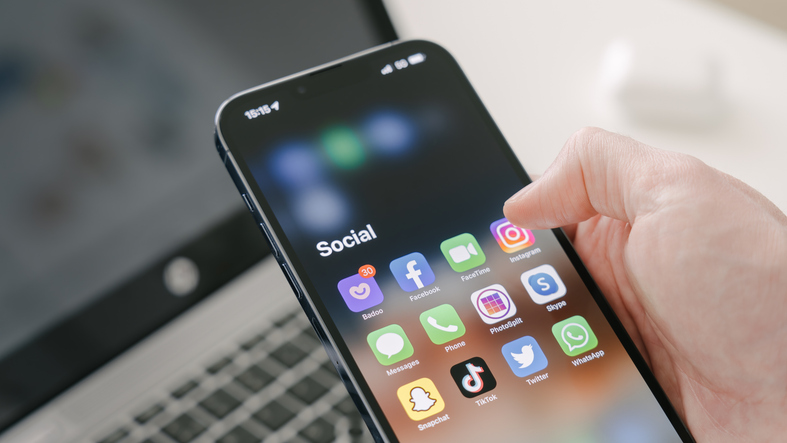 In today's competitive job market, leveraging social media can be a game-changer in your job search. Social media platforms offer unique opportunities to connect with potential employers, expand your professional network, and showcase your skills and expertise.
By strategically utilising social media, you can elevate your career prospects and increase your chances of finding your dream job. In this comprehensive guide, we will explore various ways to harness the power of social media to boost your job hunt.
The Impact of Social Media on Job Hunting
Social media has become an integral part of the job search process. Employers and recruiters increasingly use social media platforms to screen candidates and gain insights into their professional backgrounds. Creating a positive online presence that reflects your skills, experience, and personal brand is crucial. By utilising social media effectively, you can enhance your visibility, attract potential employers, and open doors to new opportunities.
A 2020 poll of US hiring decision-makers discovered that over 70% of employers believe checking a candidate's social media is an effective way to screen candidates.
There are benefits for organisations in leveraging the power of social media – they can easily advertise their company profile and positions to potential clients, or partner with recruitment organisations that also use social media to find people showcasing experience and expertise.

Cultivating a Professional Online Persona
Before diving into social media job hunting, conducting a thorough audit of your existing online presence is essential. Start by Googling your name and reviewing the search results. This check will give you an idea of what potential employers might see when they search for you.
Most social media can be used professionally, where you advertise your skills and expertise in searching for a job, and personally, where you share your personal opinions, views and personal events. Whilst using most platforms for both is possible, it's best practice to separate the two.
It's important to remember that whilst discussing professional social media in this blog, potential employers could also see personal social media and make biased judgements based on the content you post. Remove any content that may portray you in a negative light and adjust your privacy settings to control who can view your posts.
Once you have audited and updated your online profiles, it's time to create a professional image of yourself. Treat your social media pages as your personal brand, highlighting your skills, accomplishments, and interests. Craft a compelling bio or summary that clearly communicates your professional goals and areas of expertise. If you can, use a professional headshot for your profile picture, or take a professional, tidy shot – avoid using images from your personal social media in your professional social media.
Utilising LinkedIn for Maximum Impact
LinkedIn is the go-to social media platform for professionals, making it an invaluable resource for job seekers. Ensure your profile is complete and up-to-date to make the most of LinkedIn. This includes adding a professional headline, a detailed summary, and a comprehensive work history. Highlight your achievements, skills, and certifications to showcase your expertise.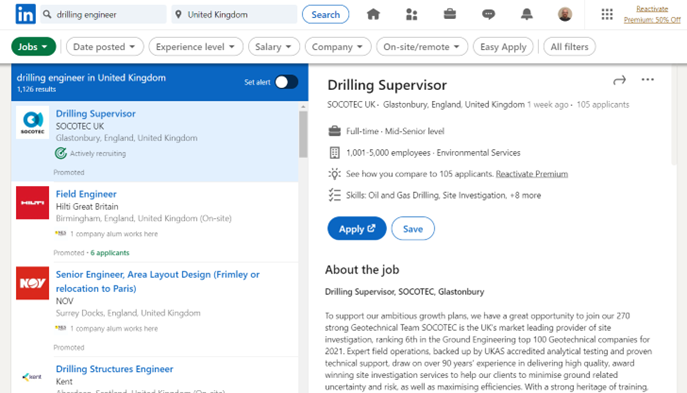 Engage with others by connecting with professionals in your industry, joining relevant groups, and participating in discussions. This allows you to expand your network and gain valuable insights from industry leaders. Actively share relevant content, such as articles, blog posts, or industry news, to establish yourself as a thought leader in your field.
Showcasing Your Expertise through Content Creation
Creating and sharing original content is an effective way to demonstrate your knowledge and expertise. Consider starting a blog or writing articles on platforms like LinkedIn. Share insights, tips, and industry trends to showcase your skills and attract the attention of potential employers. Engage with your audience by responding to comments and fostering meaningful discussions.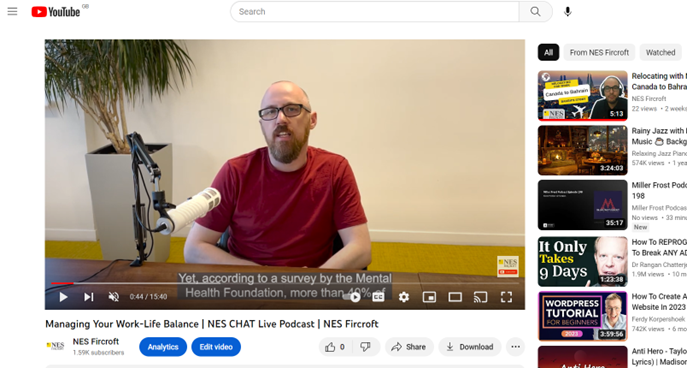 Another way to evidence your expertise is by participating in relevant industry events or conferences. Attend virtual webinars, panel discussions, or workshops and share your insights on social media. Tag the event organisers and speakers in your posts to increase visibility and connect with industry professionals.
Networking Like a Pro
Networking is vital to any successful job search, and social media platforms provide numerous opportunities to connect with professionals in your field. Engage with potential employers, industry influencers, and colleagues by commenting on their posts, sharing their content, and sending personalised messages. Building genuine connections and fostering relationships can lead to valuable job leads and referrals.
Join industry-specific groups on platforms like LinkedIn and Facebook. These groups provide a platform for professionals to share insights, ask questions, and connect with like-minded individuals. Actively participate in group discussions by offering valuable contributions and insights. This effort will help establish your credibility and expertise within the industry.
Twitter: Tapping into Job Opportunities
Twitter isn't just a platform for sharing thoughts and updates; it can also be a powerful tool for job hunting. Whilst it's true that the application is currently in a state of significant change, it's still heavily used by businesses to share news and job opportunities.
Follow companies you are interested in, industry leaders, and job boards to stay updated on the latest job postings. Utilise relevant hashtags, such as #jobsearch or #hiring, to find job-related tweets and engage with potential employers. Retweet and share job postings to expand your reach and increase your chances of finding relevant opportunities.
Leveraging Facebook for Job Search
Facebook is often associated with personal connections but can also be a valuable resource for job seekers. Join professional groups related to your industry or career interests. These groups provide a platform for networking, sharing job leads, and gaining insights from professionals in your field. Engage in meaningful discussions, ask questions, and offer expertise to showcase your knowledge and skills.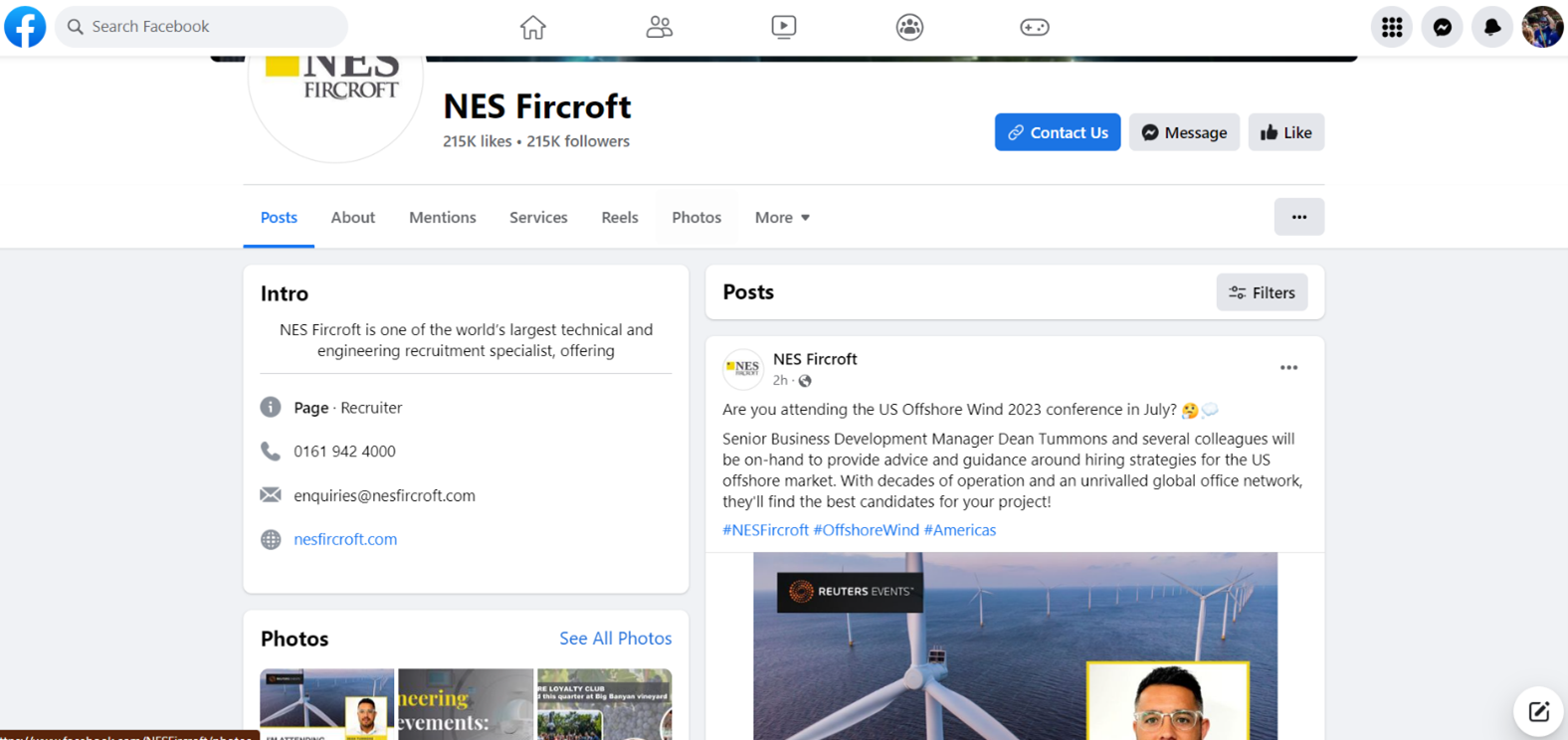 By actively engaging with companies on Facebook, you can demonstrate your interest and stand out as a potential candidate.
Staying Active and Updated
Consistency is key when it comes to social media job hunting. Regularly update your profiles to reflect your skills, experiences, and accomplishments. Share relevant industry news, articles, or blog posts to demonstrate your continued engagement and expertise. Engage with your network by commenting on their posts, congratulating them on their achievements, and sharing valuable insights.
Watch for new features and trends on social media platforms that can enhance your job search. Platforms like LinkedIn frequently introduce new tools and functionalities to help job seekers stand out. Stay informed and adapt your social media strategy accordingly to maximise your chances of success.
The future of social media in job searching
We live in a digital civilisation, and social media will remain an important part of the employment ecosystem for the foreseeable future. Their importance will only increase as AI is integrated into social media platforms to process user data quickly.
New tools will be developed to further support companies in finding the right people and tools for job hunters to identify opportunities where their passions, skills and experience have the highest chance of landing a new role. Keeping your data current will be the key to staying ahead of the competition.
Final Thoughts
Social media can be a powerful ally in your job search in today's digital landscape. By cultivating a professional online persona, leveraging platforms like LinkedIn, Twitter, and Facebook, and actively networking with industry professionals, you can open doors to new opportunities and showcase your skills and expertise. Remember to maintain a positive and consistent online presence, engage with your network, and stay updated with industry trends. With the right approach, social media can significantly boost your job hunt and lead you to the career of your dreams.
You don't need to conduct your search alone. NES Fircroft has over 50 years of experience recruiting engineering and technical professionals for global roles with some of the biggest names in energy. We have also released an extensive library of content with advice on how to secure your next position on our YouTube channel, as well as podcasts through Spotify and Soundcloud.
If you want to take the following steps in your engineering career, you can view our open vacancies or register your CV with us today for free to ensure you're first in line for future jobs in this expanding industry.