40 Years Of Expertise: A Timeline Of NES Global Talent's Growth
13 Jun, 2018
1:37
NES Global Talent is celebrating 40 years servicing the energy industry.In that ti...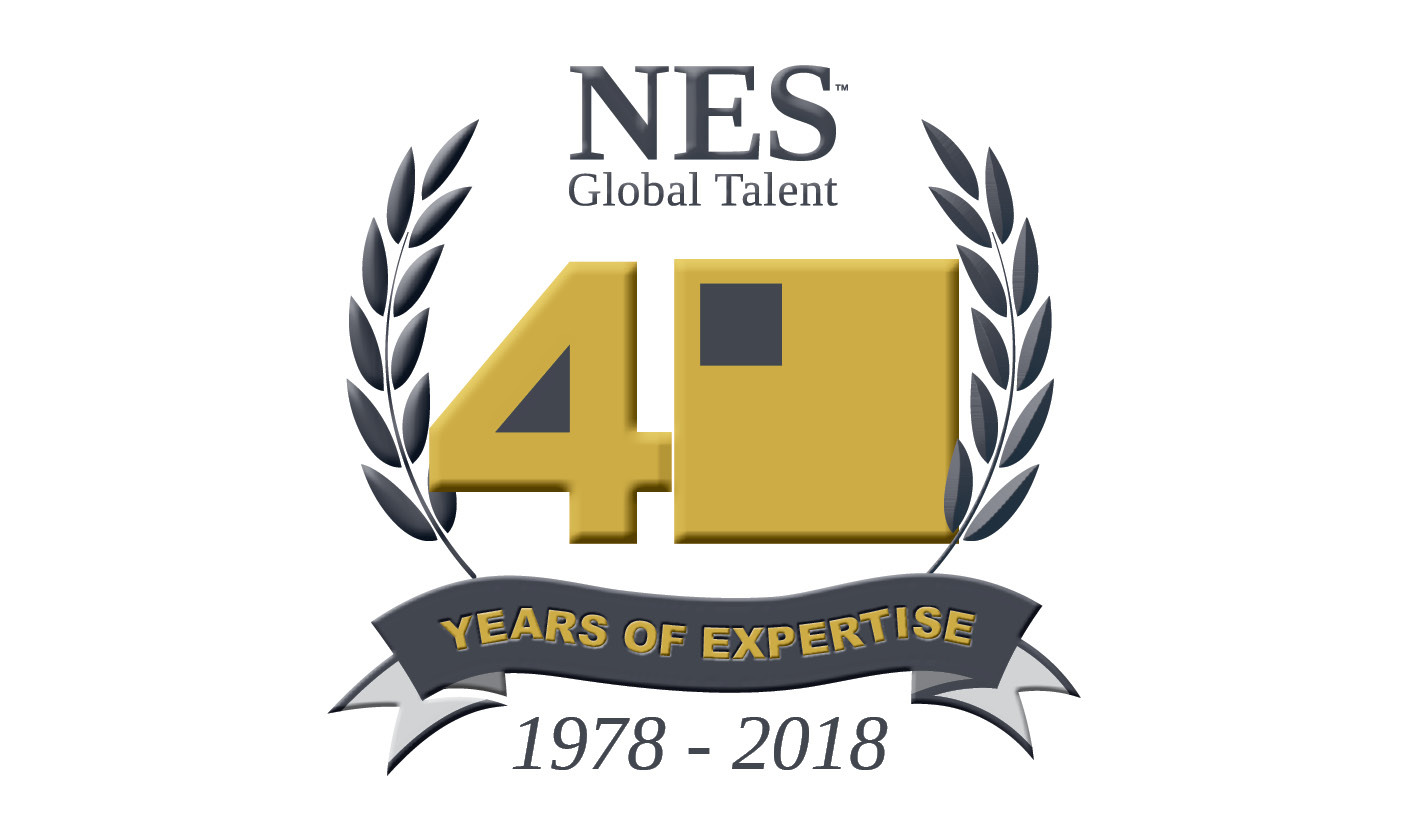 NES Global Talent is celebrating 40 years servicing the energy industry.
In that time the company has grown from a single office operation based in Manchester to one of the largest engineering workforce providers, boasting over 8,000 active contractors, over 750 employees, and over 45 offices across the world.
Simon Coton, Chief Operating Officer at NES Global Talent, reflects on how the staffing industry has changed over the years:
"I first joined NES in the low oil price environment of the mid-1990's, and at the time we were one of a number of oil and gas staffing providers servicing an industry which was stabilising following the Iraq invasion of Kuwait, and looking for the best talent to help it meet global demands."
"We have certainly seen great change over the intervening decades with both politics and economics shaping the oil landscape, many competitors merging to survive and technology providing both opportunities and threats to the industry. I am proud to say however that NES has grown and thrived in this time, facing the challenges of the day head on and expanding both our capabilities and the industries we service to ensure we continue to deliver exceptional talent wherever it is needed. The oil price may fluctuate but our quality, service and compliance standards remain consistently high, which is why NES Global Talent is well placed to expand our footprint even further and cement our place as the world leading engineering workforce provider for years to come".
The timeline below visualises NES Global Talent's growth from 1978 to the present day.
40 Years of Expertise
1978: First office opened in Manchester, founded by Geoff Lloyd and Bryan Sullivan
1979: Second UK office opened in Glasgow
1982: Aberdeen office opened
1985: London office opened
1998: First international office opened in Hong Kong
2000: First American office opened in Orlando, focused on the power market
2001: Houston office opened
2003: Kuala Lumpur office opened
2004: First Middle East office opened in Qatar
2007: NES is awarded Queens Award for innovation in international trade
2008: First Australian office opens in Perth
2009: Angola office opened
2010: Milestone of 2,500 contractors employed and 40 offices operating across the world
2011: Dubai office opened and first European office opens in the Netherlands
2012: NES first featured in Sunday Times Top Track list
2013: Milestone of 5,000 contractors employed, 500 of which female
2014: Two acquisitions made: RC Consultants and Energy People
2015: Turnover exceeds $1bn and acquisition of Sure Flow
2017: Milestone of 7,500 contractors employers and two acquisitions made: Frontica Advantage and Zieglers
2018: Social media following on LinkedIn reaches 250,000
View our latest jobs or register with us if you are a job-seeker. If you're an employer looking to hear more about our services, please contact us here.