5 Innovations That Will Shape The Infrastructure Industry In 2019
16 Jan, 2019
1:49
The construction industry has always embraced the latest technologies to deliver bigger, bet...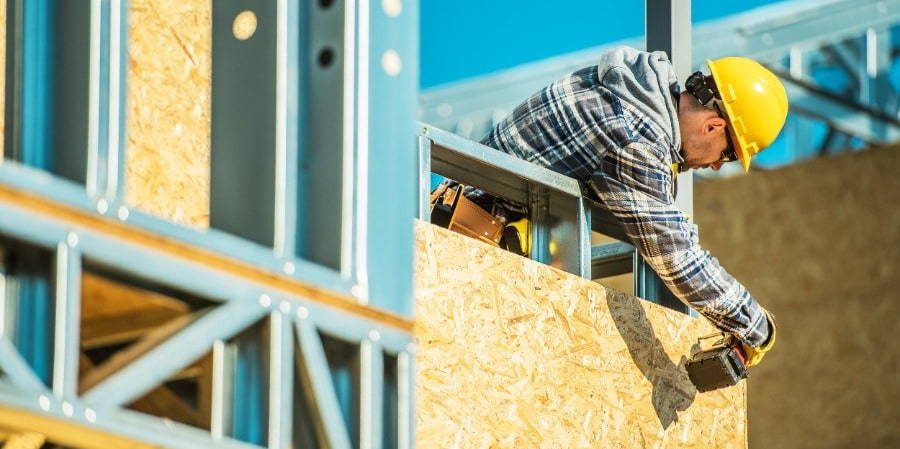 The construction industry has always embraced the latest technologies to deliver bigger, better and safer projects. Throughout 2019 we expect to see a number of new technical advancements being implemented. Here are 5 of the biggest that are already in use on major construction projects.

Remote groundwork sensors
Groundforce, one of the UK's leading suppliers of trenching and shoring equipment systems have introduced a wireless monitoring system that utilises remote groundwork sensors on the Gilbert-Ash Royal College of Music project in South Kensington.
They're FlatMesh technology uses wireless nodes attached to the hydraulic struts that support a 7m deep basement constructed below the proposed building and courtyard.
The nodes transmit a signal to a 3G gateway module to provide alerts and real-time measurements of static loads and any unwanted movements.
VR
Ground engineering firm Aarsleff have developed an app with software house Luminous that will allow both contractors and clients to monitor progress of a project through a virtual reality system.
The app uses data mapping to create a 3D simulation of the project at various stages, allowing the wearer to get a clear view without having to step foot on, or even be near, the site.
The project should help estimators with project proposals and allow technical staff to determine appropriate rig type and assess surrounding conditions remotely.
Drones
HS2 is one of the UK's largest projects, covering over 230km of the country. So in order to accurately survey the route, Tech firm SenSat have been brought in to unleash a series of drones.
Licensed through the government's drone pathfinder programme, SenSat's drones are fitted with high resolution cameras that capture thousands of photos which are stitched together in to cloud maps.
The data is accurate to 15mm, creating usable and up-to-date topographic surveys which can be used to plan enabling works.
Digital digging tech
The A14 improvement project is a £1.5bn endeavour that requires 12 million cubic metres of material to be shifted by specialist earthmover Walters.
To do this in the most effective way possible, Walters have installed Topcon's Sitelink3D system on their excavators and diggers. The system provides operators with a site model on an in-cab display which connects with the firm's offices to allow remote monitoring, design changes, data exchange, reporting and analytics.
Electric sites
Skanska and Volvo Construction Equipment have launched a trial of an "electric site" on a Swedish Quarry near Gothenburg.
Running for 10 weeks, the plan used eight autonomous, battery-powered load carries, a hybrid wheel loader and cable-connected hybrid excavator plus machine control and logistics management systems.
The successful test achieved a 98% reduction in CO2 emissions. It also showed a 70% reduction in energy use and 40% reduction in operator costs. Following the trial we expect to see more projects beginning to use these systems in the near future.
Work on more innovative construction and infrastructure projects
Register with NES Fircroft today to be kept up to date with the latest opportunities throughout the worldwide construction industry suited to your skills.