5 Projects Creating Chemical And Petrochemical Jobs In The Middle East
10 Jun, 2020
4:52
Rising demand for higher value refined and petrochemical products across the Middle East are...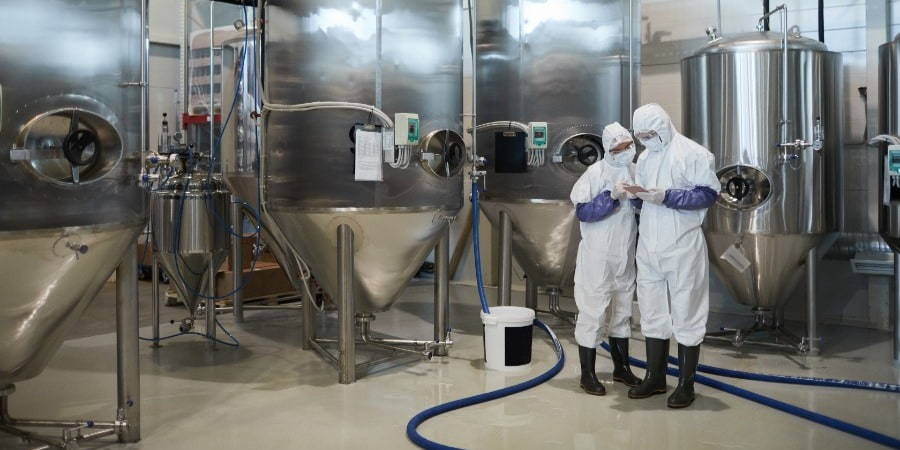 Rising demand for higher value refined and petrochemical products across the Middle East are creating significant opportunities across the region.
With many export opportunities opening up across China and the rest of Asia, majors operating in the Middle East are looking for ways to significantly increase their output, through the development of new projects or by upgrading existing downstream facilities.
These are 5 of the biggest projects under construction in the Middle East in 2020, that will continue to create more chemical and petrochemical jobs in the coming years.

1. Ruwais Refinery complex - Third Grassroot Refinery
Location: United Arab Emirates
Cost: $20 billion
The Abu Dhabi National Oil Company (ADNOC) announced its plans to build the world's largest integrated refining and chemical site in Ruwais, UAE in 2018. With $45 billion of investments, the company sought to triple the petrochemical's output of the region to 14.4 million tonnes annually by 2025. The first major step in doing so was to build a third refinery at the Ruwais Refinery Complex.
Originally commissioned in 1981 the Ruwais refinery, located 240km west of Abu Dhabi has a refining capacity of 922,000 barrels per day. A third refinery would add up to 600,000 b/d, bringing the entire complex up to a total capacity of 1.5 million barrels per day - making it the largest refinery in the world.
In February last year, ADNOC awarded an $8 million contract to Wood for a pre-FEED package based upon its proven design and execution expertise. The company will also provide services including licensor selection, site master plan development, scope of work for the FEED phase and an EPC schedule and cost estimate.
Pre-FEED has a target completion date of July 2020, with tenders for the EPC expected after 2021. The project is expected for completion in 2026.
2. Al Zour Refinery
Location: Kuwait
Cost: $16 billion
Kuwait's National Petroleum Company have commissioned a new refinery for Al Zour that will produce 100,000 barrels per day of low-sulphur fuel oil to be used as feedstock by the Ministry of Electricity & Water for power generation. It will use more than 1.5 million b/d of crude and 300 MMcf/d of gas feedstock.
The project entails five phases. The first is the construction of the main facilities, including three atmospheric residue desulphurisation (ARDS) units featuring two trains each, three crude distillation units (CDU), three diesel hydrotreating units (DHTU), two naphtha hydrotreating units (NHTU) and two kerosene hydrotreating units (KHTU).
The second and third phases are the construction of support process units, utilities and off-sites. The fourth and fifth involve the construction of a 6.5 million barrels capacity storage tank farm and interconnecting pipelines and marine and export facilities including jetties and roll-on, roll-off berths.
The refinery is due to begin production by December 2020. The project recently awarded contracts for 5 year electrical and instrumentation maintenance services, IMCO engineering & construction and base maintenance services, totalling $500 million. Each will include supply of manpower for skilled and semi-skilled jobs over a 63 month contract.
3. Hormoz New Oil Refinery
Location: Iran
Cost: $10 billion
A green field 300,000 b/d refinery located at Bandar Jask, on the Iran's southern coast is currently under construction.
The refinery will use heavy and extra heavy crude from domestic oil fields as feedstock to produce liquefied petroleum gas (LPG), propylene, and light fuels such gasoline, jet fuel and gas oil.
The project in divided into two phases.
The first phase will include, Process Units and Facilities and Utility and Offsite Facilities.
Process Units and Facilities
Atmospheric Distillation Unit - 300kbdp

Vacuum Distillation Unit - 2*100 kbdpLGP Recovery and Gas Plant - 66 kbdp

Gas Oil Hydrotreater unit - 63 kbdp

Kerosene Sweetening Unit - 40 kbdp

LGP Sweetening Unit - 3 kbdp

Amine Treating Unit - 0.3 kt/d

Sulfur Recovery Unit - 45 t/day

Hydrogen Production Unit - 45 kNm3/hr

Sour Water Stripping Unit - 3.08 kt/d
Utility and Offsite Facilities:
Steam and Power Generation Unit - 4*30 MW

Auxiliary Boiler - 2*210 T/H

Desalination Unit - 3*250 m3/h

Plant and Instrument Air Unit - 4*4500 Nm3/h

Nitrogen Production Unit - 800 Nm3/h

Waste Water Treating Unit

Fuel Oil and Gas Unit

Storage Tanks

Buildings

Water Intake Facilities
Phase I should produce 140,000 b/d of fuel oil and 12,000 b/d of bitumen. The 42 month construction is expected to be completed in late 2020.
4. Mina al-Ahmadi Refinery - Clean Fuels Project
Location: Kuwait
Cost: $8 billion
The 56 year old Mina Al-Ahmadi (MAA) refinery is undergoing a modernisation and upgrade project in order to comply with environmental standards in line with Kuwait's 2030 downstream strategy.
Also known as the Clean Fuels Project, the plans involve taking a crude distillation unit out of commission and upgrading the refinery while increasing capacity by more than 100,000 barrels per day, to reach a total of 566,000 b/d.
First package (of many) covers tank farm relocation, installation of an interface detection and transfer (ITR), and blenders and pipeline interface detection systems, and the installation of new tanks for the slops systems and pipeline interface collection. It also covers the supply and installation of 24-inch pipelines, shipping systems and instrumentation and electrical works.
Solid sulphur handling and ship-loading facilities upgrade package: To overcome bottlenecks and the feasibility of loading ships of up to 40,000 DWT.
Effluent water treatment facilities project: Rehabilitation and upgrade of water treatment and disposal facilities, including the modernisation of slug catchers, biological reactors, water pumps and associated equipment.
Instrumentation package: modernisation of control and instrumentation systems, and related electro-mechanical work.
Upon completion MAA refinery will consists of a total of 31 units.
Clean fuels projects also involves upgrading the Mina Abdullah (MAB) refinery, which will also increase refining capacity by more than 100,000 b/d. One package covers the process units at Mina Abdulla. The other involves process and revamp work, as well as offsite facilities and utilities, at Mina Abdulla and at Shuaiba, in advance of its planned decommissioning. The final package covers all facilities and services at Mina al-Ahmadi.
The main packages on the project will be awarded on a cost-reimbursable basis. Under this model, the successful contractor group carries out the engineering element on a rate basis, with the contract converted to a fixed lump sum when engineering is about 70% complete. The final price has to be agreed by both parties. If not, the client reserves the option to continue the work on a cost-reimbursable basis.
Work on both CFP projects at MAA and MAB are estimated to cost respectively $8bn and $7bn. It will see MAA and MAB refineries integrated into a single complex with a total capacity increase and quality of output upgrade.
Final parts of work on the upgrade are temporarily on hold due to the impact of Covid-19, but the project is estimated to complete later in the year, with operational jobs created when it starts up.
5. Sohar - Liwa Plastics Project
Location: Oman
Cost: $6.7 billion
Oman Oil Refineries & Petroleum Industries (ORPIC) are developing a new steam cracker project that will be integrated with the adjacent and existing Sohar refinery, aromatics plant and polypropylene plant. Together it's expected to create 450 direct jobs and up to 1,200 indirect jobs.
Feedstock will be a combination of natural gas liquids (NGLs), liquid petroleum gas (LPG) from the Sohar refinery and aromatics plant, dry gas from the Sohar refinery, and condensates from Oman LNG.
The facility will have a capacity of
880,000 tpa of high-density polyethylene (HDPE) and linear low-density polyethylene (LLDPE)

300,000 tpa of PP

90,000 tpa of methyl tert-butyl ether (MTBE)

41,000 tpa of butane

111,000 tpa of pyrolysis gasoline
The project is developed in four parts, each representing an EPC package :
Phase I, EPC Package 1 : Steam cracker and associated utilities
Phase II, EPC Package 2 : Polyethylene and Polypropylene Units with Off-Site Works and Utilities
Phase III, EPC Package 3 : Fahud NGL Extraction Unit with Off-Site Works Utilities
Phase IV, EPC Package 4 : 300km NGL Pipeline from the Fahud NGL station to Sohar Industrial Port
Find petrochemical and chemical jobs with NES Fircroft
NES Fircroft's experienced recruitment teams can help you find your next job on downstream projects. Register your CV with Fircroft today to find the latest chemical and petrochemical jobs.