5 Tips For Making The Most Of Attending A Virtual Event
28 Jul, 2020
3:55
In the current climate conferences and events are going virtual to comply with social distan...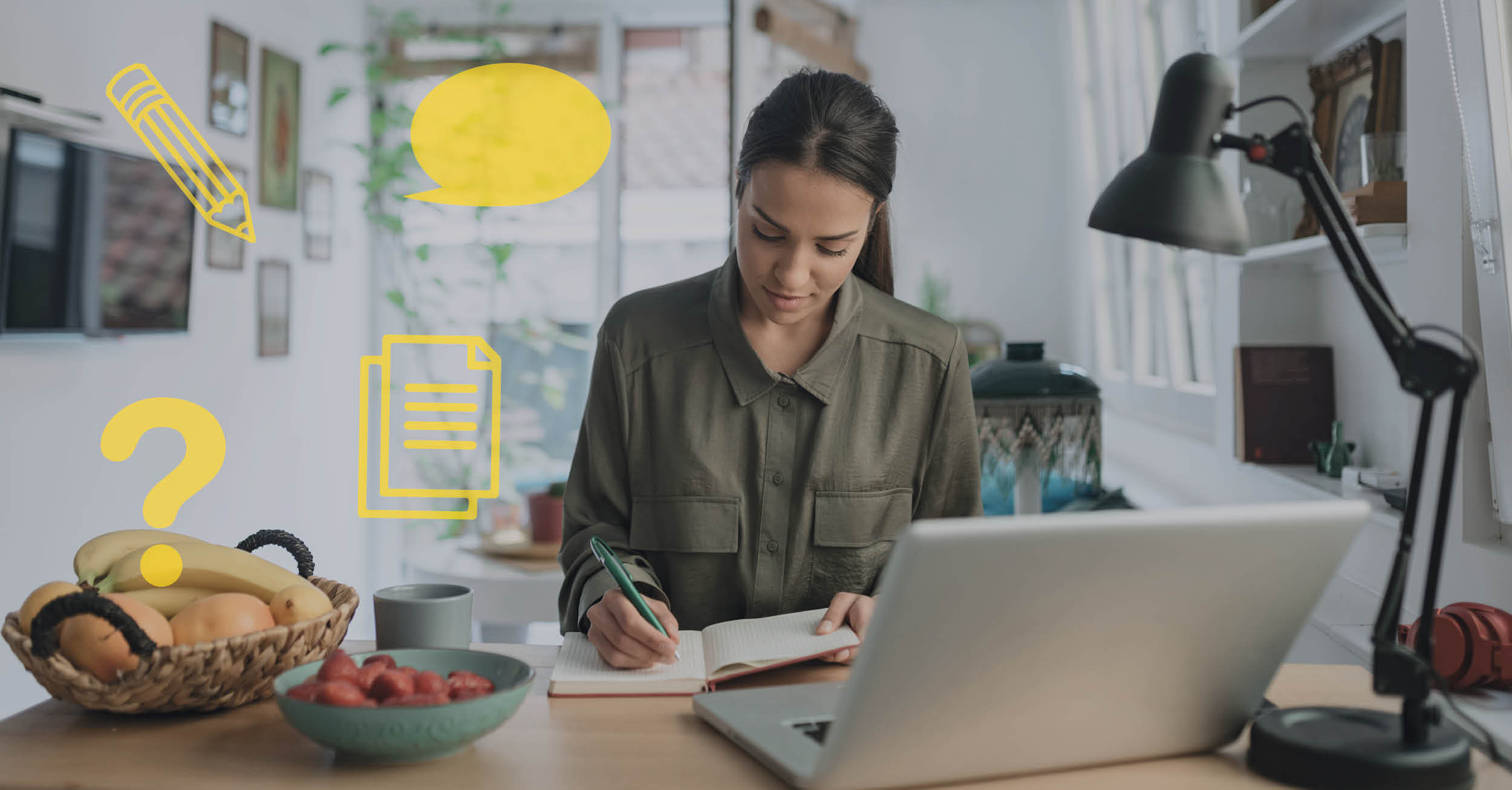 In the current climate conferences and events are going virtual to comply with social distancing measures, which is a relatively new experience for many. These events consist of online webinars, virtual exhibition booths and more and bring with them a whole host of benefits. For example, they allow the attendees to get all the latest information and insights from speakers without having to leave their home or office and they also reduce the financial and time commitments needed to attend these events.
However, despite the benefits, attending a virtual event also comes with some challenges such as no face-to-face interaction and the potential for technical difficulties.
With this in mind, it's important to take the right steps and prepare thoroughly beforehand. To help you do so, here are 5 top tips for making the most of a virtual event.
1. Dedicate time in your day
A lot of companies are now offering their usual conferences or summits as virtual experiences and one of the major benefits of this is that you can still attend to your day-to-day responsibilities whilst making the most of the seminars on offer.
However, without physically travelling to the location and taking the time away from your usual working day, it can be easy to sign up for webinars or networking events but then forget about them or miss them entirely if something else comes up. If you're not truly present in the experience, you'll miss out on vital industry
information or networking opportunities.
To avoid this, dedicate some time in your diary or calendar to attend specific portions of the conference and make a plan for how this will balance with your everyday responsibilities.
Remember – many sessions will be recorded meaning you don't have to choose between two sessions you're
interested in attending. Bear this in mind when you plan out your day.
2. Set goals for the event
Another way to make the most of a virtual conference is to set goals and aims:
Is there someone you specifically want to connect with?

Is there something you want to learn?

Is there a particular seminar that would be useful for your job role?
By setting goals, you can ensure you're an active participant in the virtual conference, thus be in a position to make the most of what they have to offer. For example, many virtual conferences give participants the ability to chat in real-time with other attendees. If you join in the chat, you could share insights, ask questions and interact with the speaker - which is not something you could do at a 'face-to-face' seminar which usually involves one person delivering a presentation to a room full of people.
3. Minimise distractions
When you're watching a seminar alone, it can be tempting to multitask and, for example, check your emails or take calls. Distractions can also come in the form of our homes lives which are not always easy to avoid – a noisy family member or a neighbour mowing the lawn can take your attention away from the event and disrupt your focus.
To avoid this, try and set up in a quiet space and silence your phone. If you want to get the most out of a virtual event, you should aim to engage with the seminars and networking events on offer as much as possible and this can only be achieved if you are fully focused.
You could even consider purchasing noise cancelling headphones to block out your background noise.
4. Prepare for seminars
Most virtual events centre on themed seminars with expert speakers. These sessions will provide you with lots of industry insights and networking opportunities. To make the most of these, you should prepare adequately before the seminar begins:

When you've identified a seminar to attend, ask in advance if the slides will be available at the end – this means you can spend more time engaging with the participants and the speaker over frantically taking notes or worrying if you miss a slide.

Ask if the session will be recorded – if it will be, you don't have to worry about missing an insightful comment because you can re-watch and rewind at your own pace afterwards.

Many speakers also offer a question and answer session at the end of their seminar. If this is the case, have some questions ready in advance so you can make the most of the time you have with them. Tip: if you submit your questions early on in the session they're more likely to be answered if the seminar is busy.

Don't forget – virtual events rely on technology to function. Before the event begins, check that your internet connection is functioning, that you can log in properly and, if you expect to be on a call or show your camera, test that your microphone and camera are working. If you're going to be on camera, check that there's nothing distracting in the background.
5. Make the most of networking opportunities
The networking portion of any conference or event is vitally important and the main reason many attend. Virtual events are no different and most offer networking spaces or forums where you can connect with other attendees. Some of these spaces are specific to a topic or theme but others are socially focussed, for example, an online quiz or bingo.
You should aim to check the event agenda well in advance because many of these sessions occur out of hours or even before the main conference starts. To make the most of this time and ultimately grow your network, sign up for these sessions - you might make a genuine connection.
These pre-event networking opportunities can often be ignored, but by connecting with attendees before the event begins, you're giving yourself more time to nurture these relationships which can be extremely beneficial if you're attending with a sales focus.
Some events also offer the option to schedule 1:1 sessions with the seminar hosts – this is a great opportunity to get to know an expert in your field and gain knowledge so you should take advantage of this when it's on offer.
Enhance your career with NES Fircroft
NES Fircroft offers recruitment expertise from discipline-specific consultants that truly know their markets and endeavour to support you in making that next step in your career by helping you to secure your next job and providing a range of candidate support services.