5 Tips To Start Your Life Science Career
09 Mar, 2020
4:34
A career in the Life Science sector can be very rewarding, offering you the opportunity to m...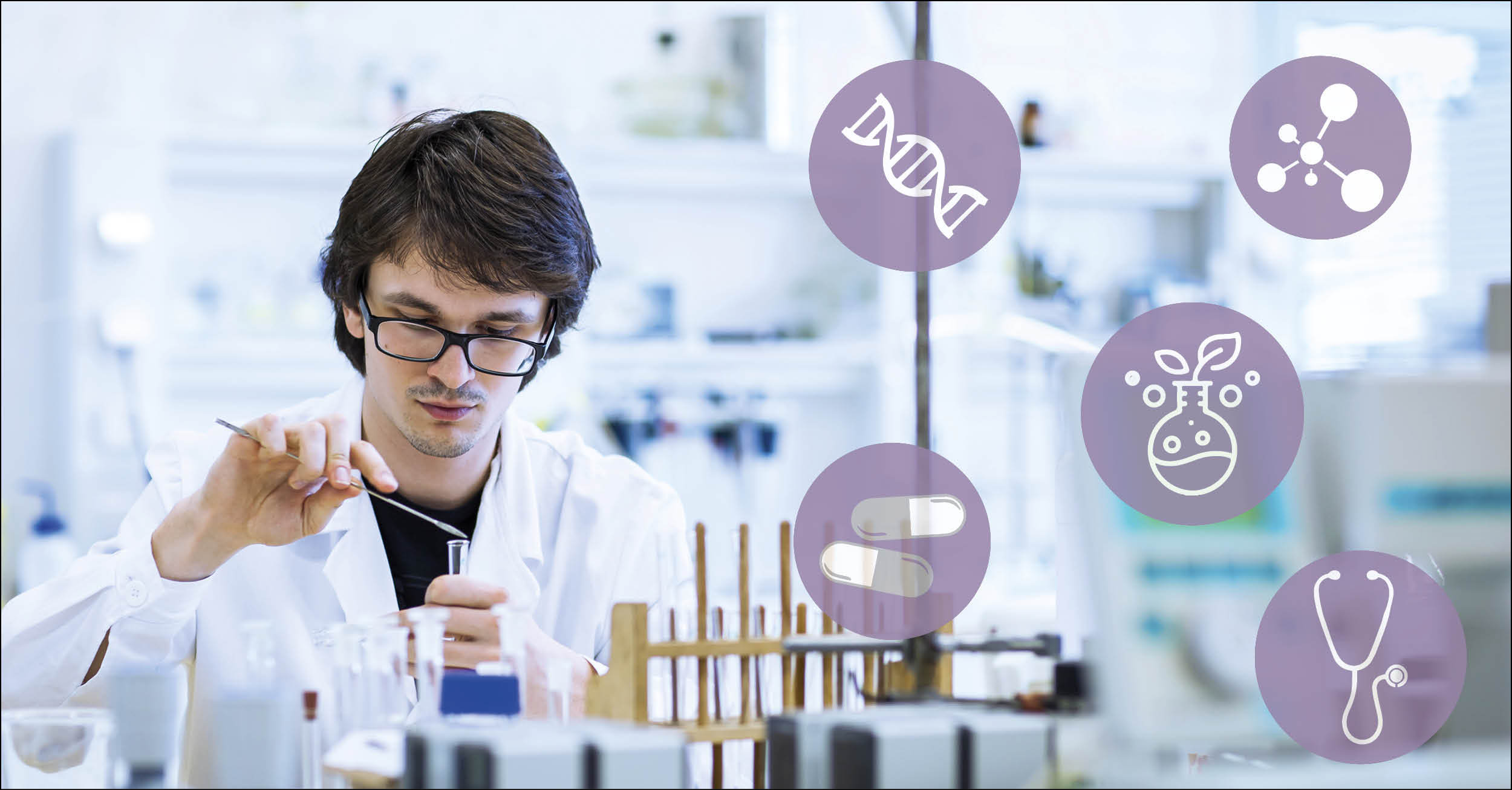 A career in the Life Science sector can be very rewarding, offering you the opportunity to make a difference to society. From Medical Devices to Pharmaceuticals, Life Sciences make life better for billions of people across the globe. The sector also experiences high levels of investment – the pharmaceutical market alone is estimated to be worth $1170 billion by 2021.
But some areas can be very competitive and difficult to break into if you're just starting in your Life Science career. But don't let this deter you, in this blog; we're providing you with 5 top tips to help you kick start your career in Life Sciences.

1. Decide where your scientific passions lie
There are many sub-sectors within Life Sciences to choose from depending on your qualifications. You could consider a career in:
2. Make sure you have the right skills & qualifications to match the career path
The skills required to be successful in the Life Sciences sector depends on which discipline you decide to enter, but generally, qualifications are transferable between jobs. You should consider scientific degrees such as a Bachelor's degree, a Master's degree or higher in Pharmaceuticals or Pharmacology, Biotechnology, Bioscience or Biochemistry or even an Engineering Degree.
Many employers look for candidates with analytical, research and communication skills as well as a strong mathematics background (depending on the area of focus) because you'll have to gather, analyse, and understand complex medical data and must have an eye for detail.
For more specific skill and qualification advice, consult the job specifications for roles you're interested in.

3. Get your CV ready
Ensuring your CV stands out from the crowd is vital. The Life Science industry can be very competitive and hiring managers are often inundated with candidates. Your CV is your opportunity to catch their attention and make the right impression. When writing your CV make sure you:
Tailor your CV to the job – this requires a bit of work, but it's best to tailor your CV to each role you apply to – make sure you emphasis the skills the hiring manager is looking for and only include experiences that are relevant to the job role.

Take time to proofread your CV – having correct spelling and grammar makes a huge difference – if your CV is full of errors it creates the impression that you don't have attention to detail – which is a sought after soft skill. Always spell-check after writing and ask a friend to check it over.

Keep personal details to a minimum - including a brief bio to showcase your personality is fine, but you should avoid including too many personal details such as your age, religious beliefs or political stance.

Order your education & qualifications – hiring managers have hundreds of CVs to go through and don't really have time to search through your documents to find the information they need. Ensure you give prominence to the most recent or the most relevant qualifications to the specific role you are applying to.

Get the most from your skills - aside from formal qualifications; ensure to mention any other skills you think are applicable such as software skills, applications, operating systems and databases that you are familiar with. If you speak any foreign languages, be sure to include them. Also mention relevant work placements or voluntary work and the skills you gained there.

4. Make the most out of existing Life Science networks

Networking effectively with relevant peers in the Life Science sector is a helpful way of getting your capabilities known and can create career opportunities for you. To build a network, you can:

Use social networking sites & forums - There are many places online which you can use to assist in building a professional network such as LinkedIn – connect with individuals who you have met previously and also relevant professionals in your industry. Use the search bar to look for and join relevant groups (e.g. Life Sciences, Pharmaceutical & Biotechnology professionals). You can also find networks on sites like Facebook or Quora.

Find networking events, conferences and exhibitions in your local area - Meeting people face-to-face is still the best way to develop professional relationships. Use Google, industry press, and websites like Eventbrite to find relevant events and conferences near you. When you attend, make sure you don't skip the networking part and speak to other participants to grow your contact list.

Take advantage of your alumni network -The University you studied at will offer an alumni service which often includes events and other methods to reconnect with previous classmates or even make completely new connections in the alumni's network. Your first port of call is the relevant university's website; also join Facebook and LinkedIn alumni groups if your university has set these up.

5. Prepare thoroughly for interviews

Once you've secured an interview, preparation is key to securing that first Life Science role. When preparing for an interview, make sure you:

Research the company - You need to know as much as possible about your prospective employer and the role before you attend the interview. Look into things like, who their competitors are and if there's been any relevant news in the press recently. Don't forget to look into your specific role and consider how you individually would contribute to the business.

Consider how you might answer common interview questions - Whilst you can never know the exact questions you'll be asked there are usually a set of common interview questions that employers use such as:

Tell me about yourself?

Why did you apply for the position/company?

What are your strengths/weaknesses?

Make some notes on how you might answer these questions - it's a good idea to practise your responses.

Prepare yourself for competency questions – Your interviewer will want to see evidence of your ability to do the role in question. Think about examples in advance of how you fulfil the job requirements. You can use the job advert to inform your notes.

Plan logistics in advance – plan out how you'll get there and what you'll wear. Being organised will put your mind at ease and prevent you from being late to the interview.

NES Fircroft and Life Science Careers

NES Fircroft has been supporting the Life Science Industry for over 20 years, sourcing personnel for engineering, scientific and commercial roles across the market. If you're looking to start you career in the life science industry, submit your CV today or browse our life science jobs.