7 Major Upcoming Oil & Gas Projects In Africa
16 Sep, 2020
5:35
Africa's Oil & Gas landscape is vastly different compared with a few years ago. The sign...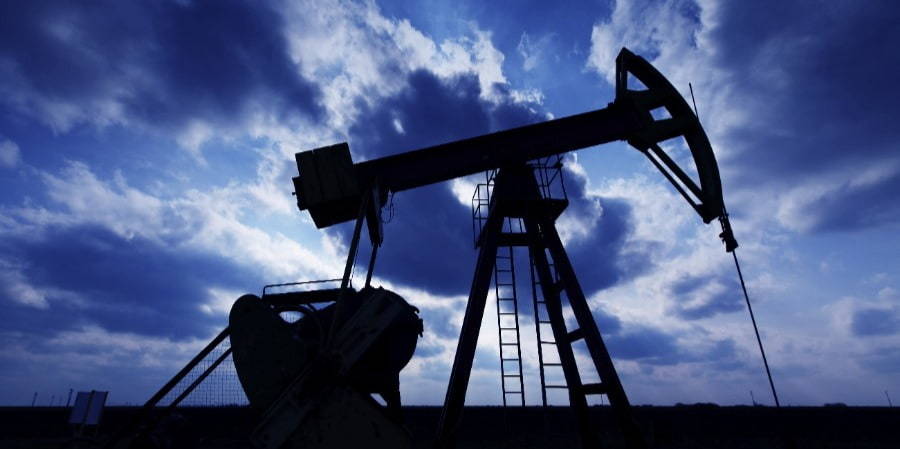 Africa's Oil & Gas landscape is vastly different compared with a few years ago. The significant resources found across the continent coupled with a relatively low price environment have made it a prime region for investment both from local and international sources.
As African governments open up development opportunities, and companies invest heavily in new areas, a wealth of potential has opened up, we took a closer look at 7 of the biggest Oil & Gas projects currently in development across Africa in 2020.
1. Tanzania LNG Liquefaction Plant
Location: Tanzania
Cost: $30 billion
The Tanzania Liquefied Natural Gas Project (TLNGP), also known as Likong'o-Mchinga Liquefied Natural Gas Project (LMLNGP) has been since the country's first gas discovery in 2010.
It's believed that Tanzania's proven natural gas reserves total 57 trillion cubic feet, with a further 29.5 trillion cubic feet located far offshore. Plans were made for the construction of an LNG liquefaction facility spanning 5,119 acres in Likong'o Village, outside the town of Lindi.

Two LNG trains are to be constructed initially at the facility, each with a capacity of 5 million tonnes per annum. It's expected that up to five trains could be constructed in total. A gas pipeline to Uganda was also announced in May 2016.

The project has been delayed several times due to governmental complications, but the owners Equinor, Shell, ExxonMobil, Ophir Energy and Pavilion Energy continue to make development plans. In May last year, the government announced plans to begin construction in 2022, with the facility coming on line in 2028.
2. Rovuma LNG Liquefaction Plant
Location: Mozambique
Cost: $22.4 billion
Mozambique's Rovuma LNG project is one of our top 10 Oil & Gas projects to watch in 2020 and a project for which Fircroft are recruiting engineering professionals.
Africa's largest ever private project is being operated by ExxonMobil and is part of a series of major projects set to transform the country's natural gas industry over the next five years.

The Rovuma LNG facility will have an initial cost of $500 million for construction of the initial two liquefaction trains and associated onshore facilities, with further construction due after. It's expected that each train will output 8.2 million tonnes of LNG per year, with the facility due to operate for at least 30 years.

A final investment decision on the project is expected later this year, with production due to begin in 2025.
3. Ogidigben Gas Revolution Industrial Park (GRIP)
Location: Nigeria
Cost: $20 billion
A downstream refinery and petrochemical complex known as the Gas Revolution Industrial Park (GRIP) has been long planned for Ogidigben, in the Delta region of Nigeria. The complex is fully owned by the Nigerian National Petroleum Corporation (NNPC) and will include a batch of new chemical plants that use Nigeria's abundant natural gas as a feedstock.

18 trillion cubic feet of gas reserves are located in the nearby Odidi, Okan and Forcados fields, all located within a 50km radius. Further gas will be supplied by Nigeria's most dominant gas pipeline network - ELPS.

As a government-owned project, the GRIP has been designated a tax-free zone to enable faster planning and open up a wider range of resources. Chemical plants, refineries, petrochemical plants, fertiliser factories and aluminium plants are all to be constructed - generating 250,000 direct and indirect jobs.

The project has seen a series of delays, with "security challenges" given as a primary reason by the Nigerian government. However, State Minister for Petroleum Resources, Chief Timipre Sylva has given fresh assurances in recent months that the project will go ahead as planned.

"The Ogidigben Gas Project isn't abandoned at all...If you listened to me while I was in Riyadh last year, the Ogidigben Project was in the front burners and it is a project that we really hope to achieve and I believe that between us and the communities, cooperation and peace from the area, the project can be achieved.

"As a government, we are keen on that project and we are discussing it, but what we are also asking for from the communities and the entire Niger Delta region is peace in the whole of the area so that we can focus on the development of projects and create jobs in the region."
4. Mozambique LNG Project
Location: Mozambique
Cost: $15 billion
Like the Rovuma project, Mozambique LNG is a massive undertaking that will shape the country's economic future and create thousands of jobs over several years.
A consortium including Total, Mitsui & Co, ONGC, ENH, Bharat PetroResources, PTTEP and Oil India Ltd. are involved in the development, with Total leading the project after taking over Anadarko's 26.5% interest in September 2019.

The Mozambique LNG project will involve a staged construction process beginning with a two-train liquefaction plant with a capacity of 12.9 million tonnes per year. Two LNG storage tanks, each with a capacity of 180,000 cubic metres, condensate storage, a multi-berth marine jetty and associated facilities and infrastructure will also be constructed. More than 60 trillion cubic feet of gas resources are thought to be in place, to be developed by these initial trains.

Subsequent phases are being considered which would see the addition of extra trains to increase the volume of LNG that could be exported from the facility.

The Plant will derive its natural gas feedstock predominantly from the fields of the Area 1 block such as Golfinho-Atum Complex and the Prosperidade Complex. It is expected that the Mamba Complex and Coral FLNG will also supply natural gas to the Plant.

A final investment decision was reached in June 2019 and it's hoped the project will come online by 2024. The initial construction, operation and maintenance stages are expected to create 15,000 jobs.
5. Etan & Zabazaba Oil Fields
Location: Offshore Nigeria
Cost: $13.5 billion

The Etan & Zabazaba fields are located in the deepwater OPL 245 block in the Gulf of Guinea, off the coast of Nigeria. In water depths of 1,200m - 2,400m, the fields together contain up to 500 million barrels of oil equivalent, with additional exploration upside to be investigated in future years.

The Etan field was the first discovery, back in 2005 when the Etan-1X discovery well was drilled to a total depth of 4,575m in 1,720m of water and logged 120m of hydrocarbon-bearing sands.

Zabazaba was discovered in 2007, 40km from Etan on the other side of a subsea canyon.

An integrated development project is being jointly launched by Eni and Shell, with plans to use the ZabaZaba FPSO to tap both fields in a phased development. The FPSO will be spread-moored with a capacity of 120,000 barrels per day.
6. Namibe Refinery Complex
Location: Angola
Cost: $12 billion

An investment vehicle set up by two Russian groups (75% investment by Rail Standard Service and 25% by Fortland Consulting Company) and local partners proposed in 2017 a new 400,000 barrel per day refinery to be built in Namibe, Angola.

The planned complex will have a staged construction, with a refinery and rail link to be built in the first phase along with integrated infrastructure and followed by construction and management of a residential area and power plant.

The first phase will include the production of 28,000 barrels of refined oil within three and a half years and 364,000 barrels per day in the final phase within 11 years.

A JV was approved by the Angolan President the same year, with the government committing to buying 364,000 barrels per day of petrol and other fuels as production increases over an 11 year period. The project partners laid the first stone in July 2017.

The project is expected to start up in 2028.
7. Dangote Refinery and Polypropylene Plant
Location: Nigeria
Cost: $11 billion

Nigerian based Dangote Group, Africa's largest industrial conglomerate, are developing a major downstream facility in Nigeria's Lekki Free Trade Zone. The 650,000 barrel per day oil refinery will produce 153,000 barrels per day of gasoline, 104,000 barrels per day of diesel, 73,000 barrels per day of jet fuel, 4,109 barrels per day of LPG and 12,300 barrels per day of fuel oil.

It will be able to process different grades of crude including shale oil.

Construction is underway, with the refinery thought to be 75% complete, with the petrochemical unit 60% complete. The completed refinery will include a crude distillation unit (CDU), a single-train residual fluid catalytic cracking (FCC) unit, diesel hydrotreating, continuous catalyst regeneration unit, alkylation unit, polypropylene unit, utilities and off-sites, including a captive power plant and infrastructure for a single-point mooring terminal for crude oil and product handling.

The petrochemical complex will be located alongside the refinery and will include a mixed feed cracker with a capacity of 1.1 million tonnes per annum (tpa) of ethylene and 350,000 tpa of propylene. The plant will also comprise a 750,000 tpa polypropylene plant.
The plant will also include a fertiliser unit.
The first production is due for the beginning of 2021, with full capacity expected to be reached halfway through the year.
Work on future Oil & Gas developments in Africa
NES Fircroft recruits engineering and technical professionals for major projects in Africa's growing Oil & Gas industry. View all our open jobs or register with us today for free.