Are You Leveraging The Intangible Benefits Of Your Expatriate Workforce?
11 Apr, 2019
2:43
If you're a multi-national operator, you're at risk of losing your expatriate workforce to c...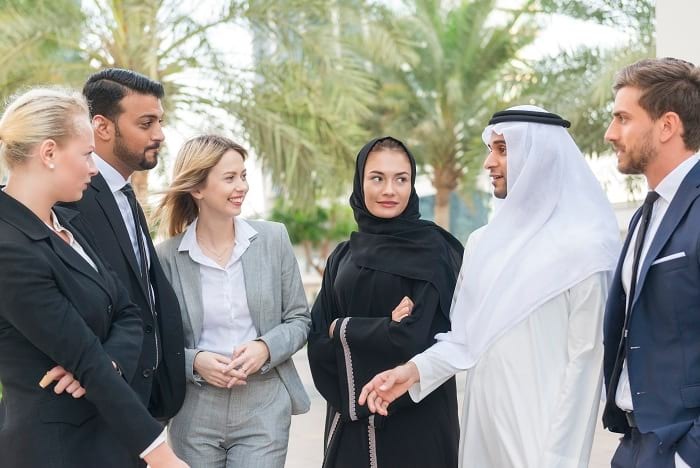 If you're a multi-national operator, you're at risk of losing your expatriate workforce to competitor projects if you fail to understand the significance of the intangible benefits of your expatriate personnel. Whilst hard to gauge in terms of monetary or financial value, intangible benefits strengthen the value of your personnel through a non-technical skillset; when deployed in the right job role, these are the very skills that can give you the edge above your competition.
With operations exceeding 30 countries, our staff embodies expatriates from all 4 corners of the globe who build successful business networks based on their local knowledge and understanding. Our clients use our decades of experience to pro-actively manage their globally mobile workforce, having confidence that we'll ensure a positive employee experience from pre-assignment planning to repatriation.
---
Working overseas is a new cultural experience for energy professionals...
The ability to work with others from different cultures is a key skill, and one that determines the harmony of your project site.
Travel enables your project workforce to experience new environments, and with that, new ways to communicate.
By living and working in global territories, expatriates gain a deeper understanding of local market conditions, their diversity and business practices, which enables them to gain a deeper workforce insight than employees who conduct overseas business from their company's headquarters. This insight enables them to determine what will and what will not work towards achieving the team's goals
Leadership and interpersonal skills lead to more effective management and collaboration within multicultural teams.
From picking up nonverbal cues to learning to converse in the local language, if your project workforce is experienced in their local environment, you're much less likely to encounter accidental blunders.
The uninitiated can easily (and accidentally) slip up and cause offence around from something as simple as an innocent hand gesture – for example a "thumbs up" hand signal in America means 'good' or 'ok', yet is considered a vulgar sign in the Middle East. Touching the inside of your mouth in Europe wouldn't attract negative attention, yet in China this behaviour is considered disgusting. Such blunders cause employee embarrassment all round and are detrimental to team morale.
Cross-cultural competence has a significant impact on management and the general operation of your workforce. Participative management is not always the best method to use in hierarchical societies; asking for input in front of colleagues could be treated with suspicion as a potential ploy to 'catch people out' who don't know the right answer, setting them up to "lose face", an extremely important consideration in Asia in particular.
Expatriates able to navigate these cross-cultural minefields are the ones who can use their previous years of management experience and knowledge to understand the context they are working in.
---
As an employer, experienced expatriates mean a valuable, sought-after employee, who is multilingual and multicultural
Expatriates are continuously applying their intangible skills – they are an international community unified by the decision to experience life in a country other than the one they consider home, demonstrating that they are adaptable.
An employee who is adaptable aligns with ease to different cultures, applying past experiences to future successes to subsequently hit the road running in a new role.
Are you at risk of losing your expatriate talent to a competitor through failure to acknowledge the significance of their non-technical skillset?
Companies are always looking for employees with intangible skills who will strategically facilitate the continued growth of their global presence.
To retain your workforce, you must consider:
Are your expatriates being acknowledged for their cultural prowess and being primed for global leadership roles?
Are your expatriate's intangible skills being applied in the best possible way to both the benefit of the company and the individual?
Do your expatriates coach global teams, leveraging their unique cultural diversity for greater results?
Is your company's repatriation programme aligned to support your multi-faceted expatriates once their assignment term ends?
Our clients trust our global experience and rest assured that with over 55 offices across the globe and 4 decades of experience in staffing some of the world's most complex projects, our teams are highly skilled at placing engineers in roles that not only keep them motivated to improve your retention levels, but drive your project to successful results through a harmonious, efficient work environment.
Whether you are considering business expansion, relocation to a new country, an acquisition or simply seek more streamlined global mobility processes, our experienced team can support you with all cross-border operations requirements.