COP26: What You Need To Know
15 Nov, 2021
4:22
You've probably heard about COP26 in the news and on social media recently. But what exactly...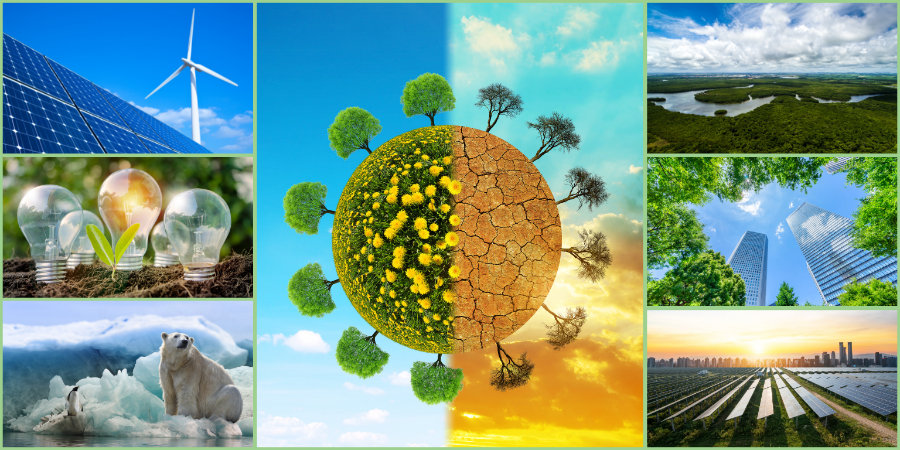 You've probably heard about COP26 in the news and on social media recently. But what exactly is it? And what have the key outcomes been? Here's what you need to know!
What is COP26?
COP26 is the United Nation's 26th Climate Change Conference of the Parties (COP), hosted by the United Kingdom in partnership with Italy. The Conference was supposed to be held a year ago. However, due to the COVID-19 pandemic, it was rescheduled to this year. It's the largest summit ever held by the UK, with about 30,000 attendees.
Held at the SEC Centre in Glasgow, Scotland, between the 31st of October and the 12th of November, its president is Alok Sharma, a British Conservative politician and Minister of State at the Cabinet Office.
Many people see this conference as the most important climate event since the 2015 Paris Agreement when all the signatories of the United Nations Framework Convention on Climate Change (UNFCCC) agreed to maintain temperatures under 2°C above pre-industrial levels and to work towards limiting the temperature increase to 1.5°C.
As stated on the COP26 website,
'The COP26 summit will bring parties together to accelerate action towards the goals of the Paris Agreement and the UN Framework Convention on Climate Change.'
Under the Paris's agreement's 'ratchet mechanism,' an informal term used to describe the requirement that countries revise and submit their emission targets, referred to as nationally determined contributions (NDCs), every five years. The aim of the ratchet mechanism is that countries' plans to tackle climate change become increasingly ambitious as reviews go by.
This requirement to review and submit new plans every five years is laid out in Article Four of the Paris Agreement and was accepted by all the countries that signed the legally binding document. COP26 is the first review since the Paris Agreement, which is why many see the event as a turning point in the fight against global warming.
As Sir David Attenborough stated during his address to world leaders at the opening of COP26,
'The emergency climate comes down to a single number: the concentration of carbon in our atmosphere, the measure that greatly determines global temperature. […] It comes down to this: the people alive now, the generation to come, will look at this conference and consider one thing, did that number stop rising and start to drop as a result of commitments made here?'
​
​What are the goals of COP26?
One of the most important goals emphasised during COP26 is to 'secure global net-zero by mid-century and keep 1.5 degrees within reach.' Countries have been asked to come forward with their new emissions reduction targets for 2030, in line with the wider aim of reaching net-zero by mid-century. To do this, countries will be expected to:
The second goal is to 'adapt to protect communities and natural habitats.' Whilst countries are working to curb climate change, global warming is still happening as we speak, and will keep on going even as we reduce our CO2 emissions. This means communities and natural habitats will still be affected, which is why COP26 emphasises the need to support countries impacted by climate change.
Countries need to ensure ecosystems are protected and allowed to prosper. They also need to develop warning mechanisms, defences, and stronger agriculture and buildings to prevent loss of homes, income, and lives.
A third goal of the conference is to mobilise finance. Developed countries made the promise in 2009 during the 15th Conference of the Parties (COP15) in Copenhagen to mobilise at least $100bn in climate finance per year by 2020. Whilst this target was missed, the UK COP presidency advised it would be met by 2023.
The fourth goal of COP26 involves working together to deliver on these goals. This involves finishing the Paris Rulebook, which lays out the rules that make the Paris agreement operational and speeding up action to confront climate change through collaboration between businesses, society, and governments.
​
Key outcomes of COP26
Boris Johnson, the UK Prime Minister, launched the Breakthrough Agenda, an international plan to deliver clean and affordable technology worldwide by 2030.
The new Breakthrough Agenda was backed by more than 40 leaders from around the world and included the EU, the United States, China, India, developing economies, and some of the countries worst affected by climate change. These represented more than 70% of the global economy and every region in the world.
This agenda is based on the UK's Net Zero Strategy, which prioritises collaboration between businesses and countries to strengthen their initiatives against global warming every year, thus dramatically speeding up the development and deployment of clean technologies whilst driving down their costs over the coming decade. The aim is also to support developing economies so that they're able to access these technologies too.
The first five goals cover over 50% of total emissions worldwide and are as follows:
Power: Clean power is the most affordable and reliable option for all countries to meet their power needs efficiently by 2030.

Road Transport: Zero-emission vehicles are the new normal and accessible, affordable, and sustainable in all regions by 2030.

Steel: Near-zero emission steel is the preferred choice in global markets, with efficient use and near-zero emission steel production established and growing in every region by 2030.

Hydrogen: Affordable renewable and low carbon hydrogen is globally available by 2030.

Agriculture: Climate-resilient, sustainable agriculture is the most attractive and widely adopted option for farmers everywhere by 2030.
Based on a 'Global Checkpoint Process,' countries will have to discuss their progress within each of the most polluting sectors yearly, starting in 2022. To do this, they will be supported by annual reports led by the International Energy Agency in partnership with the International Renewable Energy Agency and UN High Level Champions.
​
Our partner GWEC at COP26
We are a proud partner of the Global Wind Energy Council (GWEC), which was present at COP26. GWEC is the international trade association for the wind power industry, and its mission is to ensure that wind energy establishes itself as a key solution to today's energy challenges.
During COP26, they hosted several sessions on topics such as Floating Offshore Wind, Green hydrogen and offshore wind, Sustainability in Renewables, and plenty more.
Take a look at their COP26 manifesto!
​
​NES Fircroft and supporting the Renewable Energy sector
​
NES Fircroft is an expert staffing provider to the Renewable Energy industry, sourcing engineers and technical staff for the Renewable Energy industry across:
•Biomass,
•Nuclear,
•Onshore Wind and Offshore Wind,
•and Solar PV/Solar Thermal.
We recognize that the industry is evolving, and the new generation of Renewable Energy engineers need to be innovative, technology-focused, mobile and work across the organisation to ensure expertise is shared and competitive advantage is achieved.
We provide recruitment solutions for all stages of Renewable Energy projects from feasibility studies through to construction, commissioning, operations, and end of life services.
If you have a Renewable Energy staffing requirement, get in touch, or search our Renewable Energy jobs to find your next position.