Expanding Your Business In New Territories? You Need An Employer Of Record
14 Sep, 2022
2:25
Are you looking to expand your business overseas? From compliance issues to difficultie...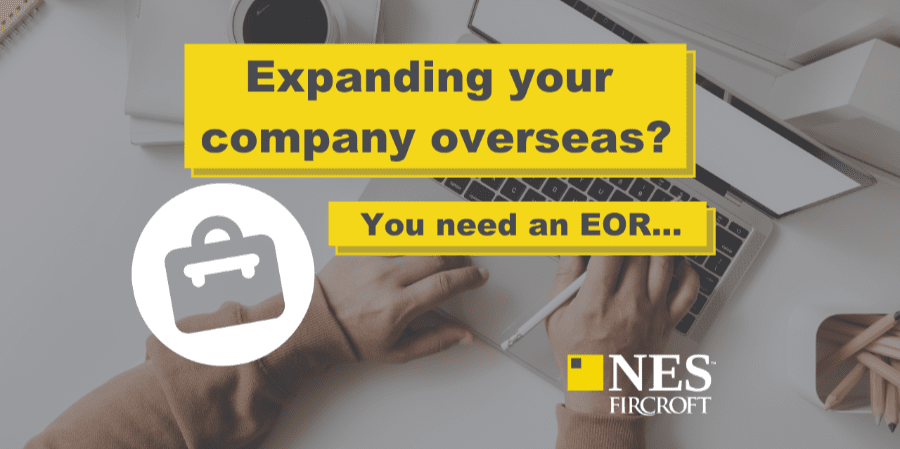 Are you looking to expand your business overseas? From compliance issues to difficulties obtaining visas or finding the right talent locally; expanding the geography of your business is a challenge at the best of times, and without the correct support in place, it can be exceedingly difficult to do so.
However, global employment solutions do exist to solve these problems. So, what are these solutions and how can companies expand into new territories swiftly and with ease?
What are global employment solutions?
Global Employment Solutions are new to many companies and can take many forms. One variant that can be especially helpful during these challenging times is "Employer of Record Services" (EOR). An EOR solution helps companies do business or hire staff in a country where they don't have an entity and therefore can't sponsor work permits or handle employer liabilities. EOR solutions are beneficial to companies who want to:
Expand globally to support strategic business growth
Transfer specialist / management skills for a temporary period
Staff one or more project(s)
Create remote teams in a certain region
Explore new business opportunities
Hire a one-of-a-kind highly skilled specialist, who does not want to move to your location, but who lives in a country where your company does not have an established entity
What does an Employer of Record do?
Simply put, an EOR legally employs a company's personnel on their behalf, allowing the company to operate in the new location without going through the lengthy and time-consuming process of setting up their own legal
entity.
When a client engages an EOR, they enter into an agreement that allows the EOR to legally employ personnel through their local entities or via one of their local partners. The EOR is then responsible for handling employer
liabilities and HR support.
The EOR will onboard, pay and manage the administration of the company's employees on their behalf whilst the company retains the role of managing employer and executes the day-to-day management of the
employees.
The company still decides whom to hire, the compensation package, tasks and duties and when to terminate the contract, whilst the EOR takes care of the administration and in-country employer compliance.
Who typically uses EOR services?
EOR services are used by many different companies across all sectors and industries, including:
Multinational companies: Well-established global companies, who want to alleviate their administrative employer burdens in countries with little or infrequent activity by using an EOR to save costs and strengthen quality
Internationals companies: Companies who have established an international business, but need support in countries where they are not yet present to manage their employer responsibilities during projects or start-up activities
Companies who seek global expansion: For companies who are beginning their global journey, an EOR partner can help them quickly set themselves up in new countries and test the market before they decide to establish a full entity
Businesses with a talent shortage: When your company operates in a country or industry with a limited talent pool, sometimes you need to hire your most specialised experts locally, disregarding any global expansion strategies
What are the benefits of using an Employer of Record Model?
Companies who use the Employer of Record model can benefit in many ways. These include:
Saving the company the costs of setting up their own legal entity
Saving the company time enabling them to 'hit the ground running' and commence operations quickly
Allowing the company to test the market abroad before committing to setting up their own legal entity
Giving the company access to a local talent pool that is essential in the current climate
NES can be your Employer of Record
NES has offices in over 80 countries and has decades of experience in international expansion. We can help you to hire employees quickly, compliantly and with minimal risk.
With NES managing your talent we can resolve your Legal entity and employment requirements, ease your Payroll burden, manage Tax queries and ensure immigration labour law compliance. We are award winning in both compliance and payroll so your expansion plans are in safe hands.