Green Careers Week 2022 - Careers In Renewable Energy
10 Nov, 2022
1:09
This week is Green Careers Week, which also coincides with the United Nations Climate C...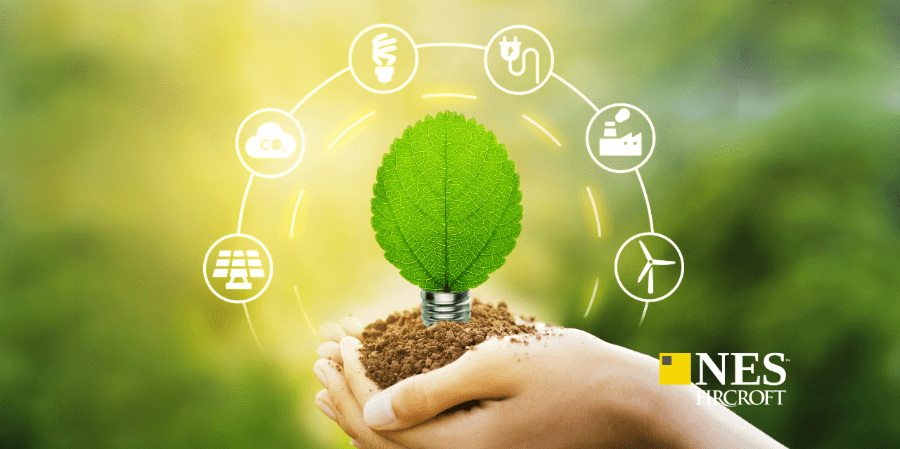 This week is Green Careers Week, which also coincides with the United Nations Climate Change Conference COP27. A key theme this year is the continued push for tackling global warming, and with the Power sector taking almost a quarter of the share of greenhouse gas emissions globally, the transformation to renewable energy is more important than ever.
The IEA have identified that the combination of energy crisis, geopolitical issues, and wide public support for renewable energy in the face of the climate crisis is fuelling growth in the renewables market, and has shown that the demand for fossil fuels has peaked, and in some models, is in decline.
New companies and contracts are appearing globally, and traditional oil and gas companies are turning to renewables to diversify their portfolio and invest in alternatives as the sector develops.
As a result, there has never been a better time to consider getting into renewable energy. Demand for the right skills is high, and transferrable skills and experience from other technical, engineering, electrical and scientific fields can all be great opportunities to move into a diverse sector.
In this short blog, we've highlighted some of our previous content on renewable energy, to highlight the diverse range of careers available as part of Green Careers Week. Take a look at the links below to learn more about renewables and green energy.
Videos
Energy Industry Trends to watch out for in 2022
Latest developments in green hydrogen in the middle east
Clean energy projects creating jobs in Canada
The best paying jobs in the renewables industry
Sustainable aviation fuel – what do you need to know?
Blogs
A brief history of solar energy
What happens to wind turbines when they reach the end of their serviceable lifetime?
The 5 biggest renewable energy companies in the world
Key trends to watch for in the global wind energy sector
​