How To Stay Confident Whilst Looking For A Job
08 Apr, 2022
3:47
Dealing with unsuccessful job applications is completely normal - you can't get every j...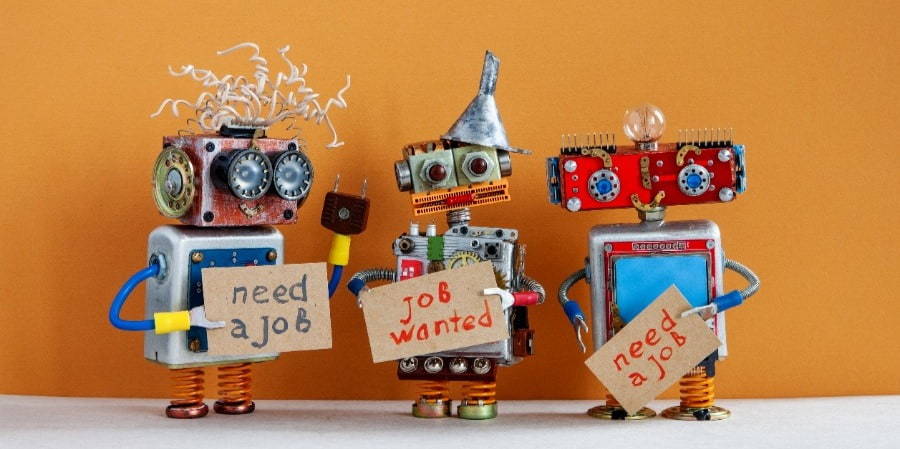 Dealing with unsuccessful job applications is completely normal - you can't get every job you go for - but that doesn't mean your confidence and self-esteem won't be affected.
Continuous disappointment can leave us feeling discouraged, and in some cases, cause us to lose hope of achieving our goals. When this happens, it can be hard to get that motivation back – but not impossible!
If you're currently looking for a role and experiencing a lull in your self-esteem, here are some tips for remaining confident and in good mental health.
​
​
1. Get some perspective
Self-esteem is built on the judgements we make upon ourselves and our perceived value to society. The more positive these perceptions are, the higher our self-esteem will be. We also rely on others to confirm our perceptions - for many this comes in the form of feedback from our managers or workplace.
Recognition is a key part of building self-esteem and when we're unemployed it can be difficult to obtain feedback. This can cause confidence to fall.
But, it's vital to recognise that self-esteem is subjective. It's something we build ourselves based on perceptions, not reality. Therefore, it's important to get some perspective and think objectively about your skills. There's a difference between your interpretation of your value and the truth!
This isn't always easy to do alone though – to combat this you could talk to a recruiter from your sector to help you gain a neutral and objective view on your skillsets and what you have to offer your industry.
​
2. Don't doubt your abilities
It's not uncommon to experience impostor syndrome – especially during the recruitment process when you compare yourself against different job descriptions. You may also worry about how your skills compare with others who apply for the same role. To combat this, remember that no one is perfect! You may have skills and experience others don't have – don't allow self-doubt to get in the way of your success.
Consider taking a step back, remaining positive and taking some time to rebuild your confidence in your abilities. If you were previously getting a sense of self-worth from your career, you could try an activity outside of work, such as learning a new skill that gives you a platform to receive feedback. Experiencing achievements in any capacity, be it work or a hobby, will help you to recognise your abilities.
Exercising or taking part in social activities will also give you a well-deserved break from job hunting that can lift your mood thus contributing to your general sense of self-esteem. Whilst a lot of social activities maybe limited currently due to Covid, getting out for some fresh air and exercise with family can be a great substitute.
​
3. Take action!
If you've experienced a few disappointments in your job search, it can be easy to feel discouraged. You may even want to stop looking altogether. Whilst taking a break can sometimes be good for your wellbeing, if you wait too long to take action, fears or self-doubt can begin to creep in causing your confidence to plummet even more.
It's important to take control of the situation and take action! By doing so, you're more likely to strengthen your sense of self-esteem. Set goals for yourself that are healthy and manageable – such as 'I will apply for 3 jobs today' or 'I will revamp my CV today'.
You could also consider:
Looking for new connections on LinkedIn who currently operate within your sector to grow your network

Spending time enhancing your online presence

Making contact with former colleagues or others in your network who may be aware of job opportunities suitable for you

Organise your job search – make a list of the vacancies you've applied for and keep track of your progress

Research training courses you could do in your downtime to grow your skillset. There are many free courses available on websites like LinkedIn, so this doesn't necessarily have to cost you anything
By taking actions each day, you will begin to see positive results, such as making a new acquaintance that could become a mentor or finding a course that teaches you a new skill. These experiences will ultimately help you to build a more optimistic perception of yourself.
​
4. Find a support network
Although the current global pandemic has made spending time together more difficult, it's essential to stay connected with friends and family. Having positive relationships with networks that support you will bolster your sense of self-worth – especially if they can offer constructive criticism that helps you to be subjective about your job search.
Criticism, even when it's constructive, can be difficult to take but if you allow yourself to become isolated your self-esteem will only be informed by your judgements which, as mentioned previously, is not always a reflection of the truth.
If you don't feel like you have anyone in your life to support you, a positive step you could take is finding a network of people who are in the same position as you – there are plenty of support groups online or sector networks that can help you to find likeminded individuals.
​
5. Don't be afraid to explore other sectors or career opportunities
Considering a career change is daunting for many, but this could be the perfect time to explore all your options. If you're struggling to secure a role, it may just be that the job market is tough and there aren't many roles available in your chosen sector – by looking outside you could find you have many transferable skills that could really benefit an industry you hadn't considered before.
By assessing your assets and strengths and looking at them through a different lens, you may find a renewed sense of self-confidence as the possibilities stretch out in front of you.
​
Career Support from NES Fircroft
NES has supported engineering and technical clients and candidates across several industries for the last 50 years in good and challenging times. If you're looking for your next role browse our job vacancies today.
If you're looking for more career advice check out our podcast.