Managing An Expatriate Workforce? You Need An Evacuation Plan.
16 Apr, 2019
3:52
Natural disasters, terrorism and war; the potential for a crisis is universal and broad in n...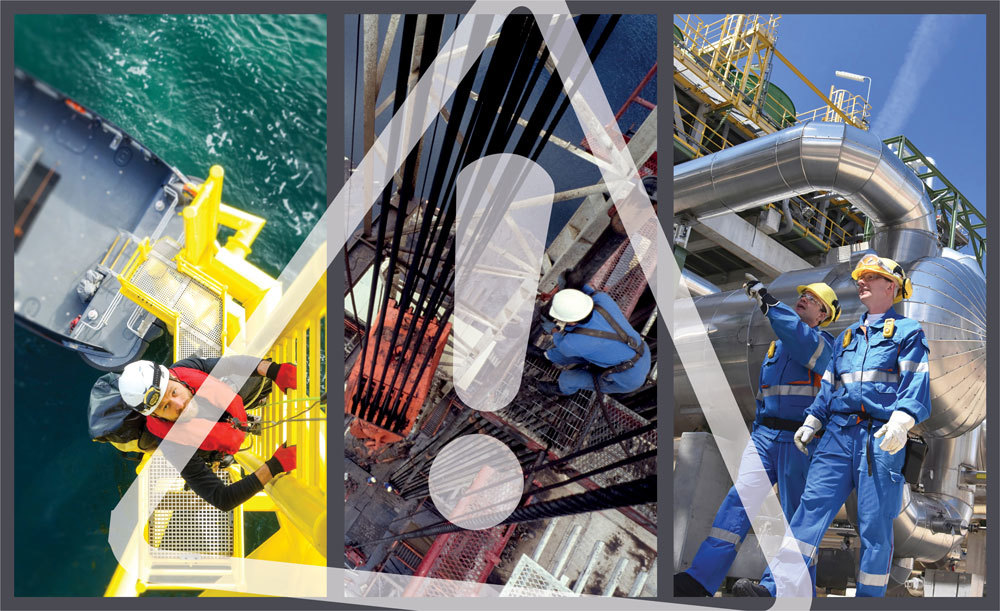 Natural disasters, terrorism and war; the potential for a crisis is universal and broad in nature. Many oil and gas projects in particular are situated in locations that can quickly become volatile. Translation: managing an expatriate workforce in this sector means you need to be prepared for the emergency evacuation of your entire workforce, should the worst happen.
NES's Global Mobility Services enable international energy companies to implement an expatriate evacuation plan before an emergency scenario occurs in order to both keep their workforce safe and ensure the continuation of their contractor business operation.
ARE YOU RELYING ON SOMEONE ELSE TO LOOK AFTER YOUR EXPATS DURING A CRISIS?
Foreign embassies often have evacuation plans in place, and whilst clients should promote sensible practise and encourage their engineers to register with the respective embassy or foreign ministry, this alone is not enough to ensure the safety of your expat workforce.
YOU'RE STILL LIABLE DURING AN EMERGENCY CONTRACTOR EVACUATION
The concept of corporate duty of care is not limited to a legal obligation to protect expats; it extends into reputation and moral issues. Duty of care is about taking all possible steps to ensure the safety, health, and wellbeing of expat personnel and their families.
In addition, an evacuation will trigger a host of consequences that, if you're not prepared for, have the potential to not only cost you an enormous sum of money, but can land you in severe legal problems.
An important part of any evacuation plan is to establish criteria that, when met, will put the plan into action and remove your expats from the danger zone. To enable the process to flow as efficiently as possible, Georgia Frangou, Senior NES Mobility Manager, raises several areas of consideration for energy sector clients:
Can your administration survive a disaster involving the immediate evacuation of your engineers?
Ensure your contractor on-boarding process is efficient and organised.
Expatriates should be responsible and file important original documents like passports, birth certificates, marriage certificates, immunisation records and credit card information in one secure location to allow them to quickly grab the file prior to departure. However, you can't bank on that being the case, and your expat management team must also take ownership of this through efficient filing and storage of documentation in the digital environment for protection against adverse physical conditions.
NES uses a secure online portal, accessible from any mobile device, which enables contractors to store their critical assignment-related documentation in the cloud, allowing the sustainability of their documentation and forsaking the need to grab originals in a true, dire emergency. We've placed tens of thousands of expatriate contractors across the globe; read more about our global mobility services.
Do you know how to compliantly get your expatriate personnel out of the country, pronto, without leaving yourself exposed to legal backlash?
Your expat management team needs an assignment support process in place which can secure visas for relocating an affected foreign workforce to a third country at short notice.
Unplanned repatriation or relocation brings with it complexities surrounding tax, immigration, and compliance. It may be an emergency, but you're still liable for ensuring the correct paperwork for your contractors, whether the worksite is onshore or offshore.
Are you being realistic with the complexity of 'en masse' travel for your contractors?
Things may not go to plan, so evacuation routes, although prearranged, must be flexible for your team, including several different route options and alternative modes of transport to make sure that safety is paramount for your organisation.
Do you have a competent payroll infrastructure in place to ensure the continuation of employee pay and benefits in a time of crises?
It sounds obvious but your workers need money, which means your finance and payroll teams must be familiar with the legislation of the temporary country of residence and in some cases, have the capacity to set-up temporary bank accounts to allow payment in the correct currency – a complete logistical nightmare for those without sufficient knowledge.
Does your HR department have a network that can secure temporary accommodation and schooling for your expatriate workers?
Many expats live with their families, so it's not just them individually that will be affected by relocation. This will inevitably be a stressful time for your workforce – the last thing they need is further disruption to their family life.
Do you realistically understand local project site conditions to successfully avoid cultural tensions which could put your contractors at risk?
International energy companies need to understand the culture of their work site location – this includes both the country and the local workforce dynamic
Oilfield jobs in particular can be situated in countries with a completely different outlook to that of the West, meaning that your expats can truly find themselves in an unfamiliar land in more ways than one. Whilst the level of risk is not the same for all expats in all locations – they can unfortunately be the target of discrimination because of their nationality, ethnicity, religion, gender, sexual orientation, disability or age and it's imperative that your HR or talent acquisition team are aware of these issues to consider them within the evacuation plan.
Does your management and HR team know what to do in an emergency?
Be really clear about your support policies, and communicate the plan
Whether you're a multi-national company, a national EPC or a global energy super major, your engineers need to clearly understand what they will and won't be covered for when it comes to assisting them and their family in a time of crisis. This empowers them to be accountable where necessary, and to focus on what's required, whilst resting assured that their employer is taking care of the rest.
NES can assist with comprehensive medical and emergency evacuation insurance policies for expatriate workers.
HR and Talent Acquisition Personnel: Need support with your expat management planning?
Our clients have confidence that with over 50 years' experience supporting cross-border workforce management and with a corporate network of over 55 offices in 30 countries, we are well positioned within the market to support them in planning for the most difficult and complex of times. Read about our Global Mobility service offering, giving clients peace of mind that all logistics are in-hand.
Want to stay in the loop with expatriate legislation? Sign up for our Expat Digest newsletter, a monthly breakdown of the latest economic activity that may impact your business operation.