Managing Your Business In The Middle East
21 Aug, 2019
3:42
The vibrant Middle East offers amazing opportunities to live and work across all industry se...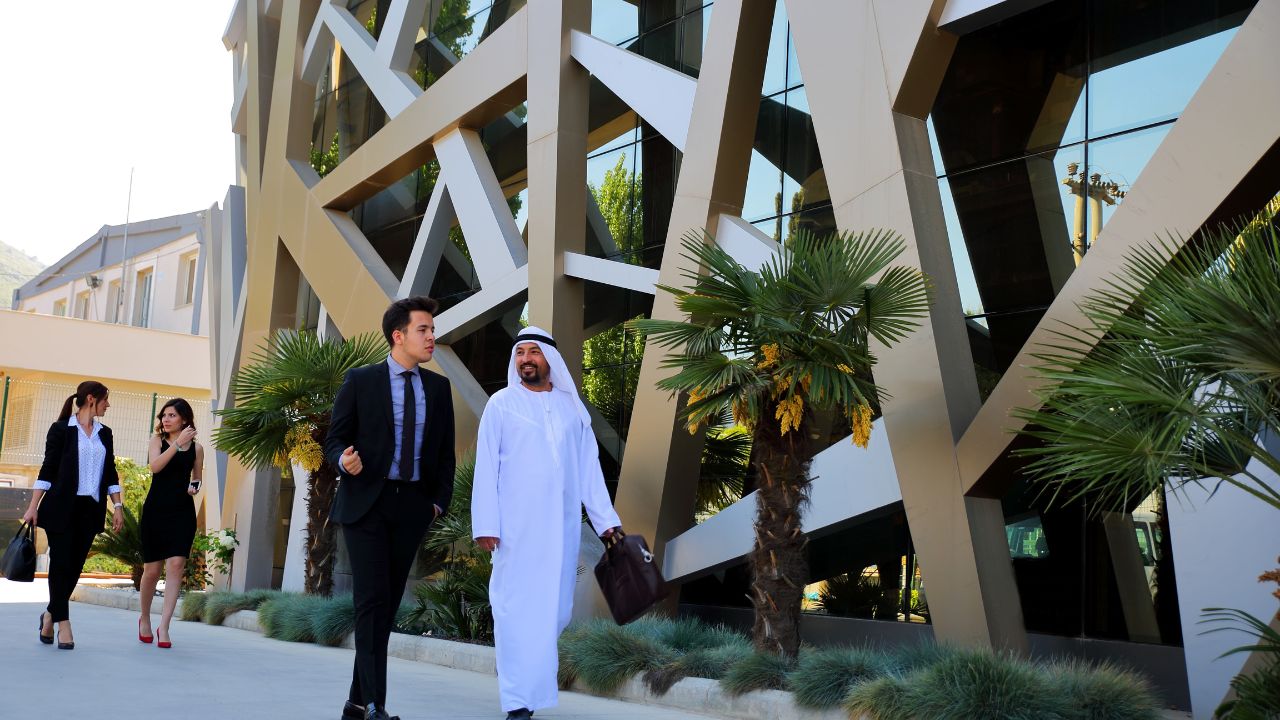 The vibrant Middle East offers amazing opportunities to live and work across all industry sectors. There are 17 countries in the Middle East, and often they're grouped in discussions about the region. But, people seeking employment and companies doing business can have very different experiences from one country to the next so it's important to consider them as individuals. Let's look at some of these nuances in more detail.
Culture
Scare stories abound in the press about extreme punishments for people who don't abide by the rules in the Middle East. But in reality, each country has its own rules with different levels of what is considered an acceptable norm. They may even differ from city to city. All promote a conservative lifestyle and have severe penalties for any involvement in illegal activity. But while alcohol is banned in Saudi Arabia and possession will most likely land you in trouble with the authorities, it's easy enough as a foreign national to buy alcohol in the UAE or Qatar inside one of the hundreds of luxury hotels in the major cities of Dubai or Doha.
In Saudi Arabia, some cities have a more relaxed attitude to common Western cultures than others. For instance, you will rarely see men and women who aren't related openly sharing a coffee in Riyadh, though it's fairly commonplace in parts of Jeddah or Dhahran. All women are expected to cover up and wear the abaya in public throughout the whole country, though this is not necessary in a Saudi Arabian expatriate compound or in most other countries in the region.

Politics
An on-going diplomatic situation, which began two years ago, means there's a blockage of air, land and sea between Qatar and its neighbours Saudi Arabia, UAE, Egypt and Bahrain.
Doing business in this region creates some challenges. For example, no direct flights can be taken between Doha and Dubai. The journey time should take one hour but now means taking a detour via another country such as Kuwait or Oman, adding three or four hours to the journey at considerable cost. Also, anyone travelling to or from Qatar may be asked for an additional explanation from immigration staff when they arrive at a blockaded country.
In Saudi Arabia, there is a push from some quarters to relax many of its historically strict laws. There's a 2030 vision to promote Saudi Arabia as a welcoming location to do business, with less reliance on oil and gas and a focus on growing other parts of the economy. New initiatives to demonstrate this openness includes giving women the right to learn to drive and more recently allowing women to apply for their own passport and leave the country without the permission of their male guardian.
Safety and Security
While the Middle East is generally very safe, companies who send expatriates into the region will have to factor in extra security considerations for some countries. This could mean the need for drivers or guards or compound housing based on the conditions in the host location.
Also, most companies pay a percentage of the salary as a hardship premium to the expatriate. The methodology to calculate how much is owed incorporates the level of threat or terrorism, inconvenience, climate or the availability of goods and services. Some countries in the region are safer, less volatile and less restrictive than others, therefore depending on industry practice and country of relocation, the percentage of the hardship premium paid could range from 5% up to 50% of the total salary on top of base pay.
On the flip side, most parts of the Western world aren't typically perceived as hardship locations. But, for those companies headquartered in the Middle East region and sending outbound expatriates or employees to Europe or the US, will often pay a level of hardship pay also, as it can be just as challenging, for example, for a Kuwaiti national to relocate to New York or London as it is the other way around.

Managing Finances
Salaries can be high and taxes can be low or zero in the Middle East but that isn't the full story. Housing in areas where other expatriates live and the cost of international education can often be extremely high and may need to be paid upfront. Unless these fees are being covered by an employer, then the cost of living there with a family may be prohibitive. Unlike 20 years ago, today most expatriates are unlikely to receive the full combination of tax-free salary and housing and international schooling.
In addition, various governments are introducing VAT on certain products and while some countries offer 0% tax, some do have a social security charge so costs are on the increase.
Those on local packages often have a base pay figure that includes a number of allowances. For companies relocating employees out of the region, it can be difficult to dissect a local salary to determine what constitutes base pay and what elements should continue to be used to calculate allowances while the individual is overseas.
In summary, the region contains a huge mix of nationalities, cultures and influences, is ever-evolving and can be a fantastic place to live and do business. Like anywhere in the world, a number of factors specific to the region and individual country should be considered when deciding on whether to move there or engage with clients.
NES and The Middle East
NES opened our first Middle East office in Doha in 1999. Since then, we have expanded across the region establishing operations in Abu Dhabi, Dubai, Damman, Erbil, Basra, Muscat and most recently Mumbai. We have placed thousands of contractors in the Middle East and can help international clients to mobilise their workforces.
Relocating is one of the most stressful experiences a person can do, so it's important you seek help and advice from experienced professionals. At NES, we can help candidates experience a smooth relocation via our designated assignment support services.
NES can help clients and candidates, every step of the way.