NES Fircroft Europe Raised £13,632 For VaccinAid!
07 Jul, 2021
1 Minute
On the 25th of June, our European region successfully completed a race around Europe to supp...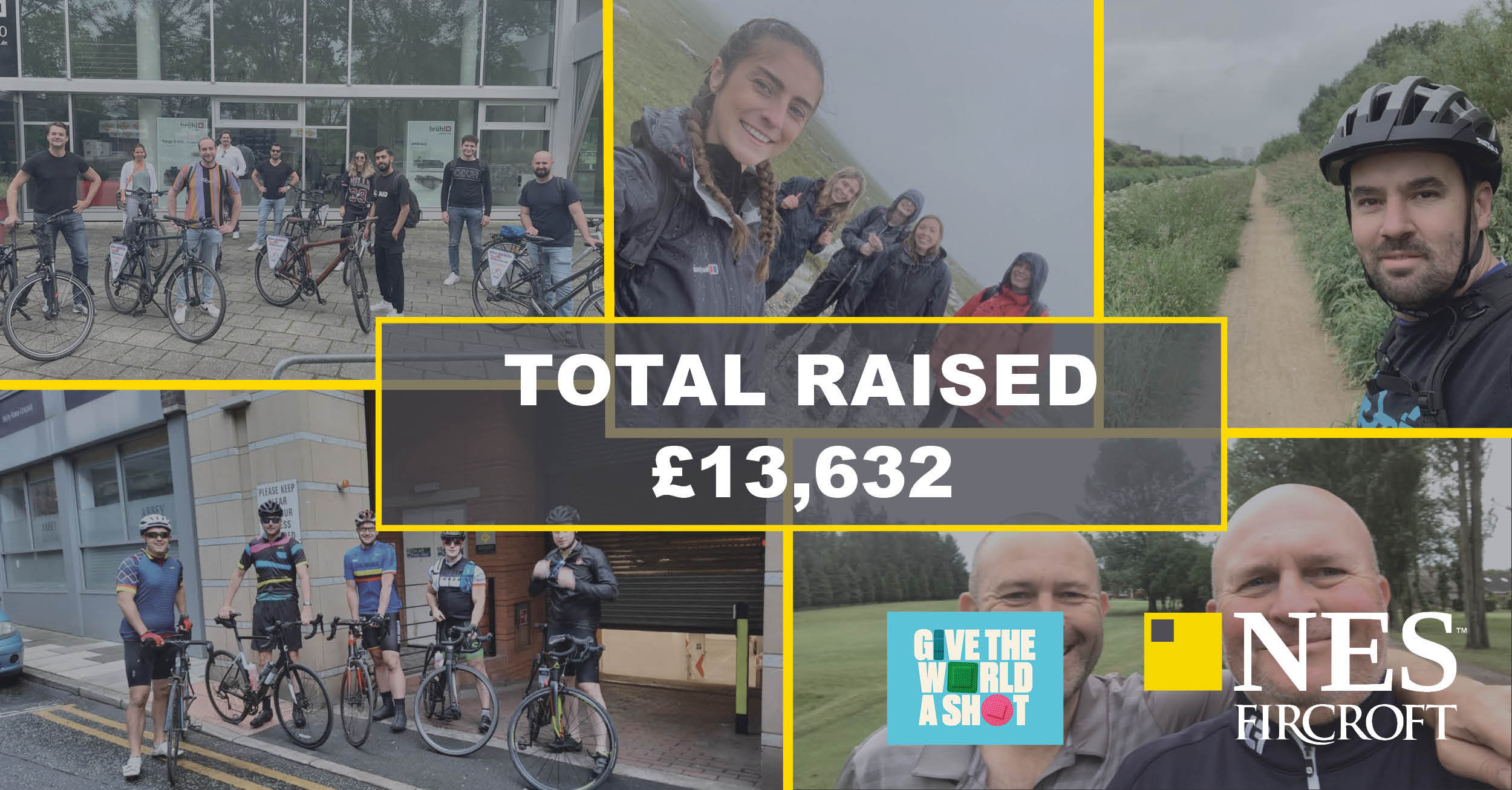 On the 25th of June, our European region successfully completed a race around Europe to support UNICEF's vaccinate the world programme.
The race around Europe consisted of the team collectively travelling the distance between each of our European operations (4,000km), starting in Warsaw and finishing in Aberdeen, by running, walking, cycling, or swimming.

The aim was to raise £10,000 which provides 8,000 Covid -19 vaccines, or 1500 vaccines, and training for 250 health workers.
The team went above and beyond this goal and managed to raise an impressive £13,632 (+ est. £1239.50 gift aid) to help UNICEF deliver COVID-19 vaccines to those in need.
What events took place?
Although many challenging events took place across the region here are a few highlights.
The Mannheim team completed a bike ride from Mannheim to Heidelberg
They cycled from the Mannheim Media Tower to the Old Bridge of the beautiful city of Heidelberg, contributing 200km to the Race Across Europe.
The Warrington office completed the Sandstone Trail
They walked 20km of the Sandstone trail, through drizzly weather! The team contributed 180km in total towards the target.
Others from the Warrington office undertook a 25km bike ride between the local engineering points of interest including Fiddlers Ferry power station and the Mersey Gateway Bridge and some played 4 rounds of golf contributing 31.7km.
The marketing team climbed Mount Snowdon
They hiked to the top of Snowdon in torrential rain adding a total of 75km towards the total.
The chemicals team from the Manchester office completed the Yorkshire 3 peaks
They walked for an impressive 7 ½ hours across the Yorkshire Dales in the rain! Others from the Manchester office embarked on a 160km bike ride through the Cheshire plains.
Thank you to everyone to donated and congratulations to everyone who took part!
​