Renewable Energy Companies Innovating Hydropower
06 Oct, 2021
4:36
Generating power when flowing water spins a wheel or turbine, hydropower is one of the oldes...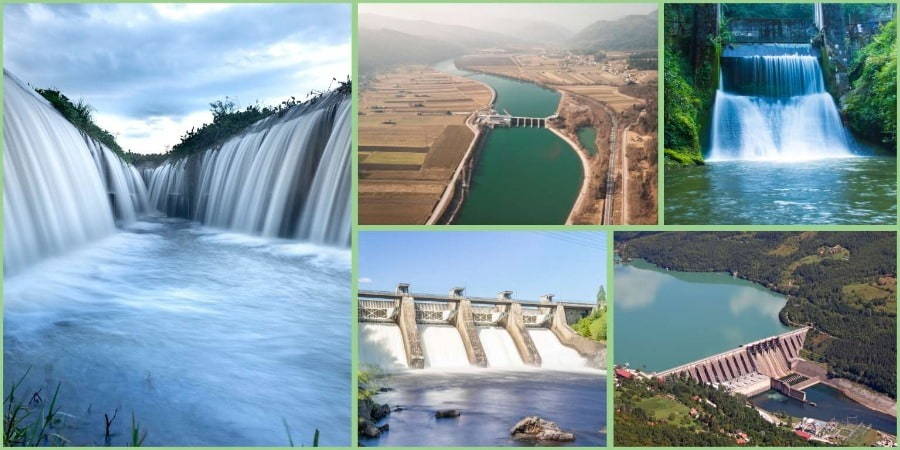 Generating power when flowing water spins a wheel or turbine, hydropower is one of the oldest sources of energy. Farmers as far back as ancient Greece used it to grind grain. Nowadays, it's a reliable, versatile, and low-cost source of clean electricity and responsible water management.
Not only that, but it also has the highest electricity yield of all renewables. Modern hydro-turbines can convert as much as 90% of the available energy into electricity. Beyond electricity generation, hydropower provides flood control, irrigation support, and clean drinking water.
As such, hydropower plays a key role in the energy transition and efforts to reduce CO2 emissions. But who are the top hydropower companies driving innovation in the sector?

BC Hydro
The British Columbia Hydro and Power Authority, which operates under the name BC Hydro, is a Canadian electric utility company based in British Columbia. As the main electricity distributor in the region, they deliver electricity to 95% of the population in British Columbia and serve more than 4 million people. Its nameplate capacity is about 11,000 MW.
They're a Crown corporation, meaning they report into the BC Ministry, Mines and Low Carbon Innovation, whilst being regulated by the British Columbia Utilities Commission (BCUC). BC Hydro is mandated to generate, sell, purchase, and distribute electricity.
They currently operate 11 hydroelectric power stations in the British Columbia region alone, with a total capacity of 6,882 MW. This represents 58% of BC Hydro's generating capacity. In total, they operate 32 hydroelectric stations, which generate between 43,000 and 54,000 gigawatt hours (GWh) of electricity annually, depending on water levels.
They own a few large-scale stations along the Peace and Columbia. Their electricity is delivered through a network of over 55,000 km of distribution lines and over 18,000 km of transmission lines.
Agder Energi
Agder Energi is a Norwegian energy company founded in 2001 and is the third largest hydroelectric production company in Norway. They're involved in hydroelectric power generation and electricity trading, distribution, and services for both consumer and business markets.
They operate throughout Norway, Scandinavia, and other parts of Europe. They focus on developing hydropower, which is the main source of renewable energy in Norway, whilst investing in new trading solutions for the decentralised European energy market.
As of 2018, they owned or partially owned 49 hydropower plants in Norway, generating about 8.1 TWh's per year and providing nearly 200,000 customers with green energy.
Centrais Eletricas Brasileiras
Centrais Eletricas Brasileiras, also known as Eletrobras, is the largest power utility company in Latin America and the tenth largest in the world. It's also the fourth largest clean energy company in the world. They currently operate 48 hydroelectric power plants located throughout Brazil and have a total capacity of 118,106.20 GWh. They have an electricity generating capacity equivalent to about a third of the country's total installed capacity, whilst more than 90% of their installed capacity comes from sources with low greenhouse gas emissions, mainly hydropower.
The major hydropower projects they operate are the 1.82GW Teles Pires hydropower project in Mato Grosso, the 2.12GW Itumbiara hydropower project in Goias, and the 8.3GW Tucurui plant (which generates power through 25 turbines) in Para.
The Belo Monte Hydropower Project, worth $11.2 billion, is their largest up to date and was fully commissioned in November 2019. It's the second biggest hydroelectric plant in Brazil after the Itaipu dam, and the fourth-biggest power plant in the world, with an 11.2GW capacity. This is enough to provide electricity to 60 million people, accounting for about 10% of the country's total electricity demand.
China Yangtze Power
China Yangtze Power, founded in 2002, is a Chinese utility company based in Beijing. They currently operate one of the largest hydropower plants in the world, the Three Gorges Dam Hydroelectric Power Plant, located on the Yangtze River, which generates 22,500 GW of electricity and has 34 turbines.
As of July 2019, the company had 82 hydropower generating units of which 58 have a capacity of 700MW or more. Recent projects for China Yangtze Power involved the 16GW Baihetan Hydropower project and the 10.2GW Wudongde hydropower project, both along the Jinsha River.
Once completed, the Baihetan hydropower plant will be the second largest in the world after the Three Gorges Dam. It'll also be one of the first projects to use a 1,000MW hydro-turbine generator. Construction on the project started in August 2017 and the first turbine unit was installed in January 2019. The facility is predicted to generate 60 KWh of electricity, whilst offsetting 52 million tonnes (Mt) of CO2 emissions a year.
Duke Energy
Duke Energy is an electric power and natural gas company headquartered in Charlotte, North Carolina. They're currently one of the largest electric power holding companies in the United States, providing electricity to 7.8 million customers in six states. They have approximately 51,000 MW of electric generating capacity in the Carolinas, the Midwest and Florida. They're also the second largest investor-owned hydroelectric operator in the US.
They have 11 generating units at 6 plant sites generating more than 56% of electricity for Duke Energy's customers in the Carolinas. Their portfolio includes 31 hydroelectric power stations ranging from 4 MW to 350 MW.
RusHydro
RusHydro is a Russian hydropower company and the world's second largest hydropower producer in the world, with a total production capacity of 98,432GWh from its hydropower and pumped storage plants in 2018. With an installed capacity for its hydroelectric plants of 38.9 GW, RusHydro is one of Russia's largest power generating companies.
In a 50-50 joint venture with UC RUSAL, RusHydro operates the 3GW Boguchanskaya hydropower plant (HPP) in Russia. The other major power plants owned by RusHydro include the 1,330MW Zeiskaya HPP (claimed to be the first large-scale hydro-power plant in the Russian Far East), the 2,010MW Bureiskaya HPP, the 475MW Novosibirsk HPP, and tens of HPPs in the North Caucasus. It also owns the 561MW Sevan-Razdan Cascade hydropower plant in Armenia.
The Company owns and operates more than 70 hydroelectric facilities in Russia and Armenia, including the largest Russian hydropower plant, Sayano-Shushenskaya in Siberia. The Russian Federation owns 60.56% of RusHydro's share capital.
​Statkraft
Statkraft is a hydropower company fully owned by the Norwegian state. They're currently Europe's largest renewable energy producer and most of their renewable energy capacity comes from hydropower. They currently have 346 hydropower plants responsible for a total 55.7 TWh of hydropower production and 14,402 MW of installed capacity.
Near 50% of the reservoir capacity in Europe is in Norway, of which Statkraft own about half. They also have hydropower assets in Norway, Sweden, Germany, UK, Albania, Turkey, Brazil, Peru, Chile, Nepal and India.
They also develop and generate wind power, gas power, district heating, and solar power.
NES Fircroft and supporting the Renewable Energy sector
NES Fircroft is an experienced staffing provider to the Renewable Energy industry, supplying engineers and technical staff for the Renewable Energy sector across:
We understand that the industry is changing, and the new generation of Renewable Energy engineers need to be mobile, innovative, technology focused and work across the organisation to ensure knowledge is shared and competitive advantage is gained. We provide recruitment solutions for all stages of Renewable Energy projects from feasibility studies through to construction, commissioning, operations, and end of life services.
If you have a Renewable Energy staffing requirement, get in touch, or search our Renewable Energy jobs to find your next position.