The Boeing 777 And How Computer Aided Design Changed The Face Of Air Travel
14 Jul, 2020
2:58
By 1995 computer aided design (CAD) was prevalent across a wide range of industries, allowin...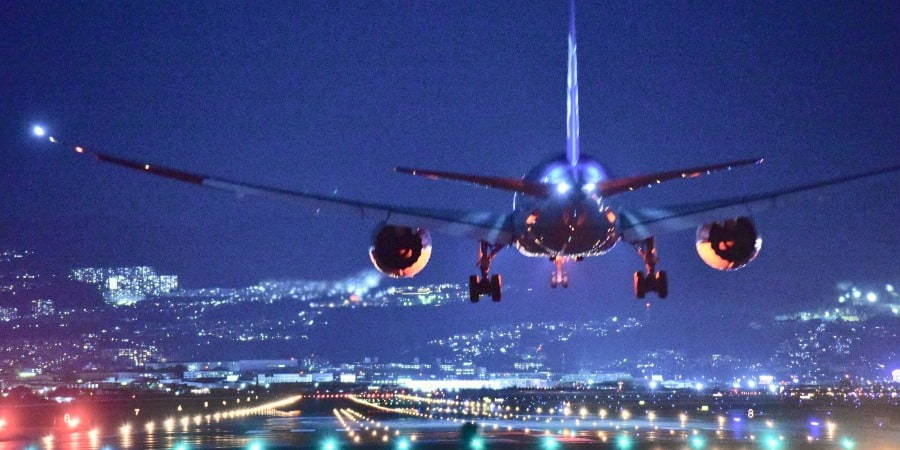 By 1995 computer aided design (CAD) was prevalent across a wide range of industries, allowing designers to perform complex engineering calculations quicker and more accurately than ever before. Automated systems allowed specialisms such as design and engineering merge, creating more efficiencies and cost benefits to companies.
Boeing had been incorporating CAD into their design process for many years by that point, but had never fully developed a commercial aircraft entirely using computers. Until the 777.
​
Following years of development on various designs that would carry the Boeing 777 name, plans for a twin-engine jet were selected in 1989. The twin-engine configuration had proven successful in the past and would allow for future engine developments and reduced costs.
Led by director of engineering Alan Mulally, the design phase incorporated ideas from eight major airlines - All Nippon Airways, American Airlines, British Airways, Cathay Pacific, Delta Air Lines, Japan Airlines, Qantas and United Airlines. Together they were known as the "Working Together" group, with representatives of each asked to fill in a 23 page questionnaire that asked what they (and their customers) would want in the design.
A basic configuration was set by March 1990: a cabin cross-section similar to a 747, capacity for up to 325 passengers, flexible interiors, a glass cockpit, fly-by-wire controls and 10% better seat-mile costs than other standard airlines. The craft would become the biggest two-engine jet ever to fly.
CAD
The 777 was the world's first 100% digitally designed aircraft. CATIA - a 3D CAD software system created by Dassault Systemes and IBM - provided the tools to create a virtual aircraft with accurate simulations so that any of the thousands of parts could be tested, replaced, amended and tested again without any of the costs of actually making them. The tools allowed the designers to create a more aerodynamically advanced and structurally efficient aircraft with better fuel economy.
Boeing then developed their own high-performance visualisation system called Fly Thru (later renamed Integrated Visualisation Tool or IVT) to support large-scale collaborative engineering design reviews, production illustrations and other uses of the CAD data outside engineering.
As this was the first time a craft was built with computers, there was a lot of initial scepticism that it would work when the time came to actually build the physical plane. In fact Boeing were so unconvinced with CATIA's abilities to begin with that they built a physical mock-up of the nose section solely to test the results.
When a wing was attached they found that alignment of the nose was no more than 0.03mm off.
The computer aided design was proven to be more accurate than a human engineering team could be and all future planned mock-ups were cancelled. Boeing were putting all their faith in CATIA.
"[The 777] was completed with such precision that it was the first Boeing jet that didn't need its kinks worked out on an expensive physical mock-up plane".
Production
Production began on the computer-designed aircraft with an until-then unprecedented level of global subcontracting for the firm. Fuselage panels were crafted by Mitsubishi Heavy Industries and Kawasaki Heavy Industries, the centre wing section went to Fuji Heavy Industries, the elevators were contracted to Hawker de Havilland and the rudder was developed by Aerospace Technologies of Australia. Propulsion options came from General Electric, Pratt & Whitney and Rolls-Royce - with each instructed to develop in the 77,000 lbg (340kN) and higher thrust class. It was Pratt & Whitneys PW4084 that would be fitted to the first commercial 777.
Assembly of the first aircraft began in January 1993, at Boeing's Everett factory in Washington. The site had to be doubled in size at a cost of $1.5 billion to make space for the new assembly lines, which required the development of new production methodologies including a turn machine that could rotate fuselage subassemblies 180 degrees to give workers access to upper body sections.
By the start of production, 118 firm orders had already been made by 10 airlines, with a further 95 options.
Flight of the 777
The Boeing 777 entered service on the 15h May 1995, making its first commercial flight from London Heathrow to Dulles, Washington on the 7th June 1995.
Variations and upgrades to the 777 would follow over the years, but the aircraft is still in service today. By March 2018 it had become the most produced Boeing wide-body jet, surpassing the Boeing 747. As well as continuing to be the world's largest two-engine jet, it proved the value of CAD systems for future design.
In Boeing's words: "the 777 integrates onboard systems, advanced materials, aerodynamics and the world's most powerful jet engines to produce the most reliable twin aisle [aeroplane] flying...A testament to the power of digital design."
50 years of engineering
Fircroft has been supporting engineers on the world's biggest projects since 1970. Submit your CV and benefit from our 50 years of experience.