Wearable Health Technology Is Improving The Quality Of Life
01 Apr, 2020
3:23
​Over the last decade, wearable health technology has become truly intertwined with society ...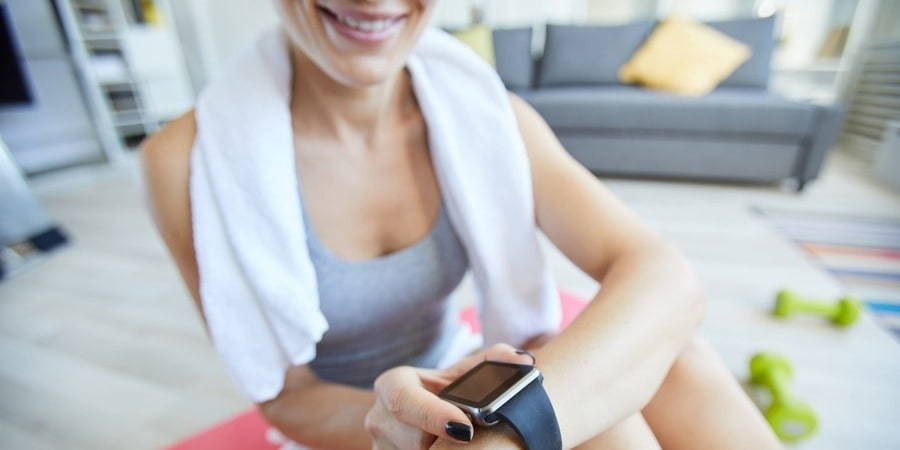 ​Over the last decade, wearable health technology has become truly intertwined with society as consumers become more health-conscious. Devices that monitor our vital signs, such as heart rate, blood pressure, and sleep, to name a few, are readily available and their popularity is showing no signs of stopping – the wearable technology market is expected to be worth $54 billion by 2023, which is a drastic increase from its value of $23 billion in 2018.
So how are wearables impacting our day to day life, and what does the future look like for this exponentially growing market?
What wearable health technology is currently available?
Currently, there are thousands of smart devices available – as consumers take control of their health the medical industry and technology companies are developing more and more wearable devices meaning a lot of useful technology currently exists – some of the most popular innovations include smartwatches and wearables that communicate with smartphone applications.
Smartwatches continue to dominate the market
According to a report by GlobalData, in 2018 Smartwatches accounted for as much as 60% of the overall wearables market. At one time, they were used simply to count steps and tell the time, but technological advances have grown their capabilities meaning they are now classed as vital healthcare tools.
Some smartwatches, such as the Embrace2 use ground-breaking technology to detect seizures in epilepsy suffers, whereas others act as a fitness tool, such as the Apple Watch, to monitor steps taken, sleeping patterns and heart rhythms to alert the wearer to any significant changes.
Many of these smartwatches have grown over time to become more than a health tool – functionality has increased, allowing the wearer to perform tasks they would normally do on a phone such as send text messages, listen to music or audiobooks and make calls.
Smartphone apps make symptom tracking easy
Many wearable devices connect seamlessly with the wearer's smartphone via applications, meaning it's now easier than ever to track your symptoms at home.
Those with diabetes can now wear a wireless device, such as The Free Style Libre, to measure their glucose levels at regular intervals, day and night. The patch is scanned by the wearer's smartphone meaning they avoid having to prick their finger to monitor their levels. The app even allows monitoring of trends (i.e. whether levels are increasing or decreasing), thus making diabetes management easier.
A wearable device helping Asthma suffers is Adamm. This small adhesive device sticks to either the upper chest or back and detects symptoms of an asthma attack, such as temperature and blood pressure changes. Also, the device tracks inhaler usage and gives notifications when an inhaler is needed or when an issue arises. The accompanying app allows for journaling, medication reminders, symptom displays and data storage allowing the wearer to monitor their Asthma over time.
Those who suffer from breast cancer or have a high chance of developing it can now use the iTBra to monitor their breast health in a non-invasive way. Two wearable and comfortable patches are used to identify circadian temperature changes over time in breast tissue. The wearer can then use their mobile device to monitor the data.
What is the future of wearable health technology?
The wearable health technology market is surging, as devices get smaller, more comfortable for the wearer and less invasive. We're also seeing their capabilities increase dramatically allowing for more sophisticated treatment and monitoring which is improving the quality of life for many.
As we look into the future, we can expect an improved supply chain making life-changing devices more accessible for the majority as well as enhanced functionality and better integration with the Internet of Things (IoT) systems and solutions. The latter will enable these devices to become a larger part of our everyday life. An area where we can anticipate seeing this is within smart clothing. Made with special fabric that incorporates electronic components, smart clothing makes data collection a lot easier and cheaper. Examples include t-shirts that track sports performances or sports bras that monitor the wearer's heart rate.
The future of wearable technology promises a world where human intervention is reduced and the individual can instead have a wealth of data on their health and wellbeing at their fingertips. This data can also be shared with healthcare professionals remotely, enhancing the efficiency of our healthcare services and ensuring patient diagnosis is more accurate and personalised.
What is the impact of these technologies on jobs within the sector?
Professionals working in the healthcare industry must become familiar with technological trends in their field: understand how they operate, in what situations they would be useful, and likewise what situations where they wouldn't be suitable. Wearable health technology can benefit both patient and healthcare professionals alike.
For engineers and those working in the life science sectors, there is an opportunity to develop innovative wearable products in a fast-growing market, especially for those who possess skills that can be used to develop nanotechnology.
​

NES and Wearable Health Technology
NES Global Talent has been supporting the Medical Device Industry for over 20 years, sourcing personnel for engineering, scientific and commercial roles across the market. If you have a staffing need our discipline specific life science consultants will support you by providing the experts you need to continue making breakthroughs in medical device innovation and production.
If you're a scientist or life sciences professional looking to grow your capabilities in the medical device industry, submit your CV today to take the next steps in your career or browse our medical devices jobs.