Where Are The Wind Power Hotspots In Asia?
02 Oct, 2020
3:42
Wind power is a key component in the Asian energy industry and plays an important part ...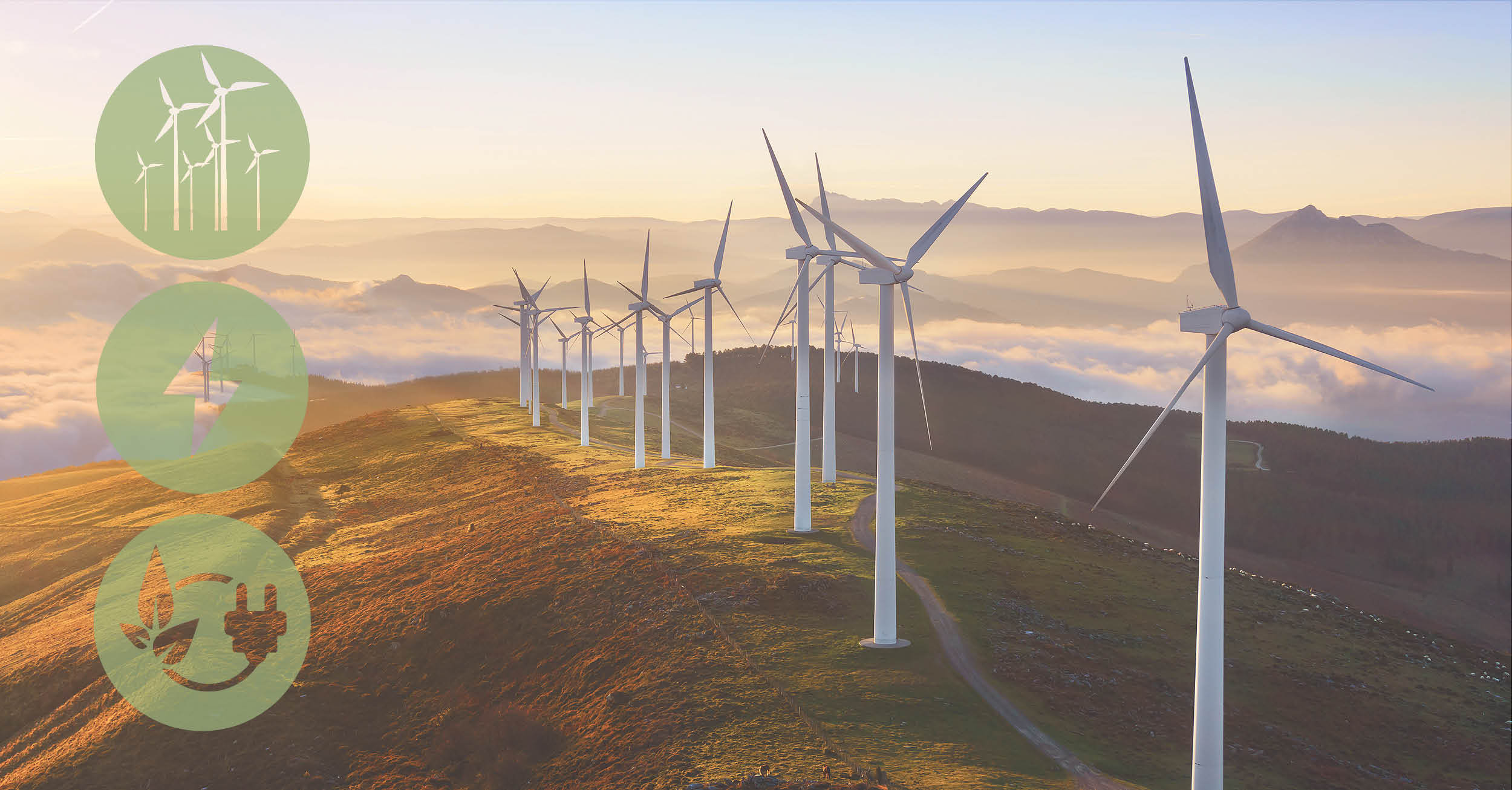 Wind power is a key component in the Asian energy industry and plays an important part in the renewable energy mix. In fact, Asia's wind power market is recognised as one of the fastest-growing sectors worldwide - the annual growth rate has increased from just 1.7% per year at the start of the decade to 8.4% per year today.
But what has been the catalyst behind this growth and where are the wind power hotspots?
Why is wind power so popular in Asia?
In the last decade, wind power has grown substantially. Major factors contributing to this growth include:
Favourable government policies and commitment to the climate agenda

A reduced cost in wind energy technology

Technological advancements

An increase in investments
These factors have created many opportunities for some of the key market players in Asia and represents a fantastic investment opportunity for traditional and independent developers. As a result, governments are pledging more support for new wind projects leading to a huge increase of both onshore and offshore wind farms across the region. For example, at the start of 2019, Vietnam granted licenses for 12 onshore wind power projects in Ninh Thuan and approved 16 projects. These projects gave the country a combined capacity of over 748MW.
​China: a world leader in Wind Power generation
China's journey with Wind Power began in 2005 when the National People's Congress passed a law that meant Chinese power grid enterprises had to purchase all the power generated by the renewable energy sector. Then, China had an installed capacity of 1,260MW and after many years of rapid growth, that number has risen significantly to 210,050MW meaning China has the largest installed capacity of any nation.
But this is not surprising, with its large landmass and long coastline, China has extraordinary wind power resources and they will continue to grow their capacity over the coming years. At present, an extraordinary volume of new capacity (4-5 GW/year) is expected to be built over the next two years meaning China could surpass the UK as the world's largest offshore market.
Taiwan: a booming offshore wind market
In recent years, Taiwan has transformed its energy policies and set a clear vision for stronger energy security and a clean energy future, powering an impressive growth in wind power in the region.
The government has set high ambitions – especially for offshore wind – they currently have 128 MW offshore wind capacity, but this is set to rise drastically by 2036 as the region commits to install an additional 10GW over the coming years. Because of this, Taiwan is expected to become the second-largest offshore wind market in Asia.
On top of favourable government policies pushing growth, Taiwan is also very open to international business. This commitment to an open market has enabled them to attract several international developers that are investing into the country's energy ambitions.
South Korea: the revival of a 'green' agenda
Almost a decade ago, South Korea set out to increase the amount of Renewable Energy in the energy mix with its 'Green Growth' strategy. Wind was a major focus of this, and many onshore wind farms were developed giving the region an installed capacity of 1,229 MW.
However, this strategy did not boost the regions offshore wind development. In more recent years, the government is set on adding more offshore wind power to their energy mix by reviving their green agenda - in 2017 they declared a new 'energy transition' policy.
This policy set targets of increasing renewable power in the energy mix by 20% before 2030 and to meet these targets the region is set to install 12GW of new offshore wind capacity before the end of the decade. These targets are expected to be met, with several Korean conglomerates already beginning to invest substantially in the offshore wind industry.
Japan: momentum for wind power is growing
Japan, being an island nation, has great potential for wind power generation, especially offshore wind. The region could, in theory, produce 144 GW of onshore wind power and 608 GW of offshore wind power.
Although historically, the region has relatively low targets for wind development, recently the government is aiming to promote more offshore wind projects by introducing the necessary laws to encourage new companies to enter the market.
From 2017, momentum in the region has grown steadily with several policies being put in place to reduced operator's risks. In July 2020, four offshore wind zones were nominated by the government which launched the regions first offshore wind auction for a floating offshore wind farm. In the coming years, development is expected to increase, and the wind market is predicted to take off in 2025.
Vietnam: one hundred new wind power plants given the green light
In 2018, Vietnam established a 'Feed-in-Tariff' which created a renewed momentum for wind power in the country. Because of this, the region saw an influx of new development projects. At the time, the country had an installed wind capacity of 228 MW, but now this number is increasing rapidly. The region has more than 500 MW offshore wind projects in the pipeline which are expected to complete before late 2021 and in June this
year, Vietnam approved 7GW of wind energy projects across the nation, putting the country on track to build an installed capacity of nearly 12 GW by 2025.
The 'Feed-in-Tariff' is due to end in 2021 but is currently being considered for an extension into 2023, meaning even more wind projects could be scheduled in the future.
At NES we're excited to see such a sustained and unprecedented growth in renewable technologies supporting the energy industry across Asia.
If you're looking for skilled personnel for your wind project our discipline-specific consultants can support all stages of your renewable project life cycle, from the funding, design and installation phases' right through to project management and grid installations.
We work on some of the most exciting wind projects in Asia, meaning we have plenty of renewable job opportunities for engineers looking to enhance their energy careers.