Why Is Scandinavia So Popular With Expatriates?
17 Feb, 2020
3:39
Scandinavian influences can be found across the globe, from chic furniture to pop culture. B...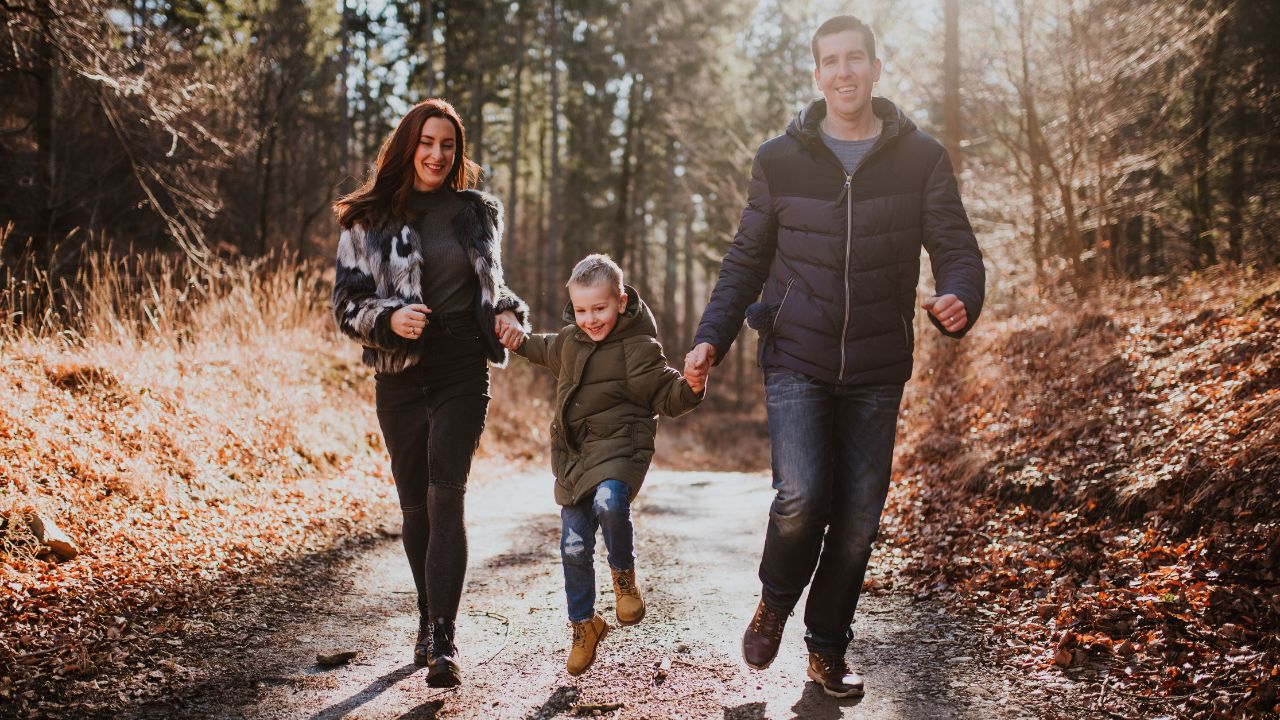 Scandinavian influences can be found across the globe, from chic furniture to pop culture. But recent trends show that many expatriates are now taking things one step further by relocating to the Nordic countries which are often listed as some of the world's most desirable places to live – but why? Here are the top reasons why expatriates love Scandinavia.
Expatriates can Achieve a 'Better' Family Life and Work-Life Balance
Workplace culture is a large factor in creating a 'better' family life – many employers in Scandinavia offer shorter working hours and generous leave to ensure an employee can enjoy ample time at home caring for their family. Generally, work weeks are up to 5.8 hours shorter in the Nordic countries than the global average meaning many expatriates view their work-life balance positively leading to greater happiness overall
This type of flexibility in the workplace also means both partners have an opportunity to work, as childcare can be shared evenly. For example, in Iceland, a new mother and father are entitled to 3 months paid leave each, with an extra 3 months that can be divided between them allowing new parents to spend equal amounts of time bonding with their child. Allowing both partners to work is considered crucial to happiness. In many cases, assignments don't extend to the expatriate's partner and they often have to give up their job when relocating. But, some partners don't want to take a career break and can struggle to adjust to their new life without a role to play in society.
Scandinavian childcare helps to facilitate a lifestyle where both parents can work - public childminding options are readily available and affordable, some options are even free. All public education options from day-care up to university are funded by the state leaving more disposable income for hobbies, family trips and days out.
On top of this, the quality of education received is highly regarded, with between 40%-67% of expatriate parents choosing a public school for their children over an international private school.
Families Rest Assured They're Relocating to some of the Healthiest & Safest Countries in the World
As well as excellent schooling, Scandinavia also ranks highly for their healthcare, with Denmark, Sweden, Norway and Finland all ranking within the top 20 countries for the best healthcare worldwide. Many expatriates also comment that it's much easier to get an appointment with their local doctor as Scandinavia has a smaller population than other nations such as the UK.
Spending within the healthcare system is also higher in Scandinavia, Sweden, for example, spends over 67 billion USD a year on their healthcare system – which is all tax-funded, meaning expatriates don't need to worry about costly insurance schemes or self-funding when receiving treatment.
Environmental protection efforts in the Nordics are attractive to many expatriates; the quality of one's environment can attribute to a sense of well-being, and perceived as a huge health boost.
Not only is the Scandinavian environment perceived as pristine, it's also well regarded as a safe place to raise a family – Iceland, Finland Norway and Denmark all appear in the list of safest countries in the world. They are deemed to pose an 'insignificant' risk to any travellers or expatriates in the area, a very appealing aspect for families in particular.
Scandinavia has some of the Most Scenic Countries in the World
A 'better' family life, excellent schooling and highly regarded healthcare systems are crowned by some of the world's most desirable landscapes. The Scandinavian Peninsula is famous for its scenery and is often ranked in the top ten 'most beautiful countries in the world'. Iceland tends to rank highly with its volcanoes, expansive underground ice caves and glacial lakes, closely followed by Norway for its dramatic mountains, fjords and dense forests.
One of the world's most awe-inspiring natural phenomenons – the Northern Lights – can be viewed from many Nordic regions. Also referred to as the Aurora Borealis, this spectacular light display can be seen in the northernmost reaches during dark winter nights and attracts thousands of travellers to the extremes of the Northern Hemisphere annually.
Due to the natural beauty of the landscape and opportunities for outdoor activities, expatriates living in Scandinavia tend to score highly on measures of happiness and well-being. Physical activity is often linked with a greater sense of happiness and expatriates in these locations are inundated with options for exercising in the great outdoors, be it skiing, hiking or sailing – Scandinavia has it all and it shows - Scandinavians, on average, exercise 2.5 hours more than people from other European countries.
Is There a Downside to Relocating to Scandinavia?
When the negatives of relocating to a Nordic country are discussed, the main downside is the cost of living which is amongst the highest in the world, Norway ranks 4th, Iceland 5th and Denmark 9th. Initially, costs can come as a shock to expatriates with essentials such as transportation and accommodation standing out as huge expenses - for example, flying from Oslo to Stavanger in Norway will cost around £90 for the 2-hour journey, and rental properties often require high deposits equal to three months' rent, as well as the first month's rent paid in advance. Accommodation in particular can be an unexpected cost that some expatriates are caught out by.
However, it's worth keeping in mind that wages are often higher in Scandinavia meaning after the initial settling in period is over; expatriates find themselves with enough disposable income to afford a comfortable lifestyle.
NES Global Talent and Global Mobility
Our Global Mobility team are expatriates themselves so they know how stressful relocating can be; it's important that you seek help and advice from experienced professionals to make your experience as seamless as possible. If you're looking for support for your Global Mobility function, we offer consultancy, policy reviews and benchmarking, compliance audits, vendor management and more to alleviate the mobility burden. To find out more, get in touch with our experts today.