Does Renewable Energy Represent The Future Of Energy Sector Jobs In The UK?
22 Mar, 2019
2:28
The UK has always been an attractive market for the renewables sector to flourish. We n...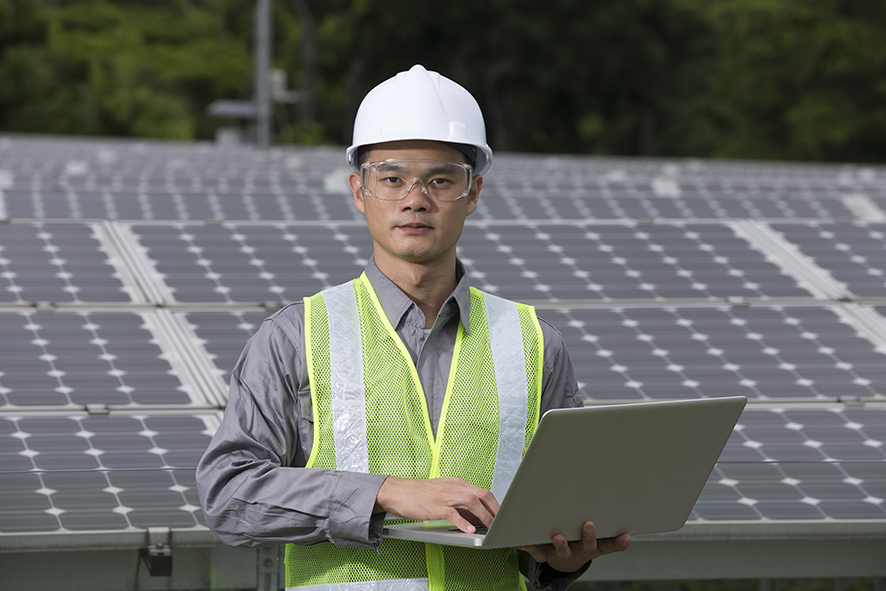 The UK has always been an attractive market for the renewables sector to flourish. We now have the largest installed wind base in the world attracting huge levels of capital investment and clean renewable energy is predicted to outstrip fossil fuel energy by 2030.
Installation costs have been driven down due to design and installation innovation and an auction structure for power that has helped to reduce costs by 50% in the last two years.
The Government certainly now seems to see it as a sector where British industry can flourish in a post Brexit economy – indeed it has promised a green power "revolution" which will bring 27,000 renewables jobs to UK.
The recent offshore wind sector deal released by the Government set out targets to triple the number of people working in the industry, and to power a third of the UK's electricity by 2030. The government has also pledged to create a £250m Offshore Wind Growth Partnership, to invest in the UK's supply chain.
Such investment and focus could potentially create thousands of highly skilled, well paid energy jobs up and down the country and reinvigorate coastal communities.
Prospective Renewables Engineers: What's the attraction of a job in renewables?
The idea of playing a leading role, and being at the forefront of a ground-breaking industry, is attractive for many particularly graduate engineering candidates along with the fast-changing and challenging nature of the sector – and you could be part of it! Clean energy is a diverse sector consisting of a variety of technologies in constant evolution (such as solar PV, onshore and offshore wind, or energy storage), providing professionals with the chance to be involved in some of the most diverse and innovative engineering projects around the globe.
Check out our infographic on the most impressive global wind farms to see the scope of work you could be involved in.
Power generation clients: mobilising new talent pools
For the Renewables industry to truly prosper however energy workers with the relevant skillsets and experience will need to be mobilised to the right worksite locations and renewables talent pools (and talent gaps!), particularly in booming sectors such as wind and solar will need to be quickly established.
A recent study by NES Global Talent found that one potential talent pool the industry could tap in to would be female engineers. The study of 1,200 female professionals showed that of women with jobs in renewables, 63% are less than five years into their career.
Female respondents stated that they were attracted to the renewables industry due to its modern approach and environmental conscience.
The survey also showed that 19% of the UK's respondents worked in clean energy, compared with an international average of 10%. Such data is encouraging and may indicate that the UK is ahead of the curve when it comes to hiring female talent.
Claire Perry, the minister for energy and clean growth certainly believes so, when she stated that the Government's sector deal has set a target of 33% of jobs in the renewables sector e filled by women by 2030.

Clients: What attraction strategies can you implement to attract Renewables Talent?
To ensure you attract the best candidates, organisation's recruitment strategies need to be as forward thinking and sustainable as the sector itself:
Consider the language you use to attract people to your organisation, your interview style and the selection process. Is this too "standardised" and does it funnel only one personality type through?
Could you accommodate flexible working? If yes then say so.
Does the role really require a degree qualification or does the right experience add the same value?
Is direct experience in your renewables industry really useful, or does it just contribute to groupthink? Many engineering skills are transferable across sectors.
Expanding your perspective could expand your talent choices!
NES Global Talent will help you on your renewables adventure.
If you are currently looking to recruit candidates for your renewables projects NES can help you to access the skillsets you need to build viable talent pool.
If you would like to be considered for renewable jobs, search our latest roles here.