Europe's LNG Import Capacity To Increase Significantly In 2023: What Does This Mean For The Continent?
18 Jan, 2023
3:58
2023 will be a big year for Liquefied Natural Gas (LNG) in Europe. Surging demand for LNG ha...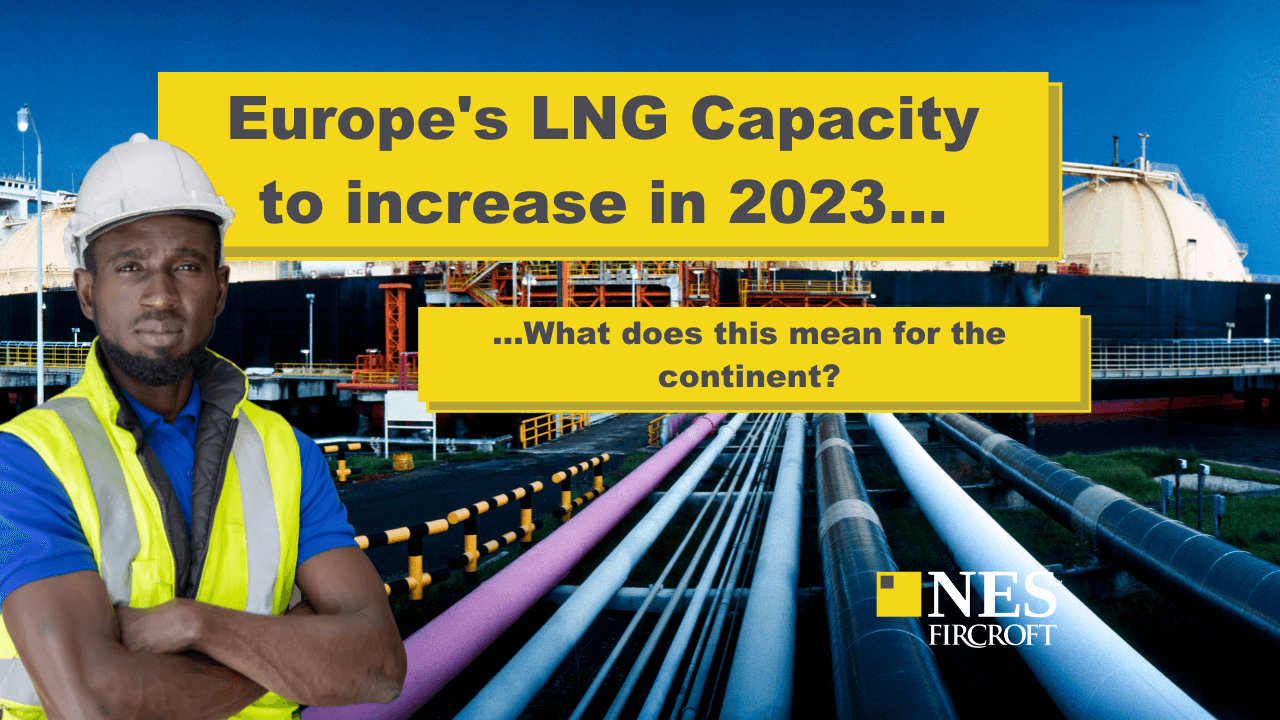 2023 will be a big year for Liquefied Natural Gas (LNG) in Europe. Surging demand for LNG has drawn supply away from traditional buyers and towards the EU. This demand has resulted in a significant increase in LNG imports to Europe, with cargo import volumes surging by 65% in the first nine months of 2022.
But in the face of the climate crisis, the ongoing geopolitical situation in Ukraine creating a gap in the market for overseas competitors, and the effects of a global energy crisis, what does this mean for the continent? We examine four of the key factors affecting the LNG import industry in the EU in 2023.​
LNG is essential for energy security while renewable stock develops
Europe has sought to diversify its energy supply from traditional sources, such as Russian pipeline gas, to ensure greater energy security. The European Commission has argued that LNG can boost the EU's gas supply diversity and meet the immediate need for alternative LNG sources. This demand has resulted in a greater reliance on LNG imports to Europe from countries like the US, Australia, and Qatar.
A combined approach of a more diverse, and therefore competitive, LNG import market allows the EU to mitigate the effects of the rapid the immediate term while reinforcing the need for local, renewable sources of energy to reduce the reliance on imported LNG in the longer term.
Source: Brugel
Competition is increasing in a premium market
The increased competition between LNG exporters to secure market share in Europe has also contributed to the rise in LNG imports. This surge in the market has resulted in lower prices for European customers, making LNG an increasingly attractive option for European energy buyers.
The REPOwerEU program, which seeks to make Europe independent from Russian fossil fuels by 2030, includes the EU Energy Purchase Plan, which aims to purchase renewable energy from other sources collectively. It also plans for the bloc to voluntarily and collectively buy and store LNG by pooling demand.
The immediate need for alternative supply, coupled with the buying power of 27 EU member countries (and their agreement to protect the energy needs of nearby non-EU countries such as Ukraine and Moldova through the EU External Energy Strategy), has introduced an attractive market for LNG exporters.
​
Phasing out emission allowances to encourage the transition to cleaner fuels
The EU has been gradually phasing out free emission allowances currently given to EU companies, which has resulted in a greater demand for cleaner burning fuels such as LNG.
This shift in policy has been further encouraged by the EU's commitment to reduce carbon emissions and combat climate change. The EU has committed to becoming climate neutral by 2050, and significant investment in renewable energy will support the objective to reduce emissions to near zero.
As a part of this commitment, Europe plans to phase out half of its coal-fuelled power plants by 2030. To meet its climate-neutral goals, the bloc must phase coal out by 2050. The energy crisis has temporarily pushed some countries to increase their coal-fired plant usage in the short term. Increasing LNG imports and storage will reduce this dependency beyond 2023, allowing the EU to continue its transition to green energy.
​
Countries across the EU are increasing their import capacity
With these factors in mind, LNG imports will increase by a third by the end of 2024, increasing by 6.8 billion cubic feet per day by 2024 compared to 2021. Most of these projects are for floating storage and regasification units (FSRUs), which are cheaper and quicker to install than onshore facilities.
At least 25 new FSRUs are planned across the EU over the next few years, according to data from S&P Global, adding to the 29 existing facilities. Germany, previously one of the biggest consumers of imported LNG from Russia, is pushing ahead with five new FSRUs, as well as two permanent onshore LNG facilities, in a bid to protect itself and the wider EU from energy shortages caused by over-reliance on a single supplier.
This initiative includes lower feed-in tariffs for suppliers, which will increase supply and competition, help to lower prices, and end the ongoing energy crisis. With an aggressive development timetable, these projects will be operational by the middle of 2023.
There are also five FSRUs planned in Greece, all expected to be online by the end of the year. The country seeks to develop a hub for imported LNG from nearby south-European countries.
Poland is also seeking to expand its capacity at the existing terminal at Świnoujście to 0.8 billion cubic feet per day by the end of 2023. Estonia and Finland are jointly developing a new terminal at the port of Inkoo in Finland to add 0.5 billion cubic feet per day of capacity. And France and Italy are each deploying 1 FSRU vessel to increase their regasification capacity to similar amounts.
The biggest LNG exporters to the EU are the United States, Australia, and Qatar, with Norway still playing an essential part in the energy mix.
The most significant limitation to import across the EU has been storage capacity; existing infrastructure, particularly in countries like the UK, has reduced their storage requirements in favour of reliable pipeline supply. The UK is focused on bringing some of this LNG storage capacity back online and investing in new storage to increase import capacity.
​
Source: EIA
​​Imported LNG will bridge the EU's gap between immediate need and the renewables revolution
The long-term objective of the EU is to continue the path to zero emissions to meet the Paris Agreement's 2050 climate goals and develop renewable capabilities to meet this challenge. But the technology and capacity aren't there yet, and with no signs of a possible return to Russian supply in 2023 and an energy infrastructure that is not yet ready for the transition, imported LNG will be a critical component of the energy mix for the short term.
Finding your next LNG role with NES Fircroft
NES Fircroft has been recruiting engineering and technical professionals for global oil & gas jobs since 1970. Our recruiters source candidates for some of the biggest energy projects across the world, with jobs available across various industry verticals.
Through
tailored workforce solutions
, we'll help energy clients to staff their projects, and through demonstrable experience (we're proud to look after over 12,500 contractors), our
discipline-specific recruiters
will help support contractors on their assignments, and help
candidates
prepare for the job market.