Oil And Gas Expatriates – Making Your Assignment Type Decision
16 Oct, 2019
4:08
Working in the oil and gas industry generally involves expatriate assignments meaning r...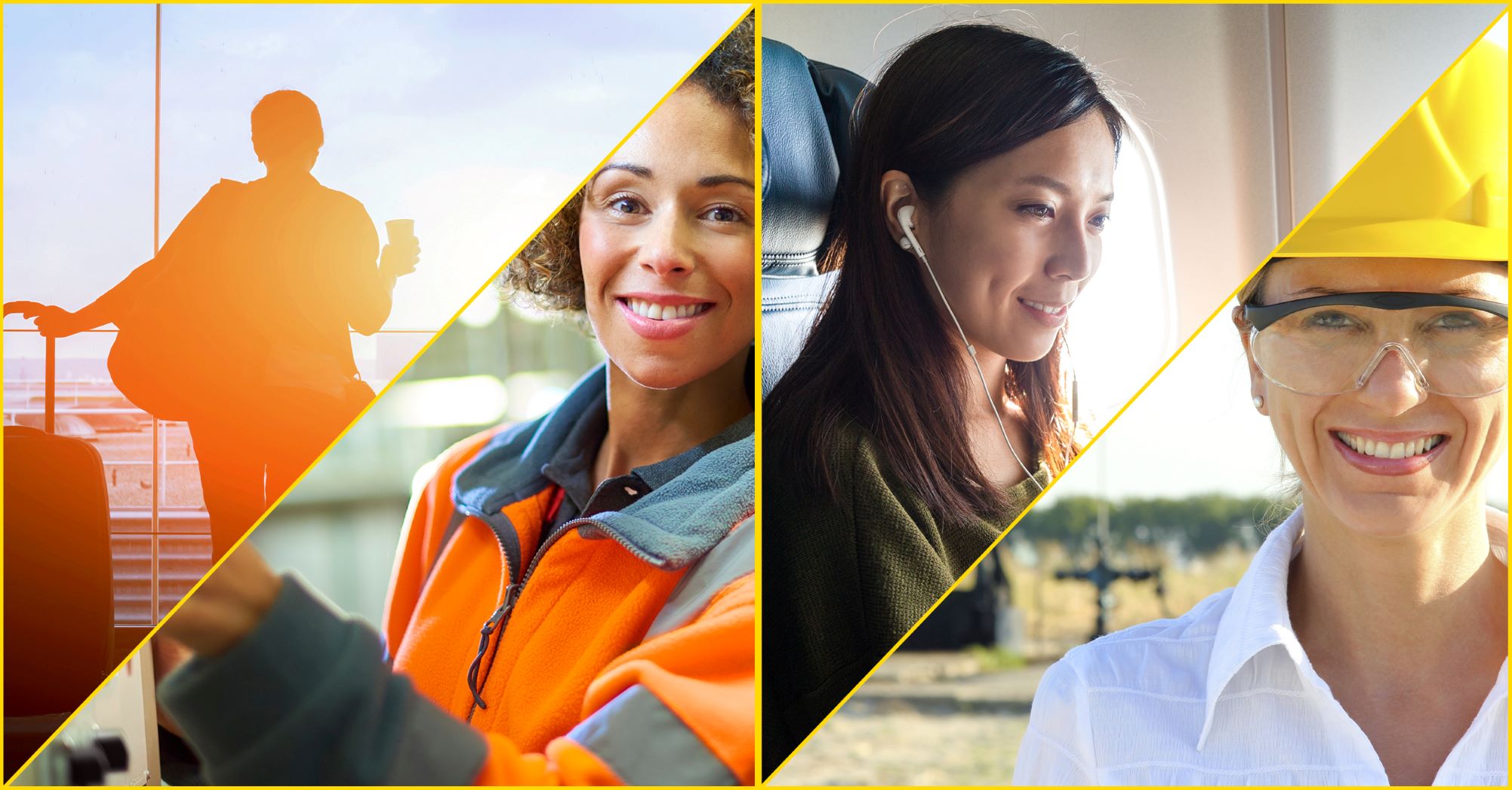 Working in the oil and gas industry generally involves expatriate assignments meaning relatively few women, in particular, undertake job roles in the oil and gas industry, but this is something firms in the sector are keen to change by increasing gender diversity and job opportunities for women. As part of our "females in oil & gas" blog series, here we provide you with some insights to help you decide what assignment type is best for you.
What are the different types of assignments?
The oil and gas industry offers a range of different types of assignments and each has different implications for your family life, work-life balance and career prospects, so it's important to consider the implications of the various lengths and patterns of mobility that are available to you. There are four main types of assignments and each offers a different style of working:
Short-term assignments
If you are unsure about the best length of assignment, short-term may be a good place to start. They usually last from around six months to a year and can give you a great preview for what expatriation is like.
"I was quite nervous about going, but once I had experienced it for the short-term, for the six months, it gave me the confidence. So I guess if I hadn't had that early short-term assignment, I probably would have been more reluctant to undertake something longer."

- Wanda, on a long-term assignment with her family, having previously completed a short-term
However, short-term assignments are not for everyone. They are usually offered on an unaccompanied basis, so if you have a partner or family and don't wish to be separated from them, a short-term assignment might not be ideal for you. Short-term assignments also don't leave a lot of time for you to deliver your objectives and leave you less time to make a difference in the role.
Commuter assignments
International commuter assignments might also be a good opportunity for you to experience the expatriate environment without lengthy periods away from home. This assignment type consists of working abroad for regular short periods, such a week and then returning home at weekends. You might also be asked to travel internationally when required.
"It comes back to how much time you can spend with the family… and it could put pressure on the relationship."

- Susan, a senior manager and mother, on a long-term assignment in North Africa with her family
It's worth bearing in might that this assignment type is similar to short-term. It is offered on an unaccompanied basis so it may have an effect on your work-life balance as regular or irregular periods of time away from home can make it difficult to plan ahead.
Rotation assignments
Rotational assignments can give you an opportunity to experience the expatriate lifestyle but can make it easier to find a work-life balance. They include on-shift/off-shift working patterns such as 28 days on-shift in the assignment location, followed by 28 days at home, or six weeks in the field and two weeks at home.
"I think the thing that probably attracts people to the rotational role is the time off. So obviously when you are at work, you are at work. You are there and everyone around you is doing exactly the same thing. When you are off, you're off, and you have a good, significant chunk of time. So, that is attractive."

- Questa, working on rotation in Central Asia while her partner remains employed in her home country
Such assignments are also undertaken solo but they enable you to pursue international career opportunities whilst still having plenty of time at home.
Long-term assignments
Long-term assignments typically extend from two to five years and are often the preferred assignment type choice for women in the oil and gas industry as these assignments provide the opportunity for accompanied mobility and family stability. They also enable sufficient time for you to make friends, settle in and build a lifestyle locally:
"I heartily agree with a long-term assignment over the other sorts because you actually get involved in life here and have a much better chance of enjoying it when you set up a social network and interact with the expats and local people. You really throw yourself into life; otherwise you are just living in temporary existence as you would on rotation, or if you are on short-term assignment."

- Karen, on a long-term assignment in West Africa with her husband
Long-term assignments are also known to provide particularly good career outcomes because you have the time to adapt to a new environment, feel comfortable with the role and make an impact over time, rather than having to move on to the next assignment after a short period of time.
What else should I consider when deciding what assignment type is right for me?
Before making a decision, it's important to look into the locational and environmental issues associated with the assignment as some can be situated in challenging areas. For example, oil and gas rotational assignments are typically used in remote locations which often have a harsh climate such as intensely cold winters and high summer temperatures. Travel to and from the assignment location to undertake rotational shifts can take several days if distances to airports are large and there are no direct flights. Commuter assignments can be used to fly personnel in and out of locations where security and safety concerns preclude the use of permanent expatriate personnel on long-term or short-term postings.
It is important to check out factors such as safety, security, health, and travel possibilities before you decide to engage in your preferred type of assignment. Make sure you speak to others in the industry who have experienced the type of assignment you are thinking of doing to get a first-hand perspective of what it is really like.
NES & Global Mobility
At NES, we have a team of Global Mobility experts who are able to alleviate the mobility burden for clients and candidates alike. We currently look after 12,000+ contractors across the globe and are well placed to support clients with their mobile workforce needs.
Our Global Mobility team are expatriates themselves so they know how stressful relocating can be. It's important you seek help and advice from experienced professionals. At NES, we can help candidate's experience a smooth relocation via our designated assignment support services.
Suggested reading
Female Oil and Gas Expatriates – 5 Things to Consider When Mobilising With Children – Shortland, S. 2019
Shortland, S. 2018. Women's participation in organisationally-assigned expatriation: an assignment type effect? International Journal of Human Resource Management. Advanced online publication. doi:10.1080/09585192.2018.1510849. You can request this publication from the following link:
https://westminsterresearch.westminster.ac.uk/item/q5x65/women-s-participation-in-organisationally-assigned-expatriation-an-assignment-type-effect ​