The Internal Combustion Engine Isn't Dead Yet
03 Apr, 2019
2:03
"The reports of my death are greatly exaggerated," said Mark Twain back in May 1897.Fas...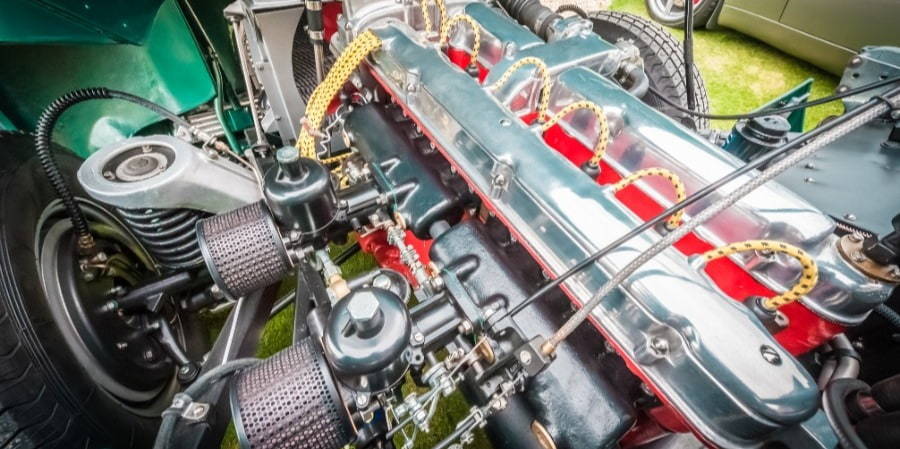 "The reports of my death are greatly exaggerated," said Mark Twain back in May 1897.
Fast-forward to April 2019 and it could be said that reports of the death of the internal combustion engine are greatly exaggerated too.
Talk abounds about the rise of electric vehicles. But does the hype match the reality?

According to a recent energy forecast report from BP, electric vehicle numbers are expected to rise from 1.2 million in 2015 to around 100 million by 2035 (accounting for 6% of the total global vehicle fleet). Around a quarter of these vehicles are expected to be plug-in hybrids (PHEVs), which run on a mix of electric power and oil, whilst three-quarters will be pure battery electric vehicles (BEVs).
Yes, this represents a significant growth in the overall size of the global vehicle market during the period in question. But, as a percentage of the global vehicle total, electric vehicles compose a negligible total.
It's clear that the traditional internal combustion engine will continue to power the majority of vehicle propulsion for at least the next two decades.
The growth of electric vehicles and their identification in the public consciousness as the future of personal transportation obscures the significant advances that have been made with internal combustion technology.
By 2035, the average passenger car is expected to achieve almost 50 miles per (US) gallon, compared to the less than 30 mpg achieved by passenger cars in 2015 (Figures via BP's Energy Outlook 2017). I'm sure you'll agree that this represents a fast rate of efficiency improvement.
The internal combustion engine continues to advance, and many industry leaders are adamant that the internal combustion engine is not going to go away anytime soon.
Vice President at Mercedes-Benz cars, Bernhard Heil, firmly believes "there will always be a place for internal combustion."
Wilko Stark, head of Mercedes-Benz's product and strategy, echoes this belief:
"Not even one in 300 vehicles on the road has electric drive yet, and 99% of customers are still choosing combustion engines."
That industry-leaders continue to invest confidence in the internal combustion engine means that we can expect R&D efforts on this 100-year-old technology to continue.
With these technical developments underway, and evidence of a growing appetite for hybrids amongst both manufacturers and consumers, perhaps the question that should be posed is not 'is the internal combustion engine on it's death bed?' but rather, 'do pure battery electric vehicles really have a future?'
The prevailing rationale for electric vehicles is largely predicated on the assumption that they offer a zero-emissions form of personal transportation.
This assumption is based on a flaw. The electricity to power an electric vehicle must come from somewhere- and what electric car advocates often fail to acknowledge is that this electricity predominantly comes from fossil fuels. After all, coal, oil and natural gas combined produce over 65% of electricity across the globe.
With these factors considered, it might be time for the popular consensus that internal combustion engines are 'on their death bed' to be parked. Yes, internal combustion engines will continue to evolve to become more efficient and less polluting, but it looks like they'll be powering vehicles for years to come.
Accelerate your workforce efficiencies with NES Fircroft
NES Fircroft has been supplying innovative workforce solutions to the global automotive industry since 1996. To find out how we can help your automotive business, speak to one of our Automotive recruitment experts today.