Top 4 Employment Trends Recruiters Need To Know About
20 Apr, 2022
3:35
The recruitment world is very dynamic, evolving constantly with varying global market trends...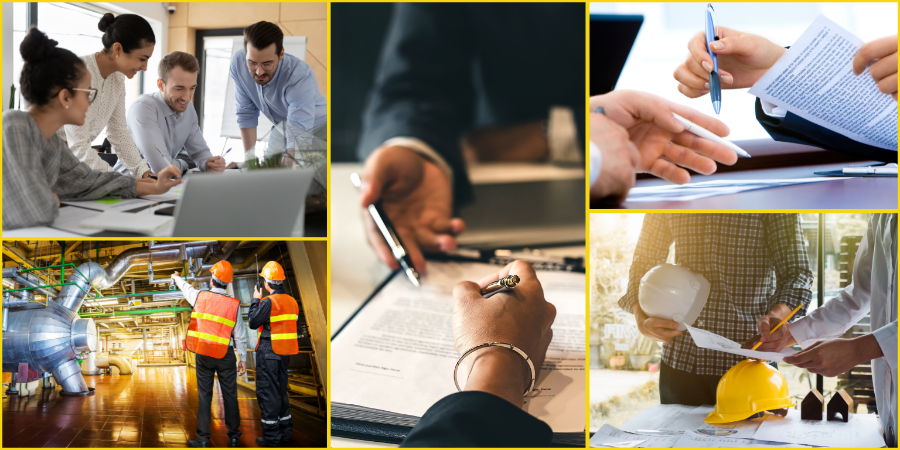 The recruitment world is very dynamic, evolving constantly with varying global market trends and industry conditions.
In recent years, the biggest global factor influencing recruitment was the pandemic. But, as companies recover, and countries are returning to a kind of normal, the sector is facing a new set of challenges.
As highlighted in a Forbes article by Eric Friedman, Founder and CEO of eSkill, the overarching challenge that has emerged out of the pandemic is the need to retain talent and this state of affairs is, of course, influenced by a whole range of factors.
So, what are the key trends affecting the world of recruitment and employment today?

​
1. Shift towards an increasingly candidate-driven market
In recent months, there has been a huge shift towards a more candidate-driven market. This is because there are currently fewer candidates than there are open positions.
This means candidates will generally be receiving multiple job offers. They will have a lot more power when it comes to choosing what job they want, as well as what they want from it. Candidates have more space to negotiate things such as working hours, salary, holidays, and flexible working options.
This also means that employers are having to make much more of an effort to retain employees, attract talent, and stand out from the crowd.
​
2. Streamlining of the hiring process and use of digital screening tools
Whilst this was already a growing trend before the pandemic, the use of digital tools to streamline the recruitment process has been fast-tracked as a lot of companies worldwide were forced to implement home-working policies.
With restricted travel and limitations on face-to-face contact, many companies have had to develop new ways of screening and interviewing candidates. Much wider use of video interviews is expected to stay for the long term, as many companies have chosen to downsize their office spaces and embrace remote working, even if only partial.
Companies have also started to use Artificial Intelligence, Machine Learning, and Automation to sort through candidate applications to streamline their process. Going through applications can be one of the most labour-intensive and time-consuming parts of the hiring procedure.
Using technologies that can immediately identify whether a candidate has the relevant qualifications and experience can save hiring managers a whole lot of time and reduce bottlenecks.
Making more and more use of digital technologies throughout the different recruitment stages is a trend that's set to stay in 2022 and beyond.
​
3. There is a widening skills gap
The growing skills gap has been an increasing challenge in most industries from Oil and Gas and Chemicals to Power and Renewable Energy. This trend has been precipitated in the past couple of years by COVID-19, which led to many losing their jobs or struggling to find employment in the first place.
On the other side of the scale, experienced workers who have accumulated decades of knowledge, are starting to retire. This means companies are struggling to fill positions that require very specific skills that can only be gained with experience.
With different technologies being developed and evolving at an increasingly fast pace, it's becoming very hard to find personnel that can understand, and work with these new technologies.
A study by McKinsey on future workforce needs found that
'nearly nine in ten executives and managers say their organizations either face skill gaps already or expect gaps to develop within the next five years.'
This is something that companies are having to adapt to and make provisions for to remain competitive and afloat.
Businesses have put much more onus on training and developing their employees, as well as developing an internal promotion culture, to ensure that they can retain their talent. This trend is not set to go soon.
​
4. Candidates are changing companies a lot more quickly
The 'Great Resignation' has been a hot topic recently, with the number of voluntary resignations reaching highs all around the world.
This trend, first coined by Anthony Klotz, a professor at Mays Business School (Texas A&M University), started in the United States in early 2021. According to the US Bureau of Labor Statistics, in April 2021, more than 4 million people quit their jobs, and this increased to hit a high of 4.5 million in November 2021.
However, many have pointed out that it wasn't so much that people were leaving their jobs and the employment market rather than people leaving their current positions for something they deemed to be better, whether that be for more flexible hours, remote working, a higher wage, or better career progression.
Companies have had to reassess their old practices and determine which changes brought on by the pandemic they wanted to keep, and which old practices they wanted to revert to.
Generally, companies who haven't taken stock of recent changes in employment practices have found they've lost personnel. Those that have adapted have fared much better, which is an indication of how we can expect the employment trends to evolve in the near- and mid-term future.
​
Pursuing a Career in Recruitment with NES Fircroft
It's an exciting time to join NES Fircroft. We stood strong during exceptionally challenging economic times and managed to strengthen and grow in a marketplace that was shrinking and challenging many of our competitors.
Over the last 2 years, we have not only opened new offices in our traditional markets, but we have successfully diversified our business and transferred our brand into new sectors, alongside undergoing a major strategic business alignment in September 2020.
We are now one of the largest engineering staffing providers in the industry. So, if you're interested in a career in recruitment, want to join an award-winning company, and are determined, ambitious, resilient, and target-driven, check out our latest internal vacancies! We'd love to have you as part of our success story.
​