Top Tips For A Successful Career In Recruitment
13 Apr, 2022
3:28
A career in recruitment is fast-paced, target-driven, and highly rewarding - you can change ...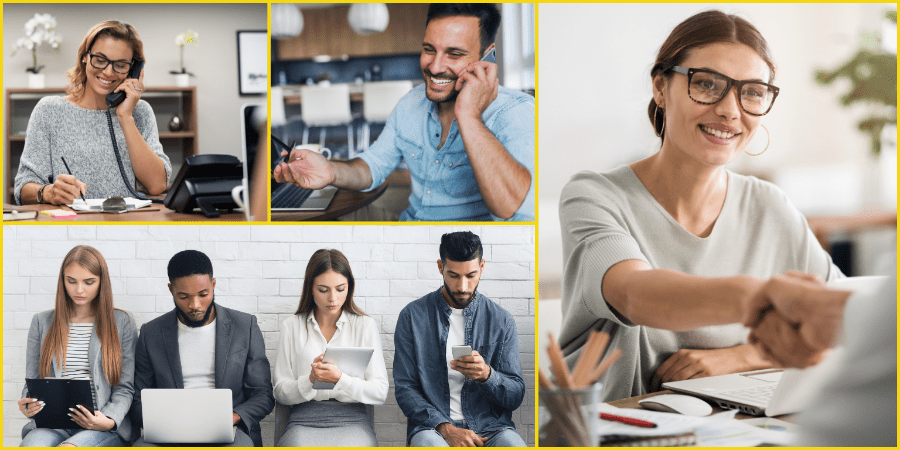 A career in recruitment is fast-paced, target-driven, and highly rewarding - you can change a candidate's life and play a crucial role in a company's growth.
Recruitment careers can also be financially gratifying – most recruitment companies offer excellent benefits with commission structures meaning you get back what you put in.
To succeed, it takes a lot of determination, hard work, and perseverance. So, what does it take to have a prosperous career as a recruiter?
To find out, we spoke with Liam Day, Business Development Manager within the Renewable Energy sector for NES Fircroft, about his work within recruitment and his top tips on how to be successful in your day-to-day job as a recruiter.
​
Have you seen any changes in the way recruiters work since you started your career within this field?
I have worked across 4 continents in the last 9 years, and I have definitely noticed that people are less receptive to cold calls than they used to be.
However, calling someone on the phone will generally be a lot more effective than going back and forth via email or through messages. I would say cold calling still has its place in recruitment.
It's how you go about it that matters the most – a personable and sincere approach concerning a legitimate opportunity of interest is the way forward.
​
How do you initially approach clients and candidates?
I generally have a few different steps I will implement to get in touch with a candidate or a client for the first time.
I'll first give them a call, leaving a voicemail if they aren't able to answer the phone. If I don't get a call back, I might also send them a text message, a note via LinkedIn, or an email – but not all 3! It's important to remain considerate of peoples' time and not to bombard them with messages.
This way, I'm making sure that I'm using different communication roots, in case the person doesn't have access to a particular one for whatever reason.
​
What is the most important thing to remember when calling a client or candidate?
It's important to understand that trying to start a conversation with a client or candidate can take time – understandably, people are busy and not everyone will be actively looking for a new job opportunity or need support from a recruitment company.
Because of this, it's crucial that you call with a goal in mind. Before you press the call button, have a think about what you want to have achieved by the end of your call and how you'll get there. This will give you the best chance of succeeding.
​
What about contacting clients or candidates online or via email?
It's very easy to just copy, paste, and then send out a mass email or message to a whole load of people. However, it's very obvious when someone has done so, and this can come across as insincere.
Although it takes time, try to personalise your messages. If you tailor it to the person you're sending your message to, you'll have a much better chance of standing out from the crowd.
Good candidates and clients will receive lots of messages from recruiters every single day. To put the best chances of getting a response on your side, make sure you understand the person you're trying to get in touch with and send them a message which is individual to them. This will be more likely to resonate with them.
​
How do you increase your chances of getting someone to return your call?
Perseverance is key. There might be a whole host of reasons why someone might not be able to return your call. They might have been busy, may have genuinely missed the call or not known who was calling and preferred not to answer or call back.
I generally try to follow up a call with an email or a LinkedIn message, just to make the client or candidate aware that I tried to reach them, and to let them know how they can call me back, should they wish to.
​
What would you NOT recommend a recruiter do when contacting someone?
Know when to stop. Whilst you shouldn't feel defeated if you don't get a response from a client or a candidate immediately, you should also know when you've given it your best go and they're just not interested.
Too often, recruiters fall into the trap of repeatedly calling or messaging someone, which will just annoy the person and cancel out any potential future discussions.
Just because someone isn't interested in a new job or hiring a recruitment partner doesn't mean they won't be further down the line. Leave them your contact details, thank them for their time, and let them know you're always happy to hear from them in the future.
​
Pursuing a Career in Recruitment with NES Fircroft
It's an exciting time to join NES Fircroft. We stood strong during exceptionally challenging economic times and managed to strengthen and grow in a marketplace that was shrinking and challenging many of our competitors.
Over the last 2 years, we have not only opened new offices in our traditional markets, but we have successfully diversified our business and transferred our brand into new sectors, alongside undergoing a major strategic business alignment in September 2020.
We are now one of the largest engineering staffing providers in the industry. So, if you're interested in a career in recruitment, want to join an award-winning company, and are determined, ambitious, resilient, and target-driven, check out our latest internal vacancies! We'd love to have you as part of our success story.