What Does The Future Of Wind Turbine Technology Look Like For Engineers?
11 Sep, 2019
4:52
Wind power is a vitally important component in enabling our planet to create more sustainabl...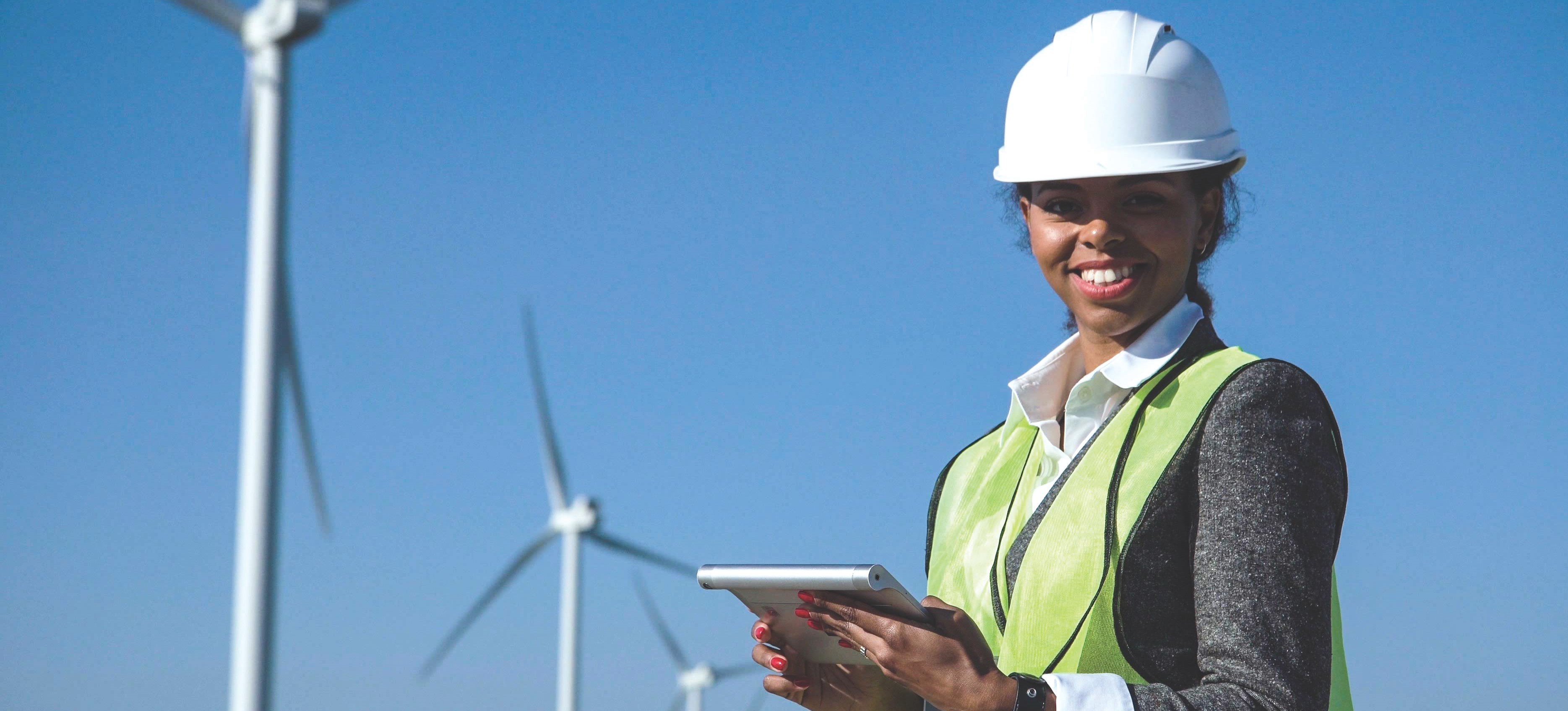 Wind power is a vitally important component in enabling our planet to create more sustainable sources of power generation. Generally, the renewable energy industry is expanding with many countries setting ambitious targets for growth, such as Scotland who aspires to get 100% of their electricity from renewable sources by 2020. This surge is creating plenty of renewable energy job opportunities for skilled engineers, whilst simultaneously pushing innovation within wind power technologies so processes can become more efficient and a larger amount of power can be generated from sustainable sources.
But where does this innovation leave the wind industry and the engineers that work within it?
The first wind turbines
Wind turbine technology has been present in human history for centuries, with the earliest known windmills used for grain and water pumps in A.D 500-900.
But it wasn't until the late 19th century that the first turbines designed specifically to generate renewable energy began to emerge across Scotland, Denmark and the USA. The purpose of these wind turbines was to generate electricity in areas that were hard to reach for regular power systems. These early turbines weren't much different from what we see now within the wind industry. Simply put, they possessed two or three blades, which had a similar appearance to a propeller on an aeroplane, which would generate power when the wind caused the blades to turns around a rotor. This rotor would be connected to a generator that then created electricity.
Things have moved on since then, and in the last 40 years, turbine technology has been harnessed to generate electricity on much larger scales to feed into existing power grids. The world's first wind farm was constructed in the 1980s in New Hampshire, USA, this consisted of 20 turbines but due to developers overestimating the wind resource available, this wind farm was rendered a failure.
Later wind farms in the 1990s were much more successful in the USA, Denmark and the UK and were able to power a small number of homes, paving the way for the impressive wind farms in use across the renewable energy industry today.
Modern wind turbines
The wind turbines of today are considerably and continually improving from those first trialled in the 80s and 90s. We're increasingly seeing turbines become more cost-effective, more reliable and capable of much more power production – today's turbines are considerably larger with a greater power generation capacity of up to 12MW!
Improved power generation capabilities from Wind is great news for the energy industry
As the technology matures, advancements are on the horizon that will extend wind project lifespan whilst simultaneously lowering the operational costs.
Some of the main areas of innovation are:
Longer and lighter rotor blades – with some reaching 95 metres long
Blades with curved tips that are designed to take maximum advantage of all wind speeds
Blades that are better able to withstand the stresses of high-altitude wind and taller towers
Performance-optimising control systems
More reliable gearboxes
Digitalisation of processes
​Digitalisation - the future of wind turbine technology​
Turbines, at present, are not very digital. But as technology, in general, evolves to become more sophisticated, there are lessons the wind industry can learn from and use to adapt their operations. For example, with the recent bandwidth upgrade from 4G to 5G, offshore wind turbines can now communicate with geographically far removed asset owners much faster.
As well as this, as 'the cloud' becomes a safer space to store larger amounts of data, the wind industry can take advantage of this to allow turbines to store an increased amount of analytics than before. With more data comes further insight into the health of the turbine. However, with this an increased amount of admin is needed – it's no good having in-depth analysis if no one can interpret it. This will open up more job opportunities and areas for diversification for skilled technicians. Another route for data interpretation is the use of intelligent AI systems. This is something the wind industry can utilise it to take out some of the manual admin from the workforce and replace it with a digitalised process.
Drone use is also another technological advance the wind industry is leveraging. With drones, photos can be taken remotely and autonomously without the need for a pilot, cloud computing can then stitch these images together, before finally passing them over to an AI system that is programmed to identify any problems with the blade i.e. – cracks, for example. This highly digitalised process means maintenance issues can be identified at an early stage, enabling technicians to be deployed before the problem becomes serious enough to warrant shutting down the turbine.
Digitalisation is not restricted to the technology of the wind turbine itself, it expands across the industry with ideas such as an intelligent 'smart grid' developing.
Digitalisation doesn't just stop at the wind turbines themselves…
​
Most people have heard of 'the grid' which is a network of transmission lines, transformers and substations that deliver electricity from its source, such as a wind farm, to your home. The origins of this engineering marvel date back to the 1890s and although it has been improved over time, it now must evolve further to keep up with society and become digital.
In essence, the smart grid is a digital technology that enables communication between the utility provider and the customer. It consists of a series of computers, automated process and new technologies working together to create a responsive grid. For example, if there is an emergency such as a blackout, the smart grid technologies can detect this and isolate the problem, containing it before it grows to become a large-scale blackout.
The premise of the smart grid is a huge industry-level change that will take a decade to implement, but it will bring great rewards such as, the ability to predict demand and coordinate storage at multiple levels. It could be used to tell the turbines in a wind farm when to run; dependent on what the current demand for energy is, meaning energy usage becomes much more efficient and cost-effective.
What does digitalisation mean for engineers?
The latest innovations and digital transformations are fantastic news for an industry that's set to go from strength to strength. As processes become digital, analytics become more accessible, more comprehensive, and easier to interpret, enabling the energy industry, and in particular, wind farms, to leverage a more cost-effective operation that realises increased power output. But what does this mean for the engineers that work in wind power?
'Engineers with technical skills – such as mechanical, electrical and control & instrumentation, blade and turbine technicians – will be needed increasingly, to support growth. But engineers should expect required skillsets to now include large elements of IT / network system skills, as areas such as fault findings and systems / performance monitoring are done through electronics, rather than mechanical, means.

Furthermore, and in conjunction with the increase in wind turbine scale, the offshore wind industry will continue to develop tomorrow's innovators, particularly in areas such as vessels and logistics, subsea cables and transmission, foundations, turbines, artificial intelligence, robotics and data analytics and will naturally require the skills to underpin it.'
James Pipe, NES Global Talent Sales Director


NES and Wind Power
NES Global Talent has over 20 years' of experience supporting the Renewable Energy industry and we solve staffing challenges for our clients across the globe. Our dedicated wind team has an in-depth understanding of the challenges facing the industry and can mine our extensive global network to find you the talent you need, so if you have an offshore or onshore wind staffing requirement, get in touch with our experts today.
We are already working on some of the world's most exciting renewables and wind projects so we're best placed to find the right placements for the right candidates. From solar power to wind farms, we have plenty of renewable energy job opportunities for skilled engineers looking to enhance or start their career in the wind industry.