Why The 2020s Will Be The Decade Of Hydrogen
08 Oct, 2020
3:41
As the United States marks National Hydrogen and Fuel Cell Day, Thilo Grams, Director of NES...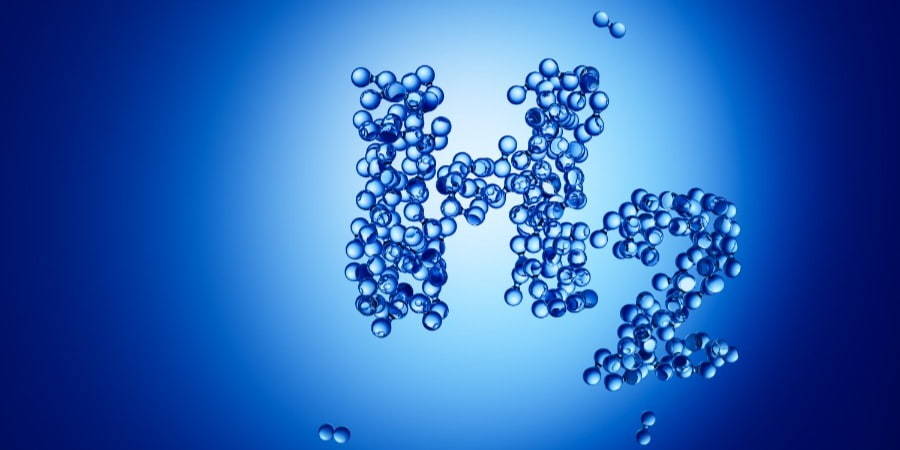 As the United States marks National Hydrogen and Fuel Cell Day, Thilo Grams, Director of NES Fircroft, Germany, explains why the 2020s will be the decade of hydrogen.
Hydrogen is the simplest and most abundant chemical substance in the Universe, but why is
it now becoming one of the most talked about energy sources in the world? And more importantly how is it going to become one of the most used fuel sources on earth?
In order to understand the significance of hydrogen as an emerging fuel source it's important to understand whose driving its adoption.
The Hydrogen Council
The Hydrogen Council, a global CEO-led initiative of 81 leading energy, transport and industry companies,
was launched at the World Economic Forum in Davos in 2017. The council's membership is made up of huge global conglomerates who have a long-term vision to develop the hydrogen economy.
By 2050, The Hydrogen Council believe hydrogen could:
account for almost one fifth (18%) of final energy demand from households and business

lead to annual sales of $2.5trillion

prevent the release of six billion tonnes of carbon dioxide

create 30m jobs
The council has declared that the 2020s will become the decade of hydrogen and it would be hard to argue with the fact that it's got off to a very strong start.
Germany leads the way
At the start of June, Germany passed into law its national hydrogen strategy, a €9bn plan to deliver strong and sustainable hydrogen production in Germany at gigawatt scale.
It's fair to say that the uptake of hydrogen is being accelerated by the coronavirus crisis and the actions that Governments and businesses are taking to help drive the recovery from the global pandemic.
In fact, Germany's national hydrogen strategy is part of a €130bn stimulus package to help the German economy to build back better from COVID-19.
The strategy provides a roadmap that Germany will follow including outlining 38 measures that the Government will take to create strong and sustainable domestic hydrogen production by 2023.
Along the roadmap there are some hugely exciting projects including:
Plans to create the world's largest hydrogen pipeline by 2030 - a1200-kilometre hydrogen grid created using converted former natural gas pipelines.
As a global business with 50 years' history sourcing talent for the energy sector NES are particularly excited about these two projects as they provide an opportunity to attract the best energy talent in the world. NES is at the forefront of the global energy and gas sector and our global network of offices often collaborate to help source the best talent. For example NES teams in the UK and Germany are already supporting clients in the Hamburg area with specialised staff in the liquid natural gas area to support the engineering and construction of a new $576m LNG terminal.
While still in its infancy the growth of hydrogen is going to attract a lot of talented leaders and emerging engineering expertise.
Japan invested early
Japan began investing in research and development to support low-cost, zero-emission hydrogen production six years ago and became the first country to create a hydrogen strategy in 2017.
The Japanese Prime Minister, Shinzo Abe, said it was his aim to reduce the production cost of hydrogen by 90% to make it cheaper than natural gas by 2050.
In March this year Japan opened the world's first green electric power station in Fukushima and expects the domestic market to grow 56-fold to be worth $3.82bn by the end of this decade.
Back in Europe there are fresh reasons to get excited about hydrogen. In the UK 42 British businesses wrote to Chancellor Rishi Sunak saying they stand ready to invest £1.5bn in hydrogen projects in order to decarbonise the economy and create thousands of new jobs and called on him to support the creation of a UK hydrogen strategy.
Developments are starting to gather pace quickly with the Government announcing that the UK's first research, development and testing centre for hydrogen transport will be based on Teesside. The National Hydrogen Transport Centre now sits alongside plans to build the world's largest hydrogen refuelling station in Teesside.
Meanwhile the EU's hydrogen strategywas launched in July. The strategy highlights how hydrogen can help the 27 member states to recovery from COVID-19 and increase the hydrogen sectors turnover 70-fold to 140bn by 2030, creating 140,000 new jobs.
The EU's strategy is to focus the development of hydrogen for sectors that are difficult or expensive to decarbonise like steel, chemical, cement and fertiliser sectors as well as hydrogen becoming a fuel source for aviation, shipping, rail and coaches.
Both Japan and Germany are looking to develop alternative fuel sources to provide energy security and certainty. However, countries with more abundant and diverse energy resources are also taking a significant interest including France and the energy powerhouse of Norway, two countries which have both committed to
reaching net zero carbon emissions by 2050.
Hydrogen represents a sizeable opportunity
Hydrogen represents a huge opportunity for oil and gas and energy companies of all shapes and sizes as the world transitions to cleaner energy sources.
While the fuels of the future may be different it's clear that next generation of clean power projects will require the same world-class engineering, construction, and management talent as oil and gas projects have done over the past 50 years.
Delivering such large and complex new energy projects will require recruitment partners who can access the deepest pools of talent and mobilise them on to the mega-projects of the future.
A look at the list of businesses strategically and significantly investing their time and resources in hydrogen tells you that the future will almost certainly be focused on hydrogen!
Support from NES Fircroft
If you're interested in learning more about the Renewable Energy Industry, browse the rest of our Renewables blogs or check out our Power and Renewables podcast series.
NES covers recruitment across many sectors meaning we have supported clients and candidates across a number of industries for the last forty years in good and challenging times. If you need support contact your local NES representative.