10 Oil & Gas Projects To Watch In SE Asia Right Now
24 Jul, 2019
8:30
Energy is a 'master resource' for all other forms of economic development and expansion; and...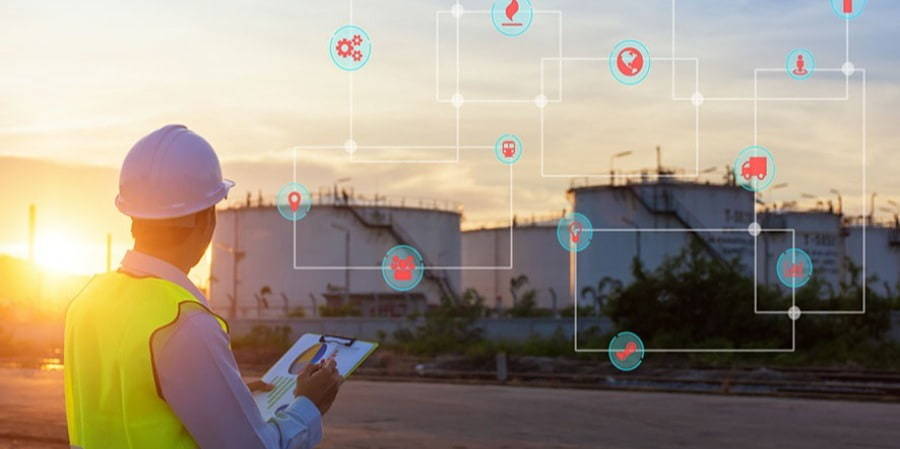 Energy is a 'master resource' for all other forms of economic development and expansion; and nowhere is this truer than Southeast Asia where rapid growth is spurring a huge demand for energy. Amongst the ten countries of ASEAN (Association of Southeast Asian Nations) energy demand has grown by 60% over the past 15 years. Looking ahead, the region's energy demand is expected to grow by two-thirds by 2040, with Asia as a whole accounting for half of all the global growth in natural gas consumption and more than 80% of the increase in oil consumption, according to the IEA's recent World Energy Outlook.
Facing such a huge increase in energy demand, the countries of SouthEast Asia are rolling out a series of ambitious projects to exploit their hydrocarbon resources.
These are the 10 Oil & Gas projects to watch in SouthEast Asia right now:
Pulau Muara Besar Refinery & Petrochemical Complex (Phase 2)
Location: Brunei Darussalam
Cost: $12bn (approx.)
Start-Up: 2022
Being developed by China's Hengyi Industries, Phase 2 of the Pulau Muara Besar Refinery & Petrochemical Complex will see the construction of 14 million tpa (281,150 bpd) refinery as well as units to produce 1.5 million tps of ethylene and 2 million tpa of paraxylene (PX).

The expansion of the refinery and complex comes at a time when Brunei Darussalam is seeking to further develop its downstream sector and take advantage of its geographically advantageous position for the export of refined products.

It is understood that the construction of phase 2 of the project will begin later this year, with completion scheduled for 2022. Once operational Hengyi has committed to ensuring that 50% of future jobs (or 1,665 placements) at the complex will be reserved for Bruneians.
Long Son (No. 3) Refinery
Location: Vietnam
Cost: $8bn (approx.)
Start-Up: 2021
Following the development of the Dung Quat and Nghi Son refineries, state-owned PetroVietnam is pursuing the development of its Long Son refinery which will be located in Ba Ria-Vung Tau province, around 100 kilometres east of Ho Chi Minh City. Covering an area of approximately 460 hectares (1136 acres) the Long Son refinery will have a capacity of 200,000 barrels a day, producing liquefied petroleum gas, non-leaded petrol products, diesel, kerosene and sulphur. Some of the crude that will be refined at Long Son will be imported from the Middle East, to supplement Vietnam's own domestic supply lines.

The Long Son refinery project has met with several delays to-date related to site clearance, as well as challenges related to finding an appropriate project partner. Although officially still at feasibility stage, the project is expected to begin construction soon with start-up expected in the fourth quarter of 2021.
Vietnam Gas Project
Cost: $6.8bn (approx.)
Start-Up: 2021
Looking to exploit Vietnam's significant offshore natural gas reserves, PetroVietnam in collaboration with PetroVietnam Exploration Production Corporation (PVEP), Mitsui & Co, and PTT Exploration and Production (PTTEP) is the process of developing the Kim Long, Ac Quy, and Ca Voi Gas Fields under the title of the Vietnam Gas Project.

It's a project which has received backing from the very top levels of Vietnamese politics with Cao Quoc Hung, Deputy Minister of Industry and Trade commenting that, "The project will deliver an essential source of gas for the stable development of the South Western area of the South of Vietnam. It will enable the development of local industries and significantly contribute to the energy security of Vietnam and boost local socio-economic development."

The field development will comprise of a large central processing platform (CPP), a living quarters platform, a flare tower, a bridge, five wellhead platforms (WHP), infield subsea pipelines and a floating storage and offloading (FSO) vessel. The total weight of the CPP will be around 10,000 tonnes with each WHP weighing in the region of 2,000 - 5,000 tonnes. The living quarters will be able to house around 180 individuals.

It has been estimated that production from these fields will be 640 MMcf/d of gas and 21,000 b/d of liquids. The gas will be transported via a new 400km trunkline to the onshore O Mon district. Start up of the project is expected to take place in 2021.
​NES Fircroft has an office in Ho Chi Minh City offering jobs across the whole energy spectrum and is excited to support the country's energy ambitions.
Indonesia Deepwater Development
Cost: $6bn (approx.)
Start-Up: 2024
Indonesia is another SouthEast Asian country looking to exploit its natural gas resources to help meet growing domestic energy demand. The Indonesia Deepwater Development is perhaps the most extensive and highest profile of these efforts.

Being developed by Chevron along with partners Pertamina, Eni Indonesia and Sinopec, the Indonesia Deepwater Development is focused on the Gendalo, Gehem, Bangka and Gandang fields which are situated in the Kutal Basin in water depths ranging from 610 to 1,829 metres.

According to early plans, the project will be developed in two stages. Stage one will see the development of the Bangka field, tied back to West Seno, while stage two will develop the Gendalo, Gehem, and Gandang fields. The project will require the procurement and installation of 630 kilometres of pipelines, 80 kilometres of umbilicals, and up to 120 subsea flowline connections.

Up to 4 Tcf of recoverable gas reserves are estimated to be in-situ, with peak production from the Indonesia Deepwater Development project likely to be 1.12 Bcf/d of natural gas and 31,000 boe/d of condensate. According to the project partners, gas from the fields will be fed to the Bontang LNG plant.
Sriracha Refinery Expansion & Upgrade
Location: Thailand
Cost: $4.8bn (approx.)
Start-Up: 2024
Based at Laem Chabang in the Chon Buri province, the Sriracha Refinery has been Thailand's main heavy oil producer since 1967, with a maximum rated capacity of 174,000 barrels per day, over 100 crude and finished oil tanks, capacity to handle tankers of up to 120,000 tons and three jetties delivering up to 8,000 tons of oil and chemical products.

It's now set to be upgraded by operator ThaiOil to transform the existing facility into an environmentally-friendly producer as part of their Clean Fuel project. The upgraded facility will produce higher quality, higher margin transportation fuels including diesel and jet fuel.

It will have its crude processing capacity increased to 400,000 bpd.

To accomplish the project, two crude distillation units (CDU) will be decommissioned and replaced with a new 220,000 b/d CDU. Contracts have also been awarded for the construction of a vacuum gas oil hydrocracker, a residue hydrocracker, a hydrogen manufacturing unit, a naphtha hydrotreater, a diesel hydrodesulphurisation unit, a sulphur recovery unit and an electric power plant fuelled by residue pitch.

Despite some delays, the project is due for start-up in early 2024.
Petronas Floating LNG 2 (PFLNG Dua)
Location: Malaysia
Cost: $2.5bn (approx.)
Start-Up: 2020
The Petronas Floating LNG 2 project will see the construction of a 1.5 million tonnes per annum floating LNG production plant located within the South China Sea off the coast of Sabah, Malaysia.

The front end engineering design (FEED) study for the project commenced in 2012 and was performed by two separate companies: the MODEC, CB&I Nederland and Toyo Engineering consortium, and the JGC, Samsung Heavy Industries (SHI), JGC (Malaysia) and SHI (Malaysia) consortium. The latter consortium was eventually awarded the EPCIC contract in January 2014.

As the name suggests the Petronas Floating LNG 2 will be the second facility to exploit the substantial natural gas reserves located within the deepwater Rotan field. Once the FLNG has been completed and commissioned in the first half of 2020 it will be moored at the Rotan field using an external turret and where it will operate for 20 years without dry docking.
Mee Laung Gyaing LNG Plant
Location: Myanmar
Cost: $2.5bn (approx.)
Start-Up: 2021
With economic growth and and increasing population, Myanmar are facing expected shortfalls in power generation within the next few years. To overcome these, the government is looking to launch a series of new LNG terminals that will generate power from natural gas supplied by floating storage regasification units (FSRU).
The largest of these new terminals will be located in Mee Laung Gyaing, on a remote stretch of coast north of Chaungtha in the Ayeyarwady Region. The Mee Laung Gyaing gas-fired power station is intended to have a 1,309 MW capacity.
The station will use imported LNG as feedstock, which will be kept in an FSRU unit located 1.6km offshore, where 80,000 tonne tankers will be able to dock and offload LNG.
The initial contract was put forward in February 2018. It's hoped that Phase 1 will take around 36 months to complete, with the plant commencing full capacity production by 2021.
Batangas LNG Import Terminal
Cost: $2bn (approx.)
Location: Philippines
Start-Up: 2021
Look at almost any of the Philippines' energy trends since 1990 through till today and you'll notice once one common feature. Everything is travelling in an upwards direction. Whether it's energy production, net energy imports, electricity consumption or total primary energy supply, over the past 30 years the Philippines has become an avid consumer of energy. It seems a fairly safe bet these trends will continue, so the forthcoming Batangas LNG Import Terminal is being constructed at a crucial moment for the island nation.
The import terminal will primarily provide fuel for five nearby power plants that can produce up to 3,211 MW and which currently run on Malampaya gas which is expected to be depleted by 2024. The terminal is also expected to include a 5 mtpa LNG storage facility and two more gas-fired power plants.
The Philippine National Oil Company (PNOC) which is the operator of the project states that the plant will be built in two phases; the first phase will include a 3 mtpa capacity floating storage and regasification unit (FSRU). The second phase will include onshore facilities, including storage, regasification, power plant and distribution facilities.
With First Gen Corp and Tokyo Gas having signed a preliminary agreement to jointly develop the project back in December 2018, and first ground being broken by First Gen in May of this year, the project is expected to begin commercial operations in 2021.
Jurong Island Refinery Expansion
Location: Singapore
Cost: $2bn (approx.)
Start-Up: 2023
ExxonMobil's Singapore refinery, located on Jurong Island is the oil & gas supermajor's largest integrated manufacturing complex, with a capacity of around 592,000 barrels per day of Group II base stocks. The company made the Final Investment Decision in April 2019 for an expansion project that will enable the facility to convert fuel oil and other residual crude products into higher value lube base stocks and distillates.

The expansion will increase the capacity of Group II base stocks by 20,000 bpd and add the capacity to increase production of cleaner fuels with lower sulphur content by 48,000 bpd.

The Group II base stocks will enable customers to blend lubricants that satisfy more stringent specifications, help reduce emissions, and improve fuel economy and low-temperature performance. The base stocks delivered by the facility wiill include EHCTM 50 and EHCTM 120 grades plus a new high-viscosity Group II base stock to meet increasing demand in the Asia-Pacific region. The additional cleaner fuels will include high-quality ExxonMobil marine fuels.

ExxonMobil and the Singapore government have highlighted the many opportunities for local companies and workers that this expansion will create. Construction is set to begin in the second half of this year, with startup of the expanded facility due for 2023.
Sihanoukville Oil Refinery
Location: Cambodia
Cost: $1.6bn (approx.)
Start-Up: 2022
Representing Cambodia's first foray into the downstream oil and gas industry, Sihanoukville will the country's first oil refinery.

Situated on a 350 hectare plot at Kampong Som within a boundary of the Preah Sihanouk province and Kampot province, the project will have an annual refining capacity of 5 million tonnes per annum (100,000 b/d). The China National Machinery Industry Corporation (SINOMACH) which is the main developer of the project states that the Sihanoukville Oil Refinery will be built in two phases. The first phase will have an annual production of 2 million tonnes of crude per annum (40,000 b/d), whilst the second phase unit is set for completion in 2022 and will increase the refinery's capacity to 5 million tonnes.

With Cambodia using around 48,000 barrels of petroleum a day (as of 2016), the country's first refinery should help move the small nation towards a degree of energy autonomy.
Rising confidence amongst Asia's Oil & Gas operators means lots more jobs for technical and engineering professionals
With the oil price stabilising and energy demand continuing to grow we're seeing a boost in confidence amongst Asia's Oil & Gas operators, resulting in a loosening of cost control, the sanctioning of capital intensive projects, and of course more oil and gas jobs!
This positive outlook is best reflected in A test of resilience a report released by DNV GL earlier this year which focused on the Asian Oil & Gas industry:
29% of senior hiring managers and project leaders stated that they would be increasing headcount in their organisations this year, up from 19% in 2018 and 10% in 2017.

More than half of the respondents (51%) expected to see a greater use of contractors this year (in comparison to 39% globally).
With confidence returning, upstream and downstream operators expecting to increase both their headcounts and their use of contractors, as well as a strong pipeline of new projects on the way, now's the time to look for your next job in Asia's thriving Oil & Gas industry!

Work on SouthEast Asia's Oil & Gas projects with NES Fircroft
As the leading provider of recruitment and workforce solutions to the Asian Oil & Gas industry, NES Fircroft is well placed to help drive your business forward. Our network of offices across the continent stretches from Japan to Indonesia and our experienced teams will help you to navigate the market and access the very best oil and gas professionals.

Since 1970 we've served some of the most well-known Oil & Gas companies, from supermajors to niche independents and national oil companies. Open up a world of opportunity and register your CV / resume with NES Fircroft today and be the first in line to secure your next technical job.