10 Upcoming Oil & Gas Projects In Europe That You Need To Know About
11 Dec, 2019
6:47
Recent reports have shown that Oil & Gas production in the North Sea has reached a seven...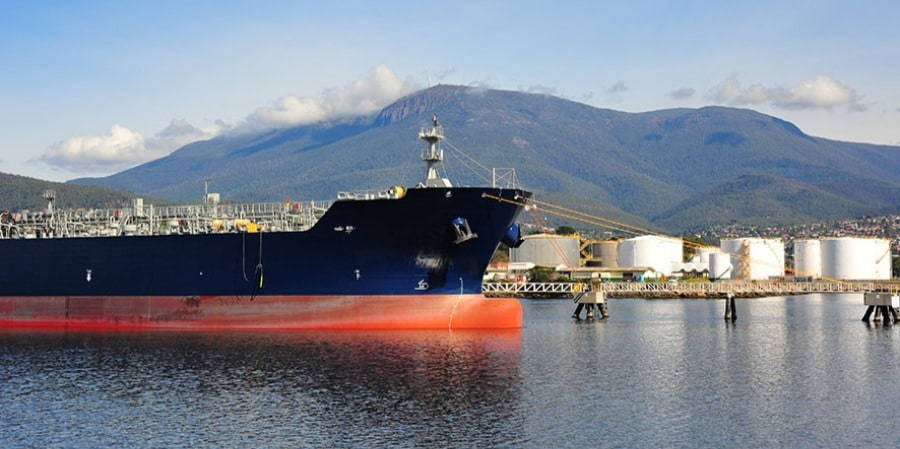 Recent reports have shown that Oil & Gas production in the North Sea has reached a seven year high, and that with a shift in technologies and workforce, the industry will require a further 25,000 new workers by 2025. With the North Sea remaining the largest source for European Oil & Gas, there are a number of huge projects currently in development throughout the region. Add in the multiple drilling projects, plants and pipelines being constructed around the Eastern Mediterranean, and there's a wealth of opportunities across Europe.
These are the ten biggest Oil & Gas projects in Europe that you need to know about:
Johan Sverdrup Development (Norway)
Value: $10.345 billion
Startup year: 2019
The Johan Sverdrup field is one of the largest oil fields on the Norwegian continental shelf, with expected resources of 2.1-3.1 billion barrels of oil equivalent.

Located 160km west of Stavanger, the development consists of two major discoveries - Avaldsnes and Aldous Major South that were later discovered to be one single field.

The field is due for development in multiple stages. The first comprises four bridge-linked platforms - a process platform, drilling platform, riser platform and living quarter - along with three subsea water injection templates. The platforms will have steel jackets that are linked by bridges and each will be designed to facilitate future development.

Phase two is said to include a new standalone processing platform and a new wellhead platform. Later developments could include a further wellhead platform and subsea templates.

On March 22nd 2019, the final installation of Phase 1 was completed, with a record breaking single lift completed by the heavy lift vessel Pioneering Spirit fitting the 26,000 tonne processing platform into place, followed by the 18,000 tonne utility and living quarters topside.

With the field centre complete, the Johan Sverdrup Phase 1 has now entered its final commissioning phase, with startup expected as early as September 2019. This initial phase is expected to recover between 1.4 billion and 2.4 billion barrels. Over the field's 50 year lifespan, it has an anticipated plateau production of 550,000-650,000 boe/d field capacity.
Rosebank & Lochnagar Oil & Gas Fields (UK)
Value: $6 billion
Startup year: 2026
The Rosebank/Lochnager discovery well, drilled in 2004, produced 6,000 barrels per day of light oil from a 24 metre thick deposit approximately 126km from the coast of Shetland.

It's considered to be one of the biggest prospects in the UK Continental Shelf, with an expected 530MMbbl of recoverable oil.

The project is still undergoing planning. In January 2019 Equinor purchased Chevron's 40% stake in the field, to take over as operator. The company are now expected to enter pre-FEED in the coming months, and claim that first oil is expected in 2026.

According to Equinor, the development plan will utilise an FPSO vessel and subsea infrastructure, mimicking the design of the Johan Castberg field. They expect peak production to be around 100,000 b/d. As of May 2019, the company is understood to have initiated informal talks with potential bidders for the EPC contract for an FPSO.
Johan Castberg Field (Norway)
Value: $6 billion
Startup year: 2022
Located in the Barents Sea, approximately 100km north of the Snøhvit-field, the Johan Castberg field development project consists of three oil discoveries: Skrugard, Havis and Drivis.
The proven volumes are estimated to be between 400 and 650 million barrels of oil.

Operated by Equinor the company plan to develop the field using an FPSO production vessel with additional subsea solutions. The turret-mounted FPSO is expected to be 295m long with a beam of 54m, with a total liquids handling capacity of around 245,000 bpd. It will be designed to handle around 190,000 bbl/d of oil, 290 MMcf/d of gas and store 1.1 MMbbl of crude.

In addition, the FPSO will include living quarters for up to 140 people, and will be powered by gas turbines rather than power-from-shore.

The subsea infrastructure is expected to include 14 templates, 14 riser bases, 19 plems and plets, 17 tie-in tees and 45 riser and floater anchors. Infield pipelay scope includes 33km of pipe-in-pipe production lines, 18km of flexible water injection lines and 35km of gas injection lines with 37km of umbilicals and 16 risers.
FPSO tow out and hook up is due to be carried out in 2022, supported by Global Maritime. Oil production is expected to continue until 2046.
Cyprus-Greece Gas Pipeline
Value: $6 billion
Startup year: 2025
An Eastern Mediterranean underwater pipeline running between Cyprus and Greece was determined to be feasible in 2012.
The proposed pipeline will be 1900km in length, directly connected East Mediterranean resources to Greece via Cyprus and Crete with the aim of securing security of supply. It will have a transport capacity of 16 Bcm/y from the off-shore gas reserves in the Levantine Basin as well as from the potential gas reserves in Greece.
The pipeline will be comprised of the following sections:
200km offshore pipeline from Eastern Mediterranean sources to Cyprus

700km offshore pipeline connected Cyprus to Crete Island

400km offshore pipeline from Crete to Peloponnese, Greece

600km onshore pipeline crossing Peloponnese and West Greece
The project is currently undergoing FEED work with contractors set to carry out detailed marine surveys along the pipeline route. Current estimates are for the pipeline to be completed by 2025.
Wisting Central Oil Discovery (Norway)
Value: $5.9 billion
Startup year: 2026
Located in the northern Barents Sea, the Wisting oil field was discovered in 2013 by the Wisting Central exploration well, using a Leiv Eiriksson semi-submersible rig to drill to a depth of 905m. The exploration well encountered approximately 60m of net light oil pay.
From further studies of the area, the discovery is estimated to include up to 1.2 billion barrels of oil in place, with recoverable volumes currently expected to be 440MMbbl.
Currently the project is at the design stage, with discussions ongoing between OMV and Equinor over the operatorship of the development. It's expected that the development will involve 19 producer wells and 15 water injection wells leading to an FPSO with a processing capacity of 150,000 b/d of oil and a storage capacity of 1 MMbbl.
If an agreement can be reached between OMV and Equinor, the project is expected to start up in October 2026.
Mariner Heavy Oil Field (UK)
Value: $5.8 billion
Startup year: 2019
Discovered in 1981, approximately 150km east of the Shetland Islands, the Mariner Heavy Oil Field was at the time a difficult prospect for oil & gas companies, due to the areas low flow rates and other technical challenges. However, an investment decision worth £4.5 billion was made by Equinor (then Statoil) in December 2012 - the largest capital commitment to the UK Continental Shelf in more than a decade.
Thanks to advancements in technology, Equinor have been able to put together a concept for commercial production of the field, utilising a production, drilling and quarters (PDQ) platform based on a steel jacket, Mariner A, with a floating storage unit (FSU), Mariner B.
Drilling will be carried out from the Mariner A drilling rig, with a jack-up rig assisting for the first 4 years.
Equinor expect the field to deliver a long-term cash-flow over 30 years. The development's expected to produce over 300 million barrels of oil with an average plateau production of around 55,000 barrels per day.
The project is currently expected to start up in the 4th quarter of 2019.
Martin Linge (Hild) Heavy Oil & HPHT Gas Field (Norway)
Value: $5.7 billion
Startup year: 2020
Despite oil being discovered at the Hild field in 1975, with five gas discoveries coming later, a development plan wasn't confirmed until 2012.
Later renamed the Martin Linge field, it's located 42km west of Oseberg, in a water depth of 115 metres. The field is estimated to hold reserves of 145 million boe with a possible upside up to 200 million boe.
Development involves a wellhead, production and accommodation platform housing 95 people, handling 10 production wells and one injector well. A separate jack-up rig will be located alongside the platform and used to carry out production drilling.
The platform will be linked to an FSO with a storage capacity of 620,000 barrels.
Equinor confirmed in July 2018 that the all four modules of the platform had been installed. Startup is expected for Q1 of 2020, with an expected field life of 30 years.
Trans Adriatic Pipeline (TAP) (Greece)
Value: $5.5 billion
Startup year: 2020
The Trans Adriatic Pipeline (TAP) is intended to open up the Southern Gas corridor and diversity Europe's energy supply by transporting Caspian natural gas to Europe.
The proposed route will begin near Kipoi, on the border of Turkey and Greece where it will connect with the Trans Anatolian Pipeline (TANAP), crossing Northern Greece, Albania and the Adriatic Sea, and ultimately connecting to the Italian natural gas network.
The pipeline will cover 878km and will initially be able to carry 10 billion cubic metres of gas per year, with the option to expand to 20 billion cubic metres.
In March 2019, Enagas reported that the project was 85% complete. It's expected to begin transporting gas in the first quarter of 2020.
Culzean HPHT Gas & Condensate Field (UK)
Value: $4 billion
Startup year: 2019
The Culzean discovery is a high-pressure, high-temperature gas field located around 145 miles east of Aberdeen at a water depth of approximately 90m.
The field will be developed through three bridge-linked platforms comprising a 12 slot wellhead platform (WHP), a central processing facility (CPF) and living quarters. It will initially feature six production wells and a water injection well.
Production condensate will be exported by shuttle tanker via a newly built floating storage and offloading vessel (FSO), which will be connected by a 8/14-inch, 3.5km pipe-in-pipe line.
The development is expected to have a peak production rate of 400 to 500 million standard cubic feet per day, which will provide for around 5% of the UK's total gas consumption.
It's expected to create more than 400 direct jobs and have a lifespan of 13 years.
Aphrodite Gas Field (Cyprus)
Value: $3.5 billion
Startup year: 2023
The Aphrodite Gas Field is part of the exploratory drilling block 12 in Cyprus' Exclusive Economic Zone, located 160km south of Limassol.
It's been estimated that the block contains over 4.5 Tcf of natural gas and 9 MMboe of condensate within five reservoir sands.
It's operated by Noble Energy, who plan to develop the field using an FPSO vessel with an output capacity of 800 MMcf/d. As well as supplying domestic gas to Cyprus, an agreement has been signed between the governments of Cyprus and Egypt for an additional subsea natural gas pipeline that will supply gas to Egypt where it can then be exported to the EU as LNG.
Shell, as a 35% owner of the field, is understood to be working towards a deal to transport gas from the field to its Idku LNG export plant via a subsea pipeline.
Startup is expected for 2023.
Secure a job in the European Oil & Gas sector
NES Fircroft has 90 years' combined experience in recruiting engineering and technical professionals for the Oil & Gas industry. We have a network of offices across Europe and are poised to support our client's energy projects.
View our latest oil and gas jobs or register with us to keep up with all the latest job vacancies.