2019/20 Is Looking Very Healthy For Employment Within The International Oil And Gas Industry
07 Aug, 2019
1:45
Employment in the oil and gas industry is looking very positive for 2019. In a biennial inte...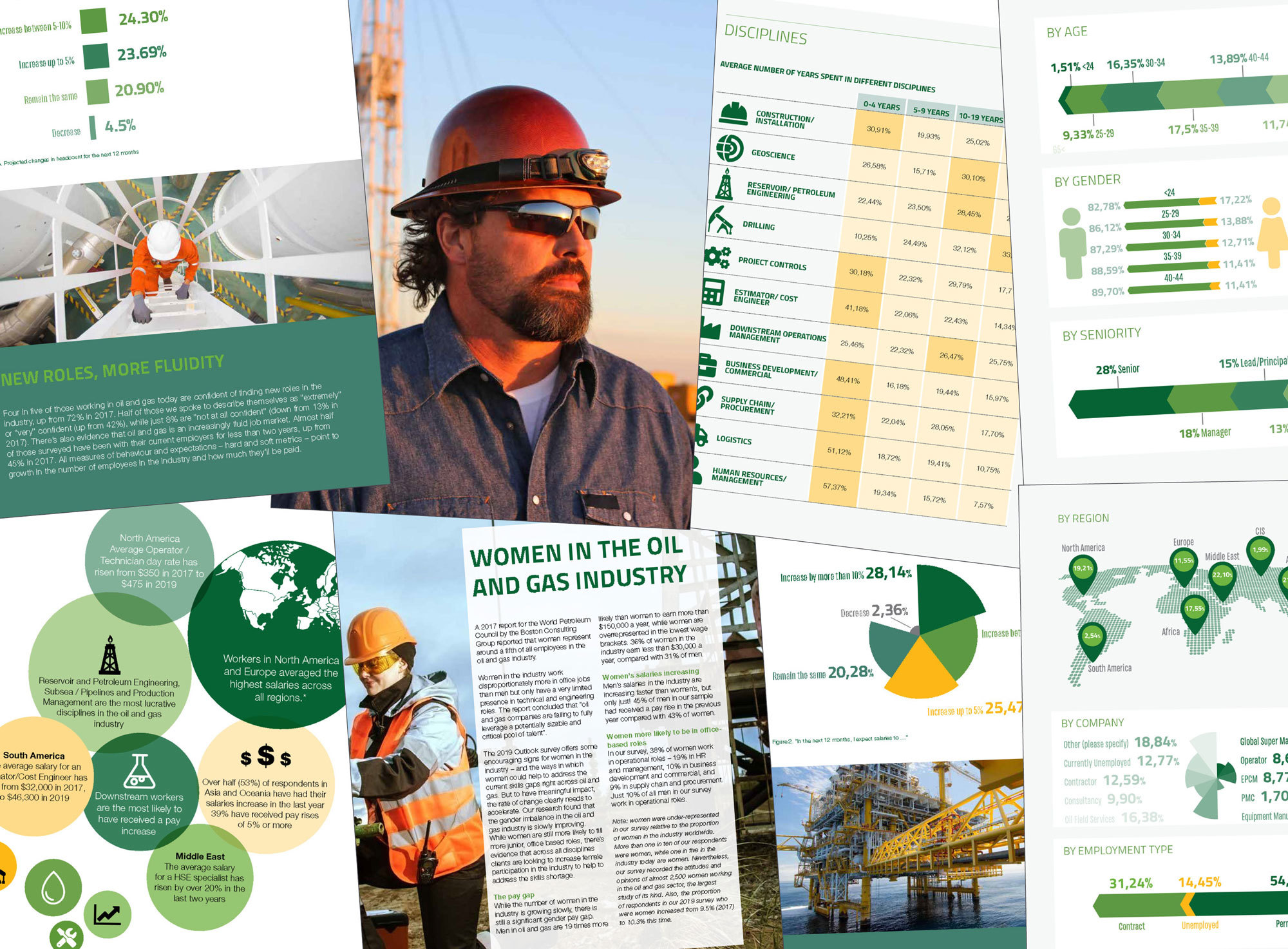 Employment in the oil and gas industry is looking very positive for 2019. In a biennial international survey hosted by www.OilandGasJobSearch.com and supported by NES Global Talent, the data showed that all areas of the oil and gas employment industry were positively on the increase since the last survey was published in 2017.
The 2019 Outlook survey found that the industry is in vibrant good health. The size of the global workforce has increased in the past 12 months, as well as annual salaries. Furthermore both of these measures of business performance have increased faster than the last time the employers were surveyed.
45% of oil and gas workers have received salary increases in the past 12 months, and based on the current market, more than three quarters of bosses expect salaries to grow in the year ahead, up from two-thirds in 2017.
With these positive results in mind, both employers and employees feel that the international growth prospects for jobs and salaries will continue to improve more quickly in the year ahead. There are also signs of more fluidity and flexibility in the market than ever before.
Although there is a larger, more confident, and better-paid workforce, there are still a few skill shortages across the board, particularly in engineering and design, operations, maintenance, and production area. The good news is that many businesses across the globe are taking active steps to address these skill shortages and to move forward in a positive way by investing more money into training and development.
Our survey shows that one area that the industry could look towards, to help to close the gap is through employing more women in to roles across the sector. Currently, there are very few women working in the field or in engineering, but the good news is that more women answered the survey than ever before so this is changing in the right direction, as the industry looks to modernise and embrace new working practices.
Tig Gilliam NES Global Talent CEO comments:
"This year's results provide a tangible increase in positivity and opportunity among employers and those working in the industry. This is certainly consistent with our experience in the last year and our expectations for the coming year as the volume of projects arriving at Final Investment Decision continues to rise, generating new opportunities for skilled workers – employees and contractors."
The biennial Outlook survey from NES Global Talent and www.OilandGasJobSearch.com (which this year, more than 33,200 people from 22 different disciplines and 171 countries took part) is the most comprehensive study of employment, salaries, and prospects in the global oil and gas industry. Its results help to narrate the Oil and Gas Outlook 2019/2020, which is distributed to oil and gas employers and employees globally.
For more information or to download a copy of the guide, please visit: