The Top 10 Most Anticipated Drug Launches of 2023
21 Jun, 2023
8:42
Innovation is continually at the forefront of the health industry, with new methods, technol...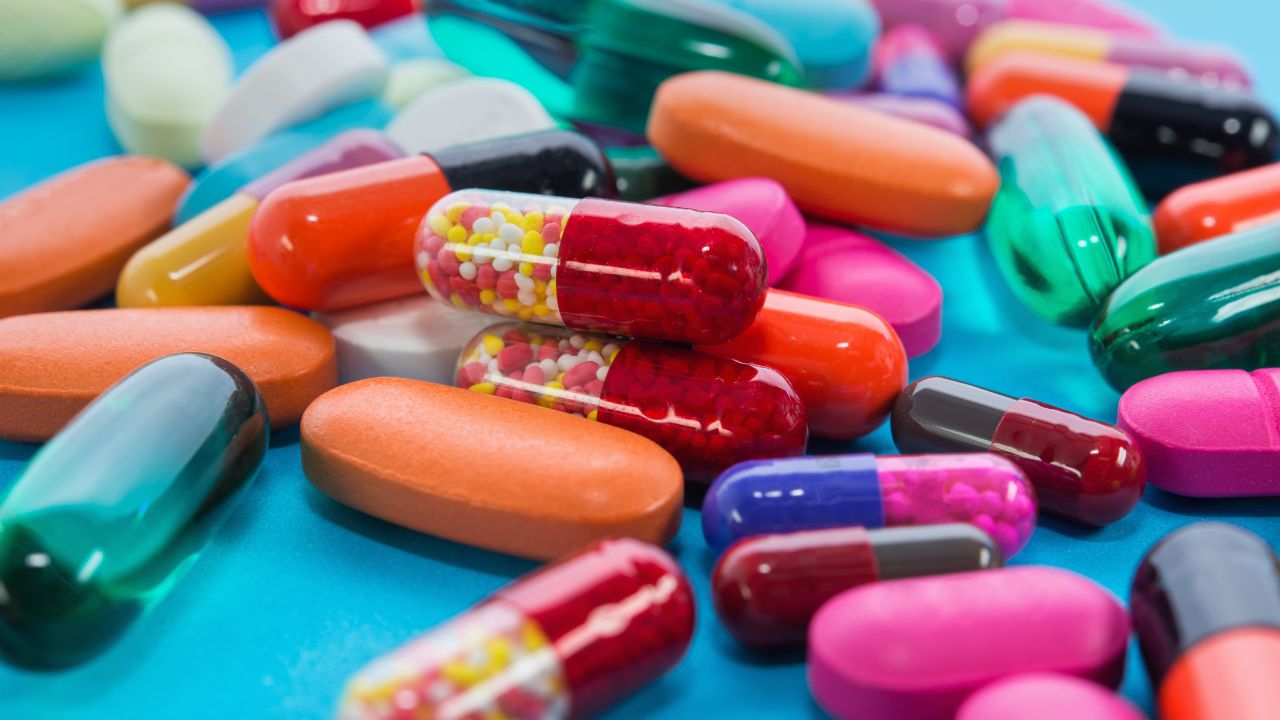 Innovation is continually at the forefront of the health industry, with new methods, technologies, and research spurring the development of the latest ground-breaking treatments. However, getting a drug from its initial discovery to release is a long and expensive process faced by each company.
In this blog we will be exploring the process of launching a new drug, the importance of innovation in the pharmaceutical industry, and looking at the top 10 most anticipated drug releases of the year.
Launch Process for New Drugs
To launch a new drug, pharmaceutical companies must go through a long process before it reaches the shelves and is available to the public. The timeline of launching a new drug can be broken down into simple steps:
Discovery & Development: Research for a new drug begins in the laboratory.
Preclinical Research: Drugs may undergo laboratory and animal testing to ensure basic levels of safety.
Clinical Research: Drugs are tested on people in three phases, to make sure they are safe and effective. This can take several years to acquire the necessary amount of data to prove the treatment works.
Review: Data submitted is thoroughly examined by relevant bodies that control what pharmaceutical products can be sold such as the FDA and EMA, and the decision is made whether to approve the drug.
Marketing: Once approved, the company can now begin marketing the drug to ensure it reaches the right audiences.
Post-Market Safety Monitoring: The relevant bodies will continue to monitor all drug and device safety once they're available to the public.
The expected cost to develop a new drug including has been estimated to range from less than $1 billion to more than $2 billion, meaning companies need to be sure their next offering has blockbuster potential.


Lecanemab/Leqembi
Companies: Eisai/Biogen
Used for: Alzheimer's disease
Estimated 2028 sales: $3 billion
Like so many Alzheimer's drugs, Lecanemab works by removing amyloids, a protein that builds up in the brain and is believed to be the main cause of the disease. The theory is, that if these amyloids are cleared out, and the build-up reduced, then the disease symptoms can be reduced. The clinical data for this drug is promising, with Lecanemab slowing disease progression among patients with mild Alzheimer's by 27%, compared to patients given a placebo.
SRP-9001
Companies: Sarepta/Roche
Used for: Gene therapy for Duchenne muscular dystrophy
Estimated 2028 sales: $2.2 billion
Where there aren't many drugs available to deal with the debilitating disease Duchenne muscular dystrophy, SRP-9001 looks like it could be a step in the right direction for combatting the illness. While not suitable for all, the drug works as a gene therapy and is designed to deliver the micro dystrophin-encoding gene into muscle tissue to prompt the production of the micro dystrophin protein, which those with the disease cannot produce on their own.
Intravitreal Pegcetacoplan
Company: Apellis
Used for: Complement factor C3 inhibitor for geographic atrophy
Estimated 2028 sales: $2 billion
Previously there were no FDA-approved treatments for the condition of geographic atrophy, which eventually leads to vision loss and blindness in older people. Apellis recently received approval for its newest version of Pegcetacoplan, which has been described as the most important event in retinal ophthalmology in more than a decade. The injection is a C3 therapy designed to regulate excessive activation of the complement cascade, part of the body's immune system, which can lead to the onset and progression of many serious diseases.
Donanemab
Company: Eli Lilly
Used for: Anti-amyloid monoclonal antibody for Alzheimer's disease
Estimated 2028 sales: $1.9 billion
Another experimental Alzheimer's drug on the list is Donanemab, which works similarly to Leqembi, slowing down the disease by removing amyloids. The drug was listed as the most anticipated of 2022, but with the company being denied accelerated FDA approval earlier this year it's unlikely it will reach shelves this year. Data from the drug's clinical trials also vary, making the future of this drug uncertain.
RSVPreF3 OA
Company: GSK
Used for: Vaccine for older adults for respiratory syncytial virus
Estimated 2028 sales: $1.8 billion
This year GSK gained the first-ever approval for a respiratory syncytial virus (RSV) vaccine, bringing blockbuster sales to the UK. Colds caused by RSV can hit vulnerable people such as infants and the elderly much harder, leading to pneumonia and hospitalisations and even fatalities. In clinical trials, the vaccine significant reduced cases of lower respiratory tract disease caused by RSV in adults aged 60 years and older. The company plans to launch its new vaccine before the 2023/2024 RSV season.
Epcoritamab
Companies: AbbVie and Genmab
Used for: Lymphoma
Estimated 2028 sales: $1.7 billion
Epcoritamab was approved by the FDA this year as the first and only bispecific antibody to treat adult patients with relapsed or refractory diffuse large B-Cell Lymphoma. This type of cancer is often found in lymph nodes or other lymphoid tissues such as the spleen. The drug will bind to CD20 on malignant B cells and CD3 on T cells to kill cancer cells. Last June, a phase 2 trial in lymphoma found in 157 patients with relapsed or refractory large B-cell lymphoma, epcoritamab proved an objective response rate of 63% and a complete response rate of 39%.
Zuranolone
Companies: Biogen and Sage Therapeutics
Used for: Major depressive disorder, postpartum depression
Estimated 2028 sales: $1.5 billion
There is a high demand and unmet need for patients suffering from depression and other mental health disorders in current times. Zuranolone aims to target the brain's GABA-A receptor and networks responsible for functions such as mood, arousal, behaviour, and cognition. It is being evaluated as a 14-day, rapid-acting, once-daily, oral medication to treat the major depressive disorder and postpartum depression and in phase three of its clinical trials met its main goal of improving depression symptoms over placebo in MDD and PPD.
Mirikizumab
Company: Eli Lilly
Used for: Ulcerative colitis, Crohn's disease
Estimated 2028 sales: $1.2 billion

First developed as a treatment for plaque psoriasis, the company behind Mirikizumab returned to the drawing board, later evolving the drug into a treatment for Ulcerative Colitis and Chron's disease. The drug is a monoclonal antibody that targets the p19 subunit of IL-23, a pro-inflammatory cytokine that activates pathways contributing to the development of inflammatory diseases. Fifty percent of patients with Ulcerative Colitis treated with Mirikizumab achieved clinical remission at one year in the company's phase three study. While the FDA declined to approve the drug earlier this year primarily due to manufacturing concerns, it has already been approved in Japan for treating moderate to severe UC.
Etrasimod
Company: Pfizer
Used for: Ulcerative colitis
Estimated 2028 sales: $1.2 billion
The inflammatory bowel disease ulcerative colitis has yet another contender as Pfizer's Etrasimod looks to challenge the disease. The once-daily, oral, sphingosine 1-phosphate (S1P) receptor modulator works by blocking S1P signalling in immune cells to prevent them from entering colon tissue and attacking, causing it to become inflamed. The company's two main studies showed rates of clinical remission at 25% and 32% at 12 and 52 weeks, respectively, in patients with moderate to severe UC. The FDA's decision on approval is expected in the second half of 2023 when we will find out if this drug will reach its blockbuster potential.
Sotatercept
Company: Merck
Used for: Pulmonary arterial hypertension
Estimated 2028 sales: $1 billion
Sotatercept has been described as the disease-modifying breakthrough needed in pulmonary arterial hypertension. The rare disease is caused by the hypergrowth of cells in the arterial walls of the lung, leading to narrowing and abnormal constriction. The drug modulates vascular cell growth, reversing vascular and right ventricle remodelling. The fusion protein is marketed as an add-on therapy to standard of care treatment. Injected under the skin, the treatment aims to attack the underlying cause of the disease compared to current offerings which provide relief rather than a cure. In a trial of 324 patients, those on Sotatercept showed improvement in a six-minute walk test over those on placebo at 24 weeks and statistically significant improvements in eight of nine secondary measures.
Impacts on the Health Industry
Between 2010 and 2019, the number of new drugs approved for sale increased by 60 percent compared with the previous decade, with a peak of 59 new drugs approved in 2018, according to the Congressional Budget Office. The development of new drugs and industry first opens the door for more world-first developments and research into conditions yet to be explored.
However, being first in the industry comes with high risks in regulation and reimbursement and unknowns in long-term safety and efficacy. With so many industry firsts showing up in 2023, the FDA will likely be more cautious with new technologies, and price tags may reach an all-time high.
The Importance of Innovation
In the pharmaceutical industry, innovation has a dramatic impact on the health and wellness of millions. It not only allows us to treat ever-changing diseases and illnesses quicker and more effectively - but also allows the industry to better identify which patients are most likely to benefit from certain treatments. There is also the possibility of refining these treatments to leave the patient with fewer unwanted effects.
The continual discovery of new diseases, the development of drug resistance, and our increasing understanding of health conditions spur on the development of new drugs, but progress is not something that comes easily within this industry, so patience and perseverance are at the forefront of the next big blockbuster drug.
The industry also has access to new technologies and methods to produce drugs that are more effective in treating conditions that may have been uncurable since their discovery. David Epstein, former Novartis exec says: "If our job is to help people live longer and better lives, as I believe it is, then we've never had a better understanding of biology or better tools to affect it than we do today."
Find Your Next Role in the Pharmaceutical Industry
Developing a new medication can cost billions and take more than a decade to perfect and every innovation strategy needs highly skilled and motivated people to implement it. This is a challenge which applies to most industries but is even more prevalent in the pharmaceutical industry.
NES Fircroft's expert recruitment teams recruit skilled engineering and technical professionals for global roles with some of the biggest names in the pharmaceutical industry.
If you're looking to take the next steps in your life sciences career, you can view all our open vacancies or register your CV with us today for free to ensure that you're first in line for future jobs in this expanding industry.